Former promoter Duff dies
Tributes have been paid to former boxer, manager and promoter Mickey Duff, who has died at the age of 84.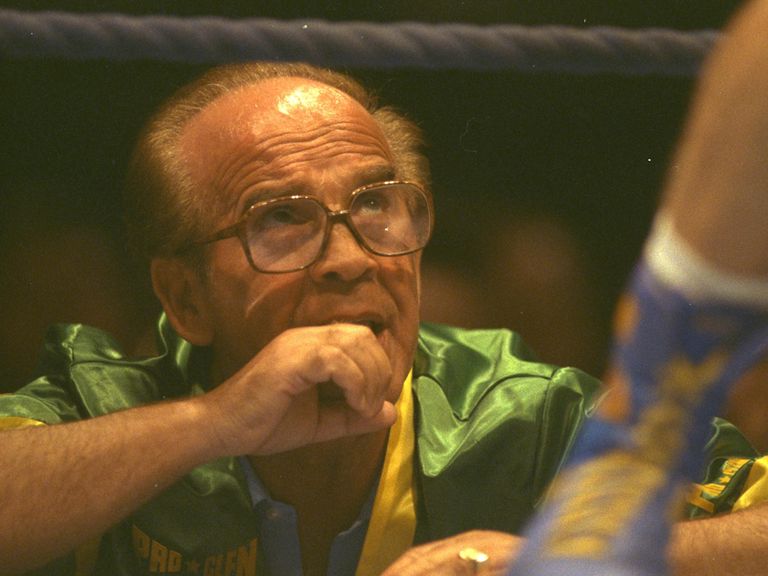 Duff is best remembered as a promoter, working alongside the likes of Frank Bruno, Joe Calzaghe and Alan Minter.
Fellow promoter Barry Hearn led the tributes, writing on Twitter: "Sorry to hear that Mickey Duff died today. RIP. Legendary promoter."
Born Monek Prager in Poland, Duff moved to England in the late 1930s.
The son of a rabbi, he had a brief career in the ring as an amateur, then professional. However, he retired from the action at the age of 19.
It was unquestionably outside the ring where he made his name, as a matchmaker and manager.
He worked with many of the sport's big names prior to his retirement from the promoting scene in 1999.
In the same year, he was inducted into the International Boxing Hall of Fame.
Stephen Powell, of the London Ex-Boxers' Association, added: "The London Ex-Boxers Association offer their heartfelt condolences to the family of Mickey Duff, who very sadly passed away peacefully in his sleep early this morning.
"This truly is the end of a golden era in British Boxing, the mould has been broken, there will never be another 'true boxing man' like Mickey Duff."