Some doubting Tomasz
Derek Bilton previews this weekend's clash between Tomasz Adamek and Steve Cunningham in Pennsylvania.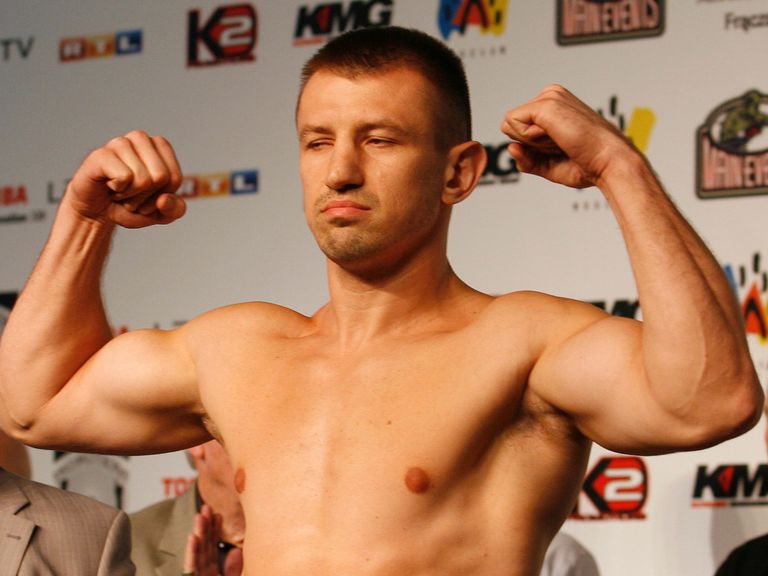 Tomasz Adamek and Steve Cunningham rematch in Pennsylvania this weekend for what will prove the last meaningful action of 2012.
It has been a memorable year in the UK that saw the brief return of Ricky Hatton, the rise and rise of Kell Brook and a genuine heavyweight rivalry blossom between David Price and Tyson Fury.
Adamek and Cunningham are heavyweights who first met as cruisers in a barn-burner four years ago.
The pair will be boxing for the lightly-regarded IBF North American heavyweight title but if their first fight is anything to go by (which Adamek won via split decision in 2008) it should be a decent scrap. The pair went to-to-toe in that one and Cunningham survived three knockdowns in the fight but still almost pulled it out of the fire at the end.
The fight is attracting media attention in the US as it is going out free-to-air on NBC with the word round the campfire being that major promoters such as Golden Boy and Top Rank are aiming to bring boxing back to the masses in 2013.
It should also be of interest two two of our leading heavyweight fighters in Fury and Price. Fury is out again next year, possibly in March at Madison Square Garden, and Adamek has been mooted as a possible opponent. The 47-2 (29) Pole was a world class cruiserweight who moved up to heavyweight and eventually earned a shot at Vitali Klitschko in 2011.
He was predictably out-gunned in that one but after three low key wins will be hoping an eye-catching display on national TV will again propel him towards a title shot.
Adamek is a brawler who stands square on in front of his opponent and invites a war, so it will be interesting to see how the 25-4 (12) Cunningham, a well scholed stylist who is always in shape, elects to go at him this time round.
Cunningham doesn't have explosive power (his KO ratio is just 42%) but he puts his shots together and will be hoping to bring it against a fighter who is the same age as him at 36.
He has been sparring the useful Chazz Witherspoon ahead of this fight and will know this is his last shot at glory. The same can be said of his opponent, who has a fine physique and is always ready for a battle.
The bookies are expecting a distance fight and have priced up accordingly with Adamek a hot 1/3 favourite for the win.
However, I feel that plenty of water has passed under the bridge since their first encounter and would not be surprised with a stoppage win either way this weekend.
Both of these men have been involved in countless wars and it's just possible that one of these warriors could grow old in that Pennsylvanian ring.
Preview posted at 2140GMT on 19/12/2012.