Juan the man in Chile
Rafael Nadal makes his long awaited return to action in Vina Del Mar this week, and the eyes of the world will be watching.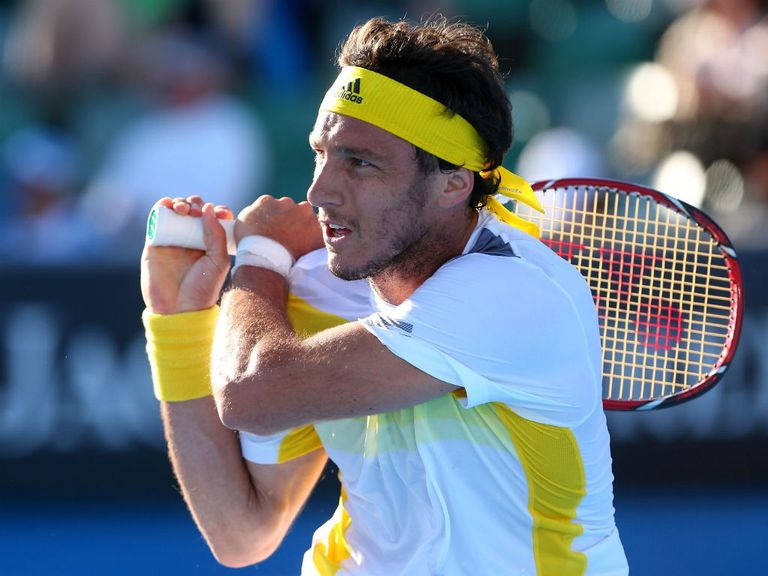 The 26-year-old has not struck a ball in competitive action since that sensational loss to Czech loose cannon Lukas Rosol at Wimbledon in July 2012 after sustaining a partial tear of the patella tendon and also inflammation in his left knee.
The Pearl of Manacor has been left a frustrated spectator as Novak Djokovic, Andy Murray and Roger Federer have all added to their grand slam tallies in his absence, and the big question now is whether Nadal can recover fully and take his place among the elite?
Time will tell if the 'Big Three' can become a 'Gang of Four' once again, but only a fool would write off one of the most tenacious and mentally tough athletes the sport has ever known.
The 11-time grand slam winner is confident he can get back to his best, but typically is making no bold proclamations ahead of his return to the South America clay swing.
Having been out for seven months Rafa has dropped to fifth in the ATP rankings but rest assured if he stays fit he'll finish the year higher than that. Back on his beloved clay - Nadal has won a staggering 36 titles on red dirt - he goes off as a 4/7 jolly to win the VTR Open.
Juan Monaco won the event last year and has the game to go deep again in 2013.
The Argentine loves the clay and won four Tour titles in 2012. He has stamina to burn and his agility around the court makes him a menace on this type of track.
With question marks surrounding the fitness of Nadal Monaco, a genuine clay specialist, looks the most viable alternative in this field at the price, especially as he's as short as 5/2 elsewhere.
Away from the clay we have indoor action in Zagreb, where Marin Cilic goes off as an 11/4 jolly.
Cilic won here in 2009 and 2010, and if he gets it right he's a tough nut to crack indoors. It's a big if though. Marin just isn't consistent enough and his indifferent form so far this year makes him one to swerve.
Instead I like the look of Grigor Dimitrov, the classy young Bulgar hoping for a breakthrough year in 2013.
He made his first ATP final in Brisbane earlier this year, and he has the game to go well this week. A solid server, 'Bab Federer' has one of the best backhands in tennis and he can make hay amidst a mediocre field.
There is another indoor event taking place in Montpellier, where Tomas Berdych looks to retain a title he won in some style in 2012.
Berdych, the world number six, is an extraordinarily powerful player who hits a heavy ball, but looks short enough at 2/1 given the fact he was involved in some seriously taxing Davis Cup action over the weekend.
Preview posted at 1745 GMT on 03/02/2013.