Focus on Ford for Shootout glory
The Snooker Shootout starts on Friday night in Blackpool where 64 players are vying for the first prize of £32,000.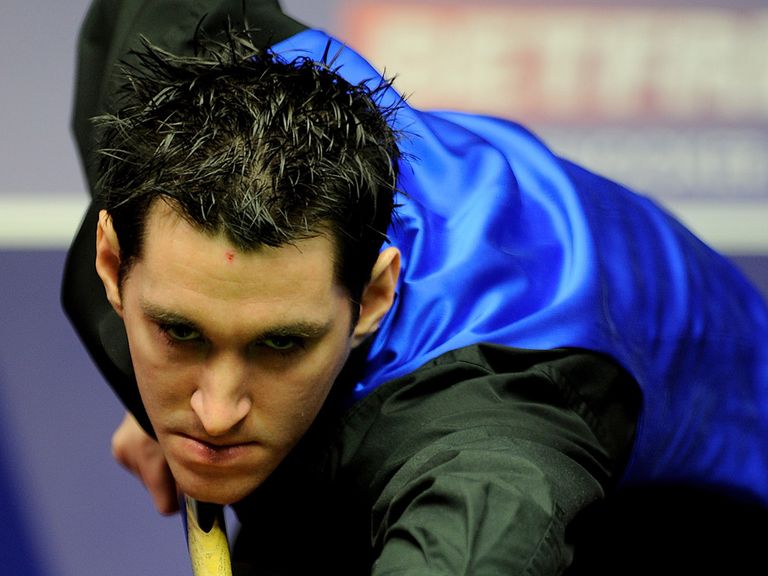 Defending champion Barry Hawkins opens proceedings against Steve Davis.
What is key in this event is the shot clock and, critically, the fact that the time allowed on each shot in these 10-minute frames has been reduced further this year to 15 seconds a shot for the first five minutes and 10 seconds thereafter.
So if you get in and make 40 or so then scoreboard management plays a big part in keeping a lead while the clock is ticking down. This means an opponent who is behind has no option at times but to push the boat out too far making it even more unlikely that they can overcome a poor start.
Although there will be instances where unlikely shots are gone for and made - by and large a good start means victory is highly likely.
In this cauldron-like arena the players with big time experience do have an advantage. However regardless of playing well under extreme pressure a player also needs to see the shots early and mix it up by thinking quickly and cleverly.
So we need to identify the players who fall into these categories and who also offer decent value. Five players, including Masters champion Mark Selby, share the 16/1 favourite spot and all five are ranked in the top nine in the world. These offer no value at the price, though.
In addition because random draw applies throughout then the top stars can come up against other top players in the early rounds. One of the favoured five - Mark Allen - is a 4/6 shot to beat the dangerous Tom Ford who is offered at 5/4. Yet Allen is only offered at 16/1 outright which is ridiculous; he should be at least 25/1. We need to look further down the field for value.
Ford must be followed as a beaten semi-finalist in the tournament last year who had a decent chance to make the final. This experience will help the Leicester player who has worked really hard in the last couple of seasons to reach an all-time high of 26 in the rankings.
He has a quick set-up and because he has held his nerve in this environment before the 66/1 at Sky Bet and Coral is an each-way snip. He is a bigger price than expected because he starts against Allen but can be fancied to win this opener and has the game and temperament to go deep into the tournament.
Graeme Dott is in really decent form and made the semi-final of the Masters last weekend going down by the odd frame to eventual winner Selby and also made the final here last year.
He should win his first match against Matt Selt and the Scot sees the shot quickly enough to again do well in this format. At Alexandra Palace last week he played more quickly at times than any other player and the 25/1 available makes plenty of each-way appeal.
I tipped Alfie Burden to go far last year and he should be followed again. In addition to being a quick player he always fancies playing well and has the bottle to go far. Has a decent opening draw against Gerard Greene and because the event is not seeded the winner may not face a top 16 player at all. This means that a kind draw can play a factor too. The Londoner at a general 80/1 should also be backed each-way.
Preview posted at 2015 GMT on 23/01/2013.