Mal Boyle's Placepot picks
Each day Malcolm Boyle, the author of 'How To Win at the Tote Placepot' and a former odds compiler, will give his unique analysis of the feature meeting from a Placepot perspective.
Exeter. Click here to bet.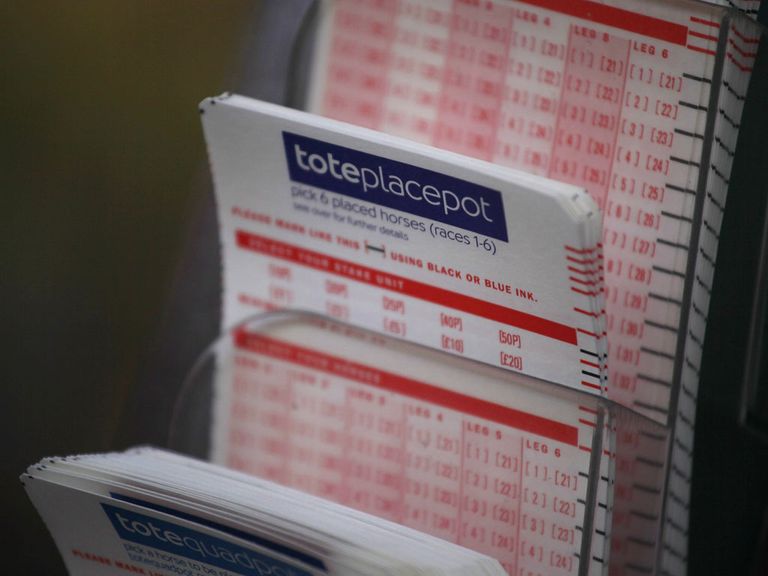 His general preview for the following day's racing will appear at around 1700 GMT the day before with the actual selections available around two hours before the first race on the day of racing so factors such as non-runners and going conditions can properly be taken into account.
EXETER - MARCH 18
Recent toteplacepot dividends pertaining to this meeting:
2013: £135.00
2012: £83.70
2011: £245.30
2010: £11.40
2009: £109.90
2008: £36.80
2007: £104.80
2006: £786.90
2005: £363.70
2004: £12.30
2003: £597.60

Average toteplacepot dividend at this meeting (11 years) £248.74

Average toteplacepot dividend at Exeter in 2006: £220.20 (17 meetings)-in 2007: £218.14 (14 meetings) - in 2008: £267.32 (17 meetings) - in 2009: £354.23 (14 meetings) - in 2010: £230.91 (13 meetings) - in 2011: £501.40 (15 meetings) - in 2012: £831.78 (12 meetings) - in 2013: £122.83 (13 meetings)
2.00 David Evans has won with two of the five horses the trainer has saddled at Exeter during the last five years whereby SCRIBE is the first name on the team sheet. That said, Sean Quinlan's ratio of 0/6 when riding for David tempers enthusiasm to a fashion, though to be entirely fair, David's horses in the NH sector are often returned at each way prices. Connections might have most to fear from SLANEY STAR and KATHLEEN FRANCES on this occasion. Ali Brewer's latter named seven-year-old has contested three all weather events on the level since last tackling timber on bad ground in Fakenham in January.
'favourite factor': Four of the eight favourites have finished in the frame (one winner) to date, whilst 21 of 23 available toteplacepot places have been claimed by horses starting at 10/1 or less. Only two of the 45 horses starting at 11/1 or more has troubled the judge.
2.30 Four of the five winners have carried a minimum of eleven stones which potentially eliminates six of the 13 declarations, or seven if you take jockey claims into account. MONDERON, BOB KEOWN and (possibly) HENWOOD are options to consider, the reserve nomination being awarded to KINGS APOLLO who would sit two pounds below the 'superior' weight barrier if (as expected) Ben Poste claims all five pounds of his allowance.
'favourite factor': Three of the five market leaders have finished in the frame, without winning their respective events.
3.00 All six winners have carried weights of 11-2 or more which suggests that either REGAL PRESENCE or COMEONGINGER could score, especially as seven-year-olds have won three of the last four contests. CAULFIELDS VENTURE is still reasonably treated just 11 spots higher that when winning the first of his hat trick of victories of late, whilst Harry Fry's OSCARSLAD is the 'dark horse' in the race following a 22 month lay off.
'favourite factor': Four of the six favourites have secured toteplacepot positions, statistics which include two winners. The biggest priced winner to date scored at 15/2 twelve months ago.
3.35 Eight of the 10 winners carried a minimum weight of eleven stones and with last year's lone qualifier scoring by ten lengths when returned as the second favourite, the statistics demand plenty of respect. Hat trick seeker FRECKLE FACE and FLAMING CHARMER are this year's relevant representatives, with SEEBRIGHT probably leading home their five rivals.
'favourite factor': Nine of the 11 favourites (via 10 renewals) have claimed toteplacepot positions (four winners), whilst the biggest priced winner thus far was returned at 9/2.
4.10 IMPERIAL CIRCUS has gained all three of his victories under decent/fast conditions and with Philip Hobbs being the only represented trainer who is regularly churning out winners at the time of writing, Philip's eight-year-old course and distance winner (on different occasions) is the call. For added confidence we should consider that on the four winner mark at Exeter in 2014, Philip has saddled more gold medallists than any other trainer this year. What make life a little difficult however, is that Philip has also offered the green light to stable companion WOODFORD COUNTY! From Philip's perspective, the potential 'spoiler' in the line up could prove to be ON TREND.
'favourite factor': This is a new race on the Exeter card. All 26 gold medallists (100%) at Exeter this calendar year have been returned at a top price of 8/1.
4.40 Going into Monday, the 10 represented trainers in this event 'boasted' collective stats of 6/64 during the last fortnight, aggregate figures which offer a mere strike rate of 9.4%. This ratio hardly bodes well in terms of confidence in potential selections, though I have whittled the field down from ten to three, namely course and distance winners FUZZY LOGIC and BOSS IN BOOTS alongside BEDOUIN BAY.
'favourite factor': The toteplacepot finale is another new race on the Exeter programme. Seven clear favourites have won via 26 races at Exeter in 2014 (26.9% strike rate).
WETHERBY:

Average toteplacepot dividend at Wetherby in 2006: £331.35 (17 meetings) - in 2007: £346.13 (16 meetings) - in 2008: £196.28 (16 meetings) - in 2009: £188.79 (13 meetings) - in 2010: £205.93 (12 meetings) - in 2011: £243.78 (17 meetings) - in 2012: £1,222.42 (13 meetings) - in 2013: £625.63 (17 meetings)
SOUTHWELL:
Recent toteplacepot dividends pertaining to this meeting:
2013: £22.60
2012: £146.30
2011: £23.10
2009: £19.40

Average toteplacepot dividend at this meeting (4 years) £52.84

Average toteplacepot dividend at Southwell (flat) in 2006: £1,187.68 (68 meetings)-in 2007 (flat): £332.76 (49 meetings) - in 2008: £249.22 (79 meetings in total - NH & flat) - in 2009: £ 212.33 (63 A/W meetings) - in 2010: £189.66 (62 A/W meetings) - in 2011: £177.05 (57 A/W meetings) - in 2012: £209.20 (43 A/W meetings) - in 2013: £657.77 (40 meetings)
2014 average toteplacepot returns thus far (233 meetings):

Favourites failing to reach the frame in all six races: £44,616.30 (1)

1 race with at least one favourite in the frame: £612.25 (4)

2 races with at least one favourite in the frame: £928.21 (21)

3 races with at least one favourite in the frame: £295.44 (61)

4 races with at least one favourite in the frame: £253.15 (73)

5 races with at least one favourite in the frame: £56.64 (49)

All 6 Placepot races with at least one favourite in the frame: £12.38 (24)

All references to placed horses on these pages are based on an exact science regarding general place terms offered by bookmakers & totepool.com
Biggest toteplacepot dividends in 2014:

Cheltenham - £44,616.30 - Friday March 14

Warwick (NH) - £6,946.60 - Sunday March 9

Southwell (NH) - £4,820.20 - Thursday January 22

Catterick (NH) - £2,105.50 - Wednesday January 1

Leicester (NH) - £1,653.50 - Friday March 7

Lingfield (A/W) - £1,469.90 - Wednesday March 5

Haydock (NH) - £1,448.60 - Saturday February 15

Wolverhampton - £1,416.10 - Saturday February 8

Cheltenham - £1,147.10 - Wednesday January 1

Carlisle - £1,115.40 - Sunday March 16

Wincanton - £1,047.20 - Thursday March 6

Newcastle (NH) - £1,043.10 - Saturday January 4

Taunton - £1,033.60 - Monday March 10
A/W venues:

Total A/W meetings (£164.03 - 104 meetings)

Kempton (£143.94 - 19 meetings)

Kempton NH Bumper (£134.05 - 2 meetings)

Lingfield (£179.76 - 28 meetings)

Lingfield NH Bumper (£27.70 - 1 meeting)

Southwell (£149.49 - 21 meetings)

Southwell NH Bumper (£17.00 - 1 meeting)

Wolverhampton (£183.13 - 32 meetings)
N/H venues:

Total NH meetings (£690.05 - 129 meetings)

Ascot (£139.70 - 2 meetings)

Ayr (£139.30 - 6 meetings)

Bangor (£223.40 - 1 meeting)

Carlisle (£191.47 - 3 meetings)

Catterick (£375.36 - 7 meetings)

Cheltenham (£7,890.71 - 6 meetings)

Chepstow (£137.05 - 2 meetings)

Doncaster (£290.41 - 7 meetings)

Exeter (£72.65 - 4 meetings)

Fakenham (£137.80 - 4 meetings)

Ffos Las (£575.90 - 2 meetings)

Fontwell (£357.35 - 2 meetings)

Haydock (£741.40 - 2 meetings)

Hexham (£898.40 - 1 meeting)

Huntingdon (£153.00 - 6 meetings)

Kelso (£426.05 - 2 meetings)

Kempton (£164.40 - 4 meetings)

Leicester (£382.19 - 5 meetings)

Ludlow (£81.35 - 4 meetings)

Market Rasen (£75.42 - 4 meetings)

Musselburgh (£372.37 - 6 meetings)

Newbury (£303.85 - 4 meetings)

Newcastle (£541.10 - 5 meetings)

Plumpton (£93.05 - 4 meetings)

Sandown (£119.00 - 3 meetings)

Southwell (£1,228.60 - 4 meetings)

Sedgefield (£265.66 - 5 meetings)

Stratford (£100.30 - 1 meeting)

Taunton (£230.22 - 5 meetings)

Towcester (£186.63 - 3 meetings)

Uttoxeter (£467.90 - 1 meeting)

Warwick (£1,539.76 - 5 meetings)

Wetherby (£57.47 - 4 meetings)

Wincanton (£266.27 - 5 meetings)
The average toteplacepot dividend in 2014 stands at £459.24 (233 meetings) up to and including Sunday March 16
---
New Sky Bet customers: Free matched bet up to £30
---