The Long Game: 2014 Masters
The Long Game this week takes an ante-post view ahead of the 2014 Masters and picks out two selections.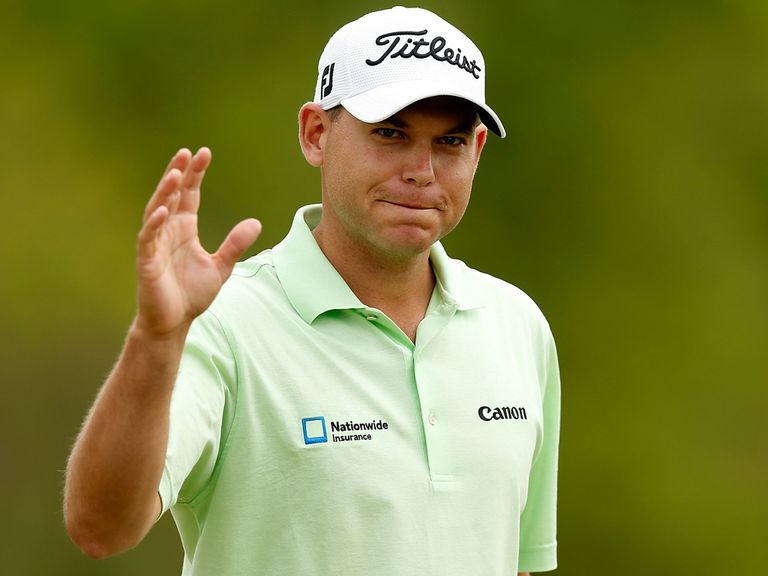 The 77th Masters Tournament served as a futher reminder that, come April at Augusta National, there's nothing more reliable than course form.
Adam Scott's triumph was high drama and both he and play-off runner-up Angel Cabrera represented their sport with grace and dignity. They were also both very backable.
Scott's major record might've been missing a victory before last Sunday, but everything else about it was first class. His last two Augusta visits had each ended in top 10 finishes, while his run of consecutive major top 25s stood at six.
Cabrera, who won the Green Jacket in 2009, has now been in the final pairing for the final round three times in the last five years. He might do nothing else, but once the Argentine rolls up Magnolia Drive his game somehow finds him.
The importance of course knowledge extends beyond the top two. Jason Day added a third to his 2011 tie for second, Tiger Woods secured his third fourth-placed finish in four years, Brandt Snedeker added a share of sixth to a previous third, and both Matt Kuchar and Lee Westwood collected further top 10s.
Indeed, only two players managed to get into the top 10 without previous form at the track. One, the supremely talented Dane Thorbjorn Olesen, the other Australia's Marc Leishman.
The problem this trend towards course form creates for ante-post punters is that in the build up to the Masters, it's probable that bookmakers will keep the current form players on side and perhaps allow Augusta experts to drift if they don't appear to be playing well.
That's worth bearing in mind, and if for example Cabrera arrives without having played well for a year he'll still be worth a bet if you can secure a three-figure price. At the current 66/1 he's not at all tempting, because everything about his profile suggests he'll do little or nothing between now and the 2014 Masters.
At the same odds, Olesen could well prove a snip if he moves forward at the rate he has over the last year. But for now, I want to see him add to a solitary European Tour title before I get involved at this stage, even if that means ultimately being forced to take a shorter price.
Similar logic applies to Day. At 40s, it's clear that he could look fine value but with the depth of the PGA Tour he'll need to add to his Byron Nelson success between now and next season, or arrive with a string of high finishes, if he's to go off significantly shorter.
Others who showed something in 2013 include the trio who let me down - Nick Watney, Dustin Johnson and Rickie Fowler - with Watney in particular of interest at 66s having again underlined how much he loves the course.
However, he went off at that price this year despite two wins in his last 15 or so events and I just wonder how short he can get without raising his game another level over the coming 11 or so months.
There are two players who fit the course and value brackets and first is Bill Haas.
For reasons I can't quite work out, Haas doesn't capture the imagination of punters. That's despite being a four-time PGA Tour winner, the 2011 FedEx Cup champion and having finished in the top 25 of all four majors.
That record speaks to how well-rounded his game is, and also the manner in which he plays it. Haas has a patience about him not dissimilar to that of Scott, and while not quite as talented, he isn't as far behind as the betting would suggest.
Haas produced his personal best finish at Augusta this year, sharing 20th despite playing the scoring holes poorly. That takes his career figures at the course to 26-42-37-20, and the fact he's yet to miss a cut tells us plenty.
History says that you need to have played Augusta a few times before mastering it - the average number of unsuccessful visits for champions is six - so the fact that Haas will be playing for the fifth time in 2014 is a further positive.
He also falls just a year short of the average age of a winner at 31 come the next tournament and while that suggests that 2015 may be his year, I'm prepared to chance him arriving 12 months early.
As well as being able to make a case for the course fitting, the important thing for this feature is to back a player who we feel will shorten between now and the event.
Well, if Haas continues playing as he is at present there's only one way his price can go.
My one concern is that his profile is such that punters aren't necessarily in a rush to get with him, but I thought the same of Snedeker before his price crashes from 80/1 to 16s thanks to some strong early-season form this year.
In the hope that Haas does the same, we'll have a small interest at 100s.
Finally, I'm not sure Marc Leishman should be 200/1.
I admit to being prepared to write off this years Masters effort as an anomaly, but at the price he's worth backing - especially as he's guaranteed an invite having finished comfortably inside the cut-off.
His record since joining the PGA Tour is patchy but we are talking about a former Rookie of the Year who only recently landed his first title. Clearly, he has the potential to improve markedly.
Perhaps Leishman just needs to find belief and consistency to become a regular feature on leaderboards and the way he played in the first round at Harbour Town this week could be an early indication that he's on his way.
Scott's win may open the floodgates for Australians at Augusta and while Leishman may not look the obvious candidate, he is the one who offers value.
Preview posted at 1000 BST on 22/04/2013.