Keep it simple with Schwartzel
Our expert Ben Coley can't see past a win for Charl Schwartzel in this week's Joburg Open.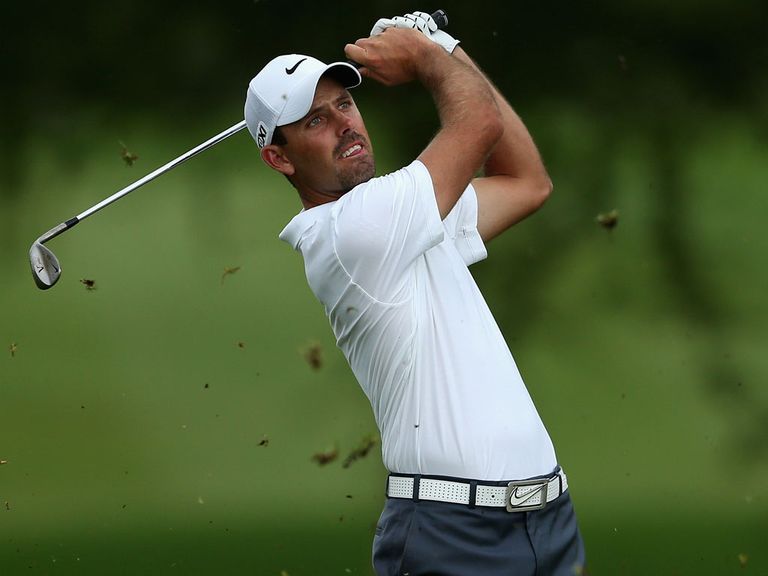 Royal Johannesburg & Kensington Golf Club hosts the seventh edition of the Joburg Open this week and some of the lesser lights from the European Tour join Sunshine Tour compatriots to give us a very different feel from recent weeks.
Players will split their time between the East and West courses for the first two rounds before the tougher East hosts the weekend play.
While strength in depth isn't a phrase one could use to describe the quality on show, there's a major winner heading the betting and he's going to take the world of beating.
Quite simply, Charl Schwartzel is at a level that only a handful of these rivals can realistically aspire to and if he brings his best golf he won't lose.
That may sound strong, but really it isn't.
Schwartzel is already a twice-winner at the venue, one he grew up playing on, and his worst round of golf at either course is 72 - that's from 22 attempts.
His scoring average across both tracks reads 67.87, he's shot 63 twice and even a 61 on the easier West Course in 2010, when he landed the title with four shots to spare a year after he'd won it by six.
It doesn't take a genius to work out that he loves the venue and that he's the best player. So what concerns might we have?
First and foremost, he did miss the cut last year.
However, he had the worst of the weather conditions and while that could happen again with storms likely, second-guessing the weather is risky and it's always worth forgiving a golfer one poor run - especially given that it came at the start of a season which took an age to get going.
The evidence we have at hand suggests that this season will start in altogether different fashion. Charl signed off 2012 with victories in Thailand and here in South Africa by a combined 23 shots. Yes, 23 shots. Nobody on this good planet was playing better golf.
We can question the company, but it was Bubba Watson who chased him home in Thailand and were he playing here, the American would be a clear second-favourite.
What both victories demonstrate is that not only is Charl in excellent form, but he loves going back to certain venues and beating up inferior fields. It was his second win at Leopard Creek, while a year before his Thailand victory he chased home Lee Westwood, and five of his eight European Tour wins have come on home soil in fields like this.
The other concern, relating to his missed cut here last year, is that this will be his first start of the calendar year.
However, although his two wins here came after a prep, the first of them came after he'd won his first start of 2010 in the Africa Open while his second victory came despite the fact he really wasn't happy with his swing.
Furthermore, he's been practicing at the course since last week. So not only does Schwartzel hold a class and form advantage, but he's also been waiting for most of his challengers to arrive.
I'll win no prizes for originality and will look something of a fool if he flops like last year, but Schwartzel is around a 5/2 chance in my eyes so I'm in.
As for the dangers, they too are obvious.
Past winner Richard Sterne holds his form well so the fact that he was second last week is a very strong pointer. If Charl flops, he might just be the most likely to profit but four back-nine bogeys in Dubai put me off - it's been a while since he won and maybe he's forgotten how.
George Coetzee is playing excellent golf and he can aspire to be a Schwartzel one day. On second thought, a better comparison is Louis Oosthuizen, who was a nearly-man before winning the Open just months after a debut European Tour success. The future is bright for the Pretorian.
The course is fine too and this could be the week that George breaks through, but you just get the feeling the cards have to drop right for him as they so nearly did in Qatar, when he enjoyed playing pursuer.
I'd rather let him go at this sort of price and if he does win, so be it.
Finally there's Branden Grace, who continues to impress. Many expected him to suffer this season as expectations rise, but it's so far, so good.
However, he's defending his title here and lacks experience of doing so. Either way, his achievements don't merit a price only twice that of Charl.
I did move early to take the 100/1 about Tommy Fleetwood, but that price has now gone and current quotes are accurate.
Click here to read why Fleetwood could be the man to chase Schwartzel.
Preview posted at 1815 GMT on 04/02/2013.