Play waiting game with Swansea
Favourites Swansea may have to be patient in Sunday's Capital One Cup final against Bradford, according to our Andy Schooler.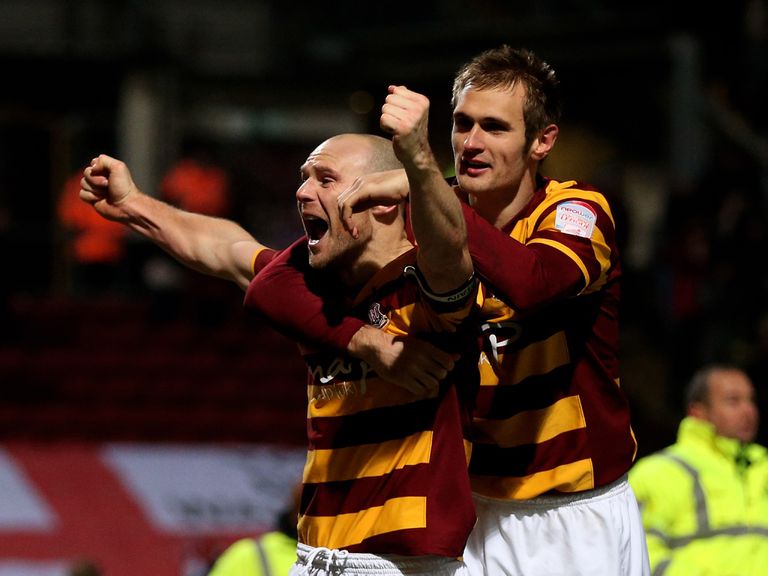 The game will be a huge occasion for both clubs so nerves and mentality may have a big part to play.
Short prices look worth avoiding. Instead we've got 7/2 and 13/2 picks for you to get your teeth into.
Bradford v Swansea (1600 GMT)
The Bradford fairytale has one chapter to go but it remains difficult to predict how the story will end.
For both the Bantams and their opponents, Swansea, this is a major 'occasion'.
The focus may be firmly on the League Two side's remarkable run to Wembley, one which has seen them take out three Premier League sides already, but for Swansea winning the League Cup would also represent the biggest achievement in the club's history.
Much will come down to how both sets of players will react to the big stage. For Swansea, their players have the pressure aspect too - the Welshmen start as 1/6 favourites to lift the trophy, while they are just 2/5 to win it in 90 minutes.
The bookies know class should prevail but Bradford have proven in beating Wigan, Arsenal and Aston Villa - the latter two-legged triumph being particularly impressive - that they can match top-flight opposition. Certainly they have not looked outclassed in any of those games which would tend to suggest they won't 'freeze'.
Of course, we can't be sure of that and from a betting point of view my advice would be to avoid short prices when so many questions about mentality hang over the match.
Instead I've got two prices that look worth a punt.
The first is a way of getting with the favourites, namely backing Draw-Swansea in the HT-FT market.
Neither side is in great form; throw in the occasion and a cagey start would be no surprise. Bradford started well against both Arsenal and Villa, while Swansea seem unlikely to start full of confidence given they've failed to score in six of their last eight games.
Last Sunday's team changes at Liverpool hardly helped on the confidence front - the Swans were duly thrashed 5-0 - and I get the impression they'll try to play themselves into some form in the early stages by getting their passing game flowing.
Bradford, who themselves have won just two of their last 11, will be wary of the need to keep Swansea out early doors so I just feel the value in this market is with Draw-Swansea rather than the favourite, Swansea-Swansea. The latter is odds-on in most places; the former - which has occurred in four of Bradford's last seven matches - can be backed at 7/2.
My other bet for the final involves a player who has really caught the eye during Bradford's cup run.
Midfielder Gary Jones delivers a devilish ball from a set-piece and I simply can't resist a punt on him in the anytime assist market.
Jones has already set up five goals in this competition this season, including one in each leg against Villa.
While Swansea do not have the same reputation as Villa for slackness at set plays, they have been vulnerable at times - see Andy Carroll and Patrice Evra's goals in recent matches - and the absence of Chico Flores from the heart of their defence due to injury will not help on that score.
Boylesports price up at 13/2 which is statistically correct - Jones is responsible for assisting 10 of Bradford's 65 goals this season.
However, when you consider the situation, the price looks big.
If the game does unfold as many expect, with Swansea dominating possession, then set pieces will be a vital part of the Bradford arsenal and potentially their biggest weapon.
Jones is a serious threat with his delivery from free kicks and corners and has the aerial power of James Hanson and Rory McArdle to nod them in, so try a small play on the Bantams veteran.
Verdict: Bradford 1 Swansea 2
The match is being televised live in the UK on Sky Sports.
Preview posted at 1800 GMT on 21/02/2013.