Bell to chime in England win
Our Dave Tickner expects Ian Bell to star in another England series victory over New Zealand in the ODIs.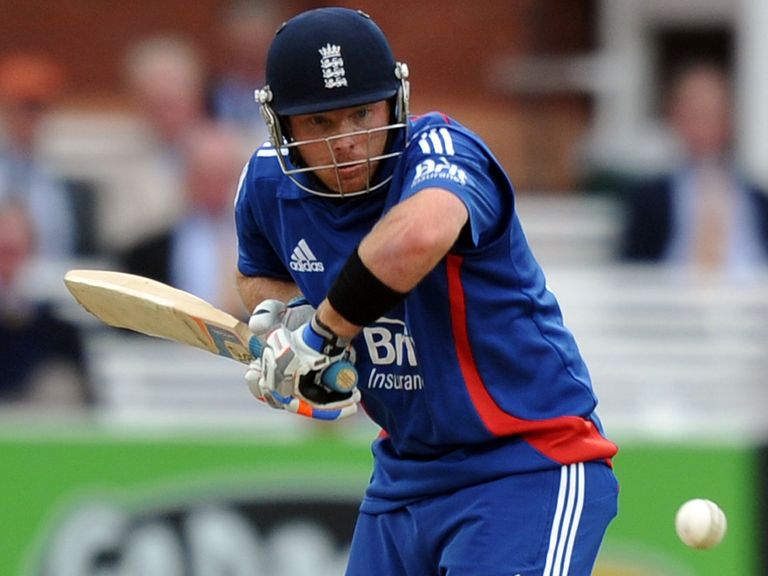 After a curious Twenty20 series that saw England win 2-1 after three astonishingly one-sided encounters, we step up in distance to the one-day international series.
As we said before the T20s, this tour has an excellent schedule with three games per format. And, crucially, the formats are in the right order as the tour builds towards the main event - the Test series. All series should be this way: not only does it help the Test series, it helps the one-day events.
In a tour like this, the ODIs do not become an after-thought for sides either thrilled or despondent after succeeding/failing to achieve their main objective for the tour.
But while it should make for better cricket, it probably doesn't do much for New Zealand's chances. Were these one-dayers played after the Test series (which, and I don't think this is giving too much away, England will probably win) then the Black Caps might have a chance against a side not fully focused on the job at hand.
Certainly, there seemed to be an air of that in New Zealand's recent ODI series victory against a slipshod South Africa that came after an absolute hammering from the Proteas in the Tests.
With no concern of a similar scenario here, we're happy to side with England. They are an increasingly impressive one-day outfit, and even the recent 3-2 defeat in India represented progress given the 5-0 tonking dished out by the same opponents less than 18 months previously.
Between those defeats in India, England won three series out of four - the other being a 2-2 draw against South Africa.
The three series victories were all achieved without a defeat: 4-0 v Pakistan in the UAE and then 2-0 and 4-0 home wins v West Indies and Australia.
And even with that recent 2-1 victory against South Africa, New Zealand's recent record in this format is poor. They've won only three of their last 15 and lost their three series before beating South Africa 3-0, 4-1 and 3-0.
England are 8/15 to win the series - a perfectly fair price given the relative quality and form of the sides - but with the scale of the tourists' recent series victories and the Kiwis' defeats I'll be slightly greedier and go for a 3-0 win at the 3/1 available with Sky Bet and Ladbrokes.
Another 3/1 chance that looks worthy of support is Ian Bell to be top England batsman.
Having struggled for many years to replicate his Test form in the ODI arena, he's now established himself at the top of the order alongside skipper Alastair Cook.
The rule change that sees a new white ball at each end in ODIs has helped a strokeplayer like Bell to flourish in a role no longer the preserve of big-hitters.
In 2012, Bell hit four 50s and a century in his 11 ODI innings and has added another 50 and century in five knocks this year. His average across the period is north of 55 but, more importantly for us, he's topped England's run charts in the last four ODI series since his return at the top of the order.
A mediocre record against this opposition - Bell averages only 25 in 15 ODIs against New Zealand - can be easily excused by the fact all those games were played in 2007 and 2008 when the Warwickshire man was a very different proposition in this format.
The recent all-comers form is of far more significance and suggests he deserves favouritism ahead of Cook, who is as short as 2/1 in places.
The first match of the series gets under way at 0100 GMT on Sunday.
Preview posted at 1320 GMT on 15/02/2013.