The Long Game: Cricket
Our new feature, The Long Game, plans to take a long-term view in the ante-post markets.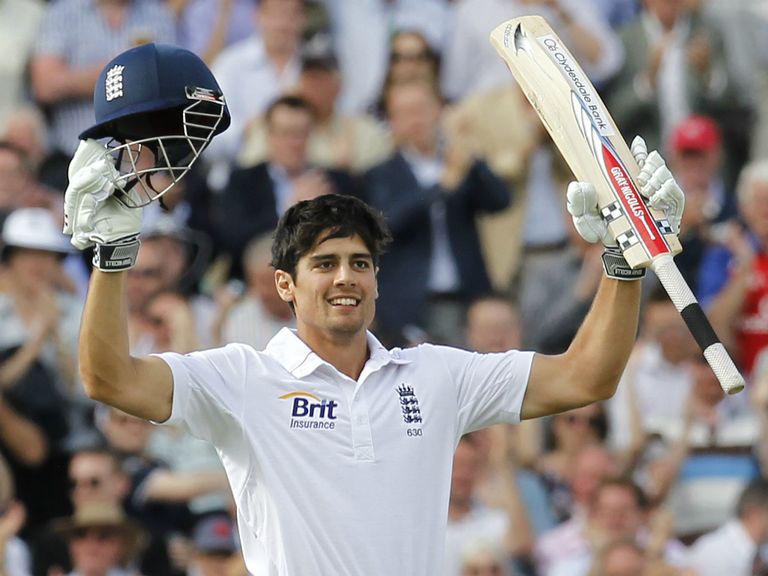 We're looking to highlight potential value from an early stage, particularly from a back-to-lay perspective.
We'll preview a wide range of future sporting events in the coming weeks and months.
Dave Tickner is in the chair for the first column as he looks ahead to the 2013 summer of cricket.
In the Great British Sporting Summer of 2012, the traditional summer game was little more than a spectator.
As the country revelled in the golden glow of Ennis, Wiggins, Farah, Murray and the rest, cricket's only major impression on the headlines came with a pathetic and childish row about fake Twitter accounts and BlackBerry messages as England surrendered their hard-won world number one Test ranking with barely a murmur.
All the signs, though, are that 2013 will be very different. For a start, there isn't the biggest sporting event ever to grace these shores to provide competition. Nor is there a major football tournament. But, most importantly of all, there are two events sure to grab the public's attention and two events we expect England to win.
The biggest of those is the Ashes as the battle for the urn resumes after England's stunning 3-1 victory Down Under in 2010/11. England have lost their captain and something of their aura since that victory - and the following summer's 4-0 demolition of India - but after a largely forgettable 2012 the ending was superb.
Under the surprisingly impressive leadership of Alastair Cook, England claimed Test series victory in India. No side has achieved that since the all-time great Aussies in 2004/5.
It confirmed England's status as one of the best around in Test cricket, with only South Africa a stronger side.
England's side has experience running through it with the likes of Cook, Trott, Pietersen, Bell, Prior, Anderson, Swann and Broad plus exciting younger options like Root and Finn.
Australia, meanwhile, are a side in transition and - after the shock retirement of Mike Hussey - hugely reliant on their captain Michael Clarke for runs.
The rest of their batting line-up boasts minimal Test experience in the often difficult conditions of an English summer, and few of those who have made runs for the Baggy Green recently look to have the technique necessary to thrive if the ball starts doing a bit.
Australia do boast an impressive crop of young fast bowlers, but their fitness record is shocking and huge doubts remain about incumbent wicketkeeper Matthew Wade.
England have won three of the last four Ashes series, including the last two at home, and at no point in that time has the gulf between the sides appeared larger than it is right now.
Everything points to a comfortable England victory, and nothing that happens between now and July is likely to affect that. England face away and home series against New Zealand, both of which they will expect to win with something to spare. Australia, meanwhile, face the more taxing task of touring India with the pressure on to match England's achievement.
The other big event of the cricketing summer is the Champions Trophy. Often labelled a 'mini World Cup', its place on the international calendar is usually under threat for some reason or other due to it being largely unnecessary. But it's also usually a highly-entertaining tournament, benefitting from a slimline schedule in comparison to the dull, bloated World Cup behemoth.
Top spot in the ICC's ODI rankings seems to change hands almost on a game-by-game basis at the moment. This is partly due to the folly of a ranking system in a format that pits the teams in direct competition with each other every two years anyway, but does also point to the fact there's very little to separate the top sides at the moment.
All the major players will have serious hopes of winning this, but given that all else is so equal there seems no point at this stage in looking beyond the hosts.
England have a superb record in home ODIs, with 22 wins, a tie and just nine defeats in the last three summers.
Before last summer's 2-2 draw with South Africa, England had won seven series in a row and nine out of 10 with all the major Champions Trophy contenders - South Africa, Australia, India, Sri Lanka, Pakistan - suffering series defeat.
A combination of English conditions - which generally offer something for bowlers - and the new ODI playing conditions will dilute the significance of the powerplays and increase the emphasis on fast bowling.
Both those factors are also in England's favour and, again, if they head into this event on the back of back-to-back series wins over New Zealand - as we expect - then they will not be 9/2. They should not be so now: given how little splits the top ODI nations right now, home advantage should make England legitimate favourites.
The Champions Trophy-Ashes double pays close to 8/1 with youwin, a price that looks generous and likely to go only one way given England's friendly fixture list with home and a away assignments against an ailing New Zealand side over the next few months.
Preview posted at 0730 GMT on 04/02/2013.