Davis Cup delight for Cheeky
Many have tried, but nobody has succeeded in taking his crown. The inimitable Cheeky Punt takes you through his weekly betting lows and highs with the original punting blog.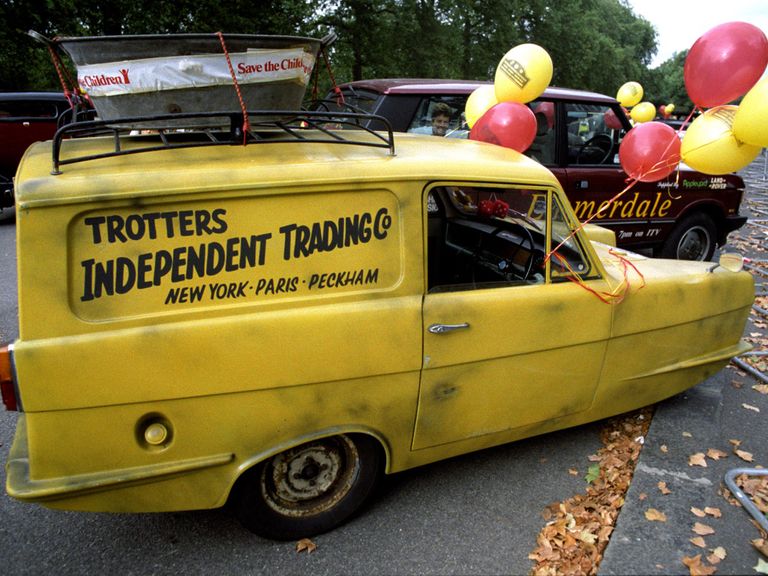 ---
So there I was on Thursday night, breathless and in a world of hurt. I had been paid earlier in the day and was on a run of 23 straight losing bets.
No danger I thought. Mervyn King would arrest my slump by dusting off Kevin 'The Sneer' Painter at odds of 4/9. When 'The King' broke early I mouthed a small prayer to the punting Gods and focused. It was no good. My 4/9 fancy, who I had confidently described as a knocking bet earlier in the day, soon fell apart and was dusted 10-5.
I then chased on Phil Taylor, the greatest player ever to pick up a bit of tungsten. Fifteen-time world champion. Winner of more than 180 professional tournaments. Surely 'The Power' could end my losing streak against Michael Van Gerwen?
I rowed in with a century at 4/9 and also backed him to score the 'Most 180s' in the match. Result? A famous 10-5 win for MVG, who hit seven 180s to Taylor's none. I had lost my last 26 bets in succession and was in two minds whether to get on the phone to Norris McWhirter to see if my run belonged in the Guinness Book of Records before realising the great man had actually died in 2004.
Happily I stayed with it. Step forward Scottie '2 Hotty' Waites, the unflappable arrowsmith from Bradford. Waites, as well as being the proud owner of arguably the highest fringe in sport, is also a decent thrower and he was 4/7 to see off Robert Thornton. I duly helped myself to £200 and also had a bet on there being more than nine 180s in the match at 5/6.
Bizarrely, given it had gone 10pm, I then had a knock on the door and it was my window cleaner. He wasn't in the best of moods claiming he had not been paid in over six weeks. I calmly assured him that the only way I would consider squaring him was if Waites beat Thornton and the match produced over nine 180s.
Bizarrely he bought it and so for the next 35 minutes I sat on the sofa with my window cleaner shouting on Waites in the maximums.
It did the trick. Waites edged a thriller 10-8, the 180s bet won easy and as a result my window cleaner copped for 30 sovs as well. In the words of Del Boy Trotter Apres Moi le Deluge!
---
The monkey was finally off my back. Unlike King Canute I had stemmed the tide after enduring 26 sickening punting low blows off the belt.
And as a token of my esteem first thing Friday morning I purchased some genuine Winmau Scott Waites' Embossed darts flights off eBay, which rest assured I will use should I ever decide to take the game up.
My other 'purchase' on Friday morning was a lovely bit of 8/11 about India beating England. Now I am as patriotic as the next man, but I couldn't fathom the price as India looked at one stage good to make 700 runs in their first innings. They made 521 in the end, and that proved decisive as England eventually capitulated on the final day.
With my Arsenal, Liverpool and Crystal Palace treble also copping on the Saturday, my swagger as I entered my local Chinese takeaway that evening was unmistakable.
The look said 'I am Cheeky Punt. Give me a Hot & Sour soup, Chilli Beef with Blackbean Sauce and some Egg Fried Rice. For I am back.'
---
Sunday was all about the Davis Cup final. I'd had a stupidly big wager on Czech Republic against Spain and after the Czechs won the doubles on Saturday they were odds-on to claim their first Davis Cup win since the 1980s.
I thought Tomas Berdych would bring home the bacon in the fourth rubber but he was totally outclassed by a brilliant David Ferrer.
That put Spain in the box seat as young upstart Nicolas Almagro was a hot favourite to see off Radek Stepanek, a facially challenged 34-year-old whose best years were very definitely behind him.
I admit I had given the tie up and was off to the Greensides pub to commiserate with a pal of mine called Ado.
However as the old saying goes 'There's Many a Good Tune Played on an Old Fiddle' and would you believe an inspired Stepanek only rolled back the years to win in four sets.
By the time news filtered through to me I was hopelessly drunk and began crying while honouring Stepanek by repeatedly doing 'The Worm' (a dance move made infamous by da beg fella on YouTube - look it up, you won't be disappointed).
I 'wormed' long into the night and into the early hours of Monday, such was my delight at one of the most audacious, and unlikely wins of 2012.
Cheeky's Punt of the Week: Quigg to beat Munroe by Decision or Technical Decision at evens (Stan James)