Perfect passage delights Cheeky
Many have tried, but nobody has succeeded in taking his crown. The inimitable Cheeky Punt takes you through his weekly betting lows and highs with the original punting blog.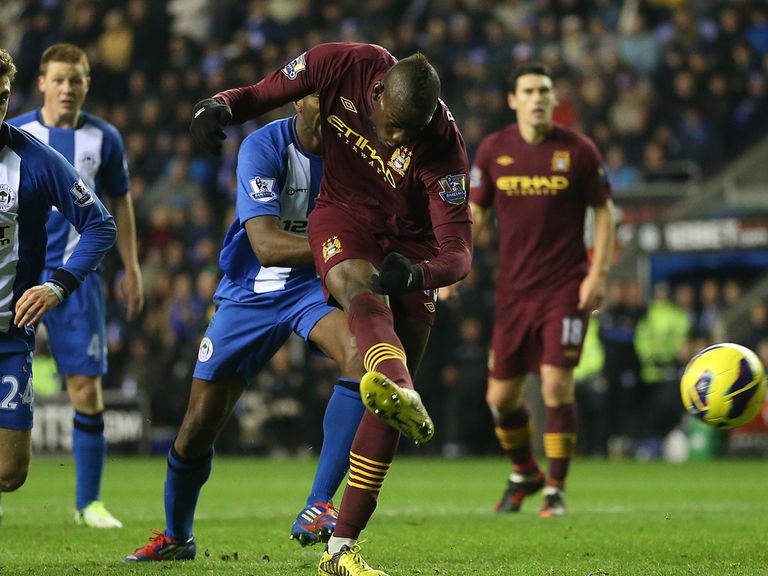 The life of a problem gambler is typified by hardship, acrimony and bitter disappointment.
However, sometimes in gambling you have a perfect moment. A passage of time where everything runs good.
Take last Wednesday as a case in point.
Midway through the second half of the midweek games I was bang in trouble and panic eating packet after packet of bacon Discos.
My £180 Celtic - Manchester City double was under incredible pressure with the Citizens toiling away to Wigan while my Stoke City - Blackburn 'Both Teams To Score' double looked dead in the water. Then
BANG - Blackburn score against Bolton
BANG - Stoke City score against Newcastle
BANG - Mario Balotelli pops up for Manchester City against the Latics.
Three goals, in a four minute period, that changed the face of my evening. It all whipped me up into a rather frisky frenzy which meant 'er indoors was treated to four minutes of me in full Tarzan mode after she finished watching I'm a Celebrity...
---
The weekend was mixed bag.
I was rewarded for staying in on Friday night when my lumpy single on Freddie Flintoff to win his boxing debut at 6/5 came home.
However both my betting and my behaviour fell apart spectacularly a day later.
I had £200 on New Zealand to cover a 15 point handicap against England only to wince as England put on arguably their greatest every display at Twickenham.
My football betting wasn't much better. Fulham's inability to score at home against Spurs scuppered my 'Goals Goal Goals' coupon while Manchester City's inability to beat Everton left me £470 down for the day (this despite napping Bob's Worth at 7/2 to win the Hennessy Gold Cup).
I was on the drink from 2pm and by tea-time my mood was obviously far from jovial. I went to an engagement party on the night of a couple I barely know and ruined it by apparently "being lewd and suggestive with a large sausage roll" to a 56-year-old member of the bar staff. The committee men were understandably furious.
I blacked out soon after that, and woke up after 0900GMT on Sunday in the caravan of a former British, European and Commonwealth boxing champion who was, rather alarmingly given the heating wasn't even working, naked but for a pair of socks beside me.
---
On Tuesday I was all set to row in with a heavy single on Borussia Dortmund to beat Manchester City in the Champions League.
That was until I received a rather revealing text from a mate, let's call him 'Pickenovski', stating that a flu bug had ripped through Doncaster Rovers' squad ahead of their League Trophy clash away to Crewe.
Donny already had a few out anyway and the flu bug meant that they were scratching around for a side, according to boss Dean Saunders.
Obviously I steamed into the Railwaymen at 6/5, and my confidence was boosted when that price was slashed to 8/11 in places just before the off.
Crewe went 1-0 up on the stroke of half-time and seeing their name on the vidiprinter really was a sight to warm the cockles on a cold winter's evening.
It stayed 1-0 until injury-time, and my heart was in my mouth when it flashed up that Crewe had been reduced to 10-men. No penalty though, so I thought we were home and hosed.
Yet my heart was taken from my mouth, thrown to the floor and booted towards the fireplace when it was revealed that Donny had snatched a "late, late scrappy leveller at Gresty Road".
I watched the whole sorry episode alone, but 'er indoors somehow knew I had lost a sizeable bet. Why, because apparently when I came to bed I "had a face like a robber's dog".
Cheeky's Punt of the Week: Chelsea to beat Sunderland at 5/6 (Coral)