Khan can shine on ring return
Derek Bilton believes Amir Khan will have too much in his locker for Carlos Molina when they clash this weekend.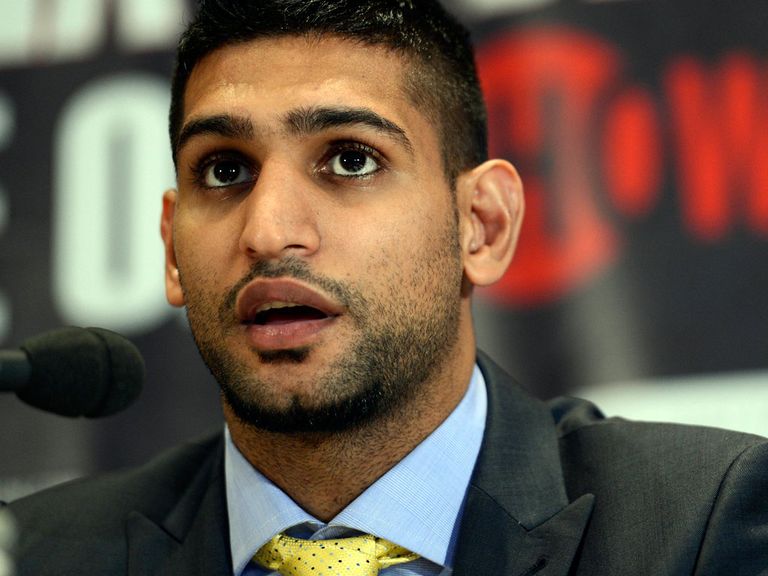 Given the fact he has lost his last two professional prize fights, and is going in against a fighter who is unbeaten as a pro, some might be surprised to see Amir Khan chalked up as a 1/8 favourite this weekend.
His opponent, Carlos Molina, is 17-0-1 (7) since turning over in 2007 and should be confident given the fact he is fighting on home soil.
Molina hails from Rosemead, California and Saturday's action, for the vacant WBC silver light-welterweight title (whatever that is when it's at home), takes place at the Los Angeles Sports Arena.
Khan, of course, was last seen getting blitzed in four rounds by Danny Garcia and before that lost a controversial encounter with Lamont Peterson. Given the bare stats then you could make a case for Molina at 15/2 this weekend.
However, Molina has been asked to this gig for a reason. He's a tidy fighter but as his punch stats suggest (KO ratio below 40 per cent) he'd struggle to lick the salt off a peanut and a fighter who can't earn Khan's respect with his power is a fighter with a job on.
This is a huge step up for Molina, who last year was held to a draw by a very mediocre Juan Montiel. It's the biggest night of his life and he will surely give it his all, but I suspect his all will not be good enough against a fighter of Khan's stature.
For all the criticism that has been levelled at Khan since those back-to-back losses, people need to realise that we are still talking about an exceptional, world class talent.
Just 26, Khan has speed and heart in abundance. He is also deceptively powerful and has grown into a fully fledged light-welterweight.
Some scribes reckon his decline could be terminal and he could follow fighters such as Wilfred Benitez, whose star shone brightly from a young age only to fall from the sky alarmingly before crashing to earth.
The Bolton star is 26-3 (18) now and a former WBA and IBF light-welterweight champion. He's been here before of course. In 2008 he was blitzed in less than 60 seconds by the heavy hands of Breidis Prescott. He changed trainer and went from strength to strength.
Following the Garcia loss Khan bid farewell to Freddie Roach and is now working with Virgil Hill, the man who is credited with guiding Andre Ward to 'pound-for-pound' superstardom.
Hill has underlined the need for Khan to concentrate more on his defence. Offensively Khan has a lot going for him but he can be too gung-ho in there and has a worrying tendancy to stand and trade when he gets tagged cleanly rather than hold or regroup.
I don't think Molina punches anywhere near hard enough to test out Khan's new defence but media footage in the run up to this one suggests Hill has Khan thinking more about timing and distance in the ring rather than all-out destruction.
Khan is 4/11 for the stoppage and you can get 11/10 that he wins in any of the first six rounds. The bet that stands out for me is Ladbrokes' 13/5 quote about a Khan win between rounds five and eight.
I expect Khan to come out and have a look at his opponent, find his range and show off some new moves to what should be a big crowd in LA.
However, after he starts finding his range after a few sessions and realises that Molina can't hurt him, look for Amir to pour it on and close the deal around halfway.
That would put Khan back in business and for British boxing's sake let us hope everyone reads the script correctly this weekend.
Preview posted at 1120 GMT on 14/12/2012.