Houston: Cheeky has a problem
Many have tried, but nobody has succeeded in taking his crown. The inimitable Cheeky Punt takes you through his weekly betting lows and highs with the original punting blog.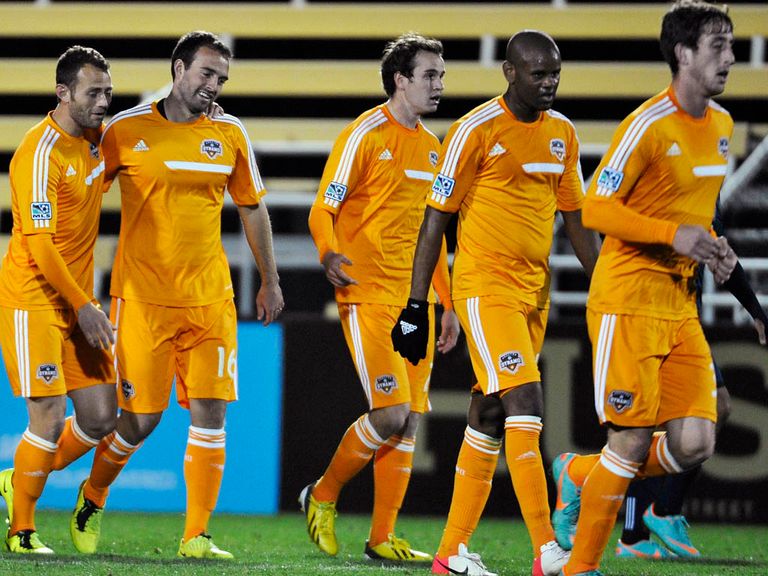 Sum up last Tuesday night in a word? Garbage.
Not only did I have to make my own tea after offending 'er indoors about the ungainliness of her fried eggs, I also lost a bundle on the football.
I went to the bookies intending to do a Bayern Munich-FC Porto Champions League double.
However I struck up a conversation in Coral with 'Big Stuey', a former heavyweight boxer who once mixed it with Frank Bruno.
Stuey convinced me that Porto were dodgy and that Leicester (4/9 to beat Charlton at home) were the "knocking bet of the night".
Bayern bossed their match with Arsenal, but Leicester fell to a 2-1 home defeat against Charlton. To add insult to injury, Porto beat Malaga 1-0.
The evening was not without a bit of light relief however.
'Er indoors, watching the match with me on the couch after forgiving me for dogging her eggs, saw a bookmaker advert on TV that made Arsenal 80/1 shots to win 3-2 (they were 2-0 down at that point).
Intrigued, but without a clue about odds, she asked me what that meant.
"Well love, if you put a tenner on that, in 45 minutes' time, you lose £10".
"That's rubbish," she shrieked, before giving it all up as a bad job and heading up the stairs to watch a spot of Sun, Sex and Suspicious Parents.
---
I went to bed in a mood after my Leicester setback and barely slept all night.
Tossing and turning and beating myself up for changing my original bet, I resolved to back England in their second one-dayer against New Zealand.
I drifted off but was awake early bells and ready to load up on the Three Lions.
I was clearly not up early enough however as by the time I logged onto my betting account England were 1/200 on.
That evening I instead smashed into a 'both teams to score' double consisting of Galatasaray-Schalke and AC Milan v Barcelona.
The Turks and the Germans had both registered before half-time and when Milan took a shock lead in the San Siro after 57 minutes I was convinced, absolutely convinced, my luck was in.
Barcelona, the La Liga leaders and team universally recognised as the best in the world, had only failed to score once all season and in Lionel Messi had a striker who had scored 91 goals in one astonishing year.
57 minutes was soon 70 minutes, but I was never worried. Of course they'll score, they always score. He always scores.
Alas it was not to be. There was another goal in the match but it was the Rossoneri who got it. Sick was not the word. Messi? Pffft. But did I wave the white flag? Did I heckers like.
I did what all flamboyant gambling showmen would have done in my position. I chased wildly into the night.
I clawed a few quid back backing David Nalbandian in-play in the tennis in Buenos Aires. I then clawed a few quid more back punting on Tommy Haas in the tennis from Memphis.
Finally, and quite outrageously, at 0115GMT I lumped on the Houston Dynamo to beat the Vancouver Whitecaps.
It was an MLS pre-season friendly and was arguably my most embarrassing bet since I had a wedge on Bob Marley to win Stars in their Eyes in 2001. It hit new depths when the Whitecaps went 1-0 up after half an hour.
I watched the whole sorry drama unfold on the bet365 mobile app, but was howling like a madman when Houston pulled level and then a dude called Adam Moffat hit a screamer from fully 40 yards to claim the win and get my poke back for the night.
It was after 3am when the mayhem finished, and I was buzzed for at least an hour after that as I tried to make sense of a truly crazy evening of betting, even by my bizarre standards.
---
Thankfully I was off work on Thursday so could have a lie-in.
My day didn't get off to the best of starts either. I did my good deed for the day by taking my five-year-old nephew to the cinema to watch Wreck-It Ralph, but was surprised by just how emotional this cartoon would be and don't mind admitting I shed a tear halfway through the movie in front of a packed audience of bemused kids off for half-term.
In my defence the movie was a PG, but my nephew wasn't buying it and we drove hom in silence.
My first bet of the day was Lyon to qualify against Spurs at 11/8. With Lyon 1-0 up with two minutes left they were 1/8 to qualify and I was quietly humming La Marseillaise from the safety of my sofa.
Mousa Dembele then dropped a shoulder before rifling a last-minute leveller to send Spurs through and me searching for a brandy.
I chased on Adrian Lewis in the darts. 'Jackpot' was 11/10 to beat James Wade in the Premier League but Ady played like a prize tool as he lost in ignominious fashion.
£400 down for the day, I then had a lumper on Phil Taylor to beat Simon Whitlock and Gary Anderson to beat Andy Hamilton for my money back.
There was to be no great escape on Thursday though. Taylor won largely as he liked but Anderson missed a load of doubles as he fell to a 7-5 defeat to Hamilton.
As he spiked the final, crucial double 'The Hammer' celebrated wildly into the night, and I was left sobbing into my Sugar Puffs.
Cheeky's Punt of the Week: Raymond van Barneveld to beat Simon Whitlock at 11/10 (Bet Victor)