Why, why, why Cheeky Punt
Many have tried, but nobody has succeeded in taking his crown. The inimitable Cheeky Punt takes you through his weekly betting lows and highs with the original punting blog.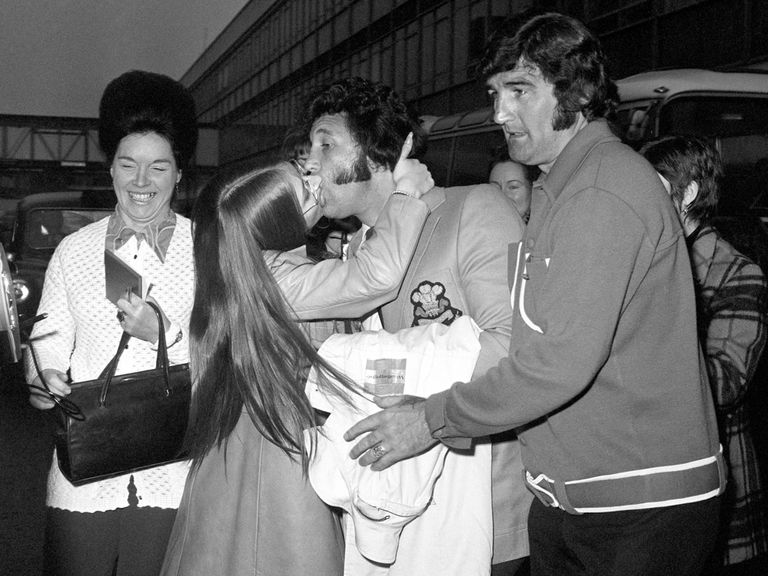 Now after attending two European Championships and a World Cup following the boys, nobody can accuse Cheeky of being unpatriotic.
But I am beginning to lose patience with the England national side. I agree that there are too many average prima donnas in the side, but my main gripe is their unpredictability. How they often lose to poor sides but put it all together against the big boys.
Wednesday night was a case in point. I had a wedge on Brazil to beat England at Wembley, so was genuinely gutted when big Frank Lampard smashed home the goal that would secure a 2-1 win.
The Samba boys simply didn't turn up on the night, and quite what all the fuss is about the boy Neymar I'll never know. Indeed the only thing even slightly remarkable about him is his Nik Kershaw-esque barnet.
I was planning on pricing up how much it would be to get out to Brazil in 2014, but if I carry on at this rate losing football bets left right and centre I'll be watching the action on a TV from outside Curry's having had my house repossessed.
---
Der der der der der, der der der der der, der der der der der.... Oi Oi Oi.
And so it begins. For the next few months at least Thursday nights will never be the same.
The Premier League Darts returned to our screens last week and despite the fact I have never managed to finish in front financially betting on the tournament since its inception in 2005, I find it nigh on impossible not to get conkers deep when I hear the title music and the suave tones of John 'If you hold your throw you never know' Gwynne.
The first week my main bet was on Simon Whitlock, who was an 11/8 shot to beat Adrian Lewis. Lewis is a two-time world champion of course but has been in poor form for several months now so I was surprised to see how the layers had chalked this one up.
Whitlock lived up to his 'Wizard' moniker, producing the magic when it mattered to seal a rather emphatic 7-3 win.
So that makes me 1-0 in bets won for the 2013 Premier League and I went to bed dreaming of going unbeaten until May.
However I also had a dream that night that my cold water tap stopped distributing lager in favour of Newcastle Brown Ale, which is actually about as likely as me going through the card in the darts for the next 10 weeks.
---
I made my annual pilgrimage to Butlin's last weekend for their fancy dress 'adult weekend' and went as a Scouser with four pals, resplendent in black curly wig and light blue shell-suit.
My only bet of the day, under 2.5 goals in the Swansea v QPR match, blew in spectacularly as the Swans won 4-1 but I didn't take it to heart as by 5pm I was absolutely mortal.
The drinking continued at a furious pace throughout the day and night and there was a controversial moment when I was almost ejected after invading the main stage and knocking out a 'caterpillar' while a Tom Jones tribute was belting out Delilah.
I stopped drinking at 10am on the Sunday morning, after a rather spectacular 25-hour binge. As you can imagine the three-and-a-half-hour drive home was an ordeal, particularly when he drove for the first 45 minutes before seeing a sign saying 'SKEGNESS 2 MILES'.
My hangover on the Sunday was off the scale, and despite not eating any solids since the Saturday morning I could manage to hold down precisely four gardens peas from my Sunday roast.
Cheeky's Punt of the Week: Manchester United to qualify v Real Madrid at 6/4 (Coral)