No mis-steak, Lennox is the champ
Many have tried, but nobody has succeeded in taking his crown. The inimitable Cheeky Punt takes you through his weekly betting lows and highs with the original punting blog.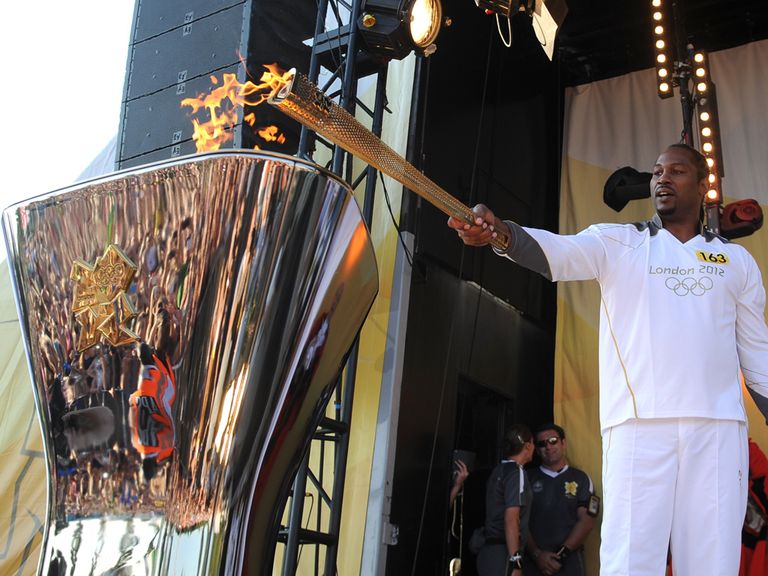 Bad night last Tuesday.
I had a £100 double on Nigeria in the African Nations Cup (2/7 to beat Ethiopia) and Manchester City (4/9 to beat QPR).
Nigeria were toiling and needed two penalties in the last 10 minutes to get past the Ethiopians. I breathed a huge sigh of relief and was certain that the Premier League champions would get past QPR, who were bottom of the Premier League at the time.
To make matters worse, I couldn't even watch the live scores as I had promised 'er indoors we would go out for some food.
Convinced Bobby Mancini's men would do the business I paid £27 for a steak.
£27? For a steak. Well done. Well done? I was done. The food was poor and almost rare.
The bill came to £70 and not long after squaring up news reached me that Citeh had been held to a 0-0 draw at Loftus Road, a result that was almost as difficult to stomach as the steak, a cow that was so underdone a decent vet would have nursed it back to health.
---
Wednesday night wasn't much better. A desperate lump on Arsenal to beat Liverpool at 6/4 in the Premier League went awry when the Gunners produced more Python-esque defending as they ended up drawing 2-2 at home.
The only saving grace was a tweet from none other than Lennox Lewis, who talked me out of going to the casino, pointing out quite correctly that I might "lose all ur money at casino" if I went chasing.
Having lumped on the former undisputed world heavyweight champion in fights he won against the likes of Evander Holyfield and Mike Tyson, the great man owed me nothing but I was grateful for his words of encouragement at such as dark hour and his assertion that I "can still change ur future tho".
---
The plan on Saturday as to stay off the drink and try to avoid gambling, however in reality the only way that would happen would be if I had been arrested after a dawn raid by the rozzers.
My main bet of the day was a £30 both teams to score treble taking in the games between Newcastle and Chelsea, Birmingham and Nottingham Forest and Hartlepool and Notts County.
The Toon ended up beating Chelsea 3-2 and I watched Hartlepool beat Notts County 2-1. Birmingham were 2-0 up against Forest with five minutes left and I assumed that the bet had lost as I watched Hartlepool's fine rear-guard action against the Magpies at Victoria Park.
Unbelievably Forest somehow earned an injury-time penalty at St Andrews that was duly converted by Bill Sharp to win me well over a deuce.
If I didn't see Sharp's consolation coming, the marathon booze bender I embarked on after the win was rather more predictable. My session began in earnest at 5pm on the Saturday and ended shortly after 11am on the Sunday morning.
I spent the remainder of the day eating junk food in a rather emotional state, as proved when I began crying while watching 1980s American comedy Teen Wolf, a film I must have already seen 25 times before.
Cheeky's Punt of the Week: Brazil to beat England at 7/5 (Boylesports, Ladbrokes, Stan James)