Blue Monday? What Blue Monday?
Many have tried, but nobody has succeeded in taking his crown. The inimitable Cheeky Punt takes you through his weekly betting lows and highs with the original punting blog.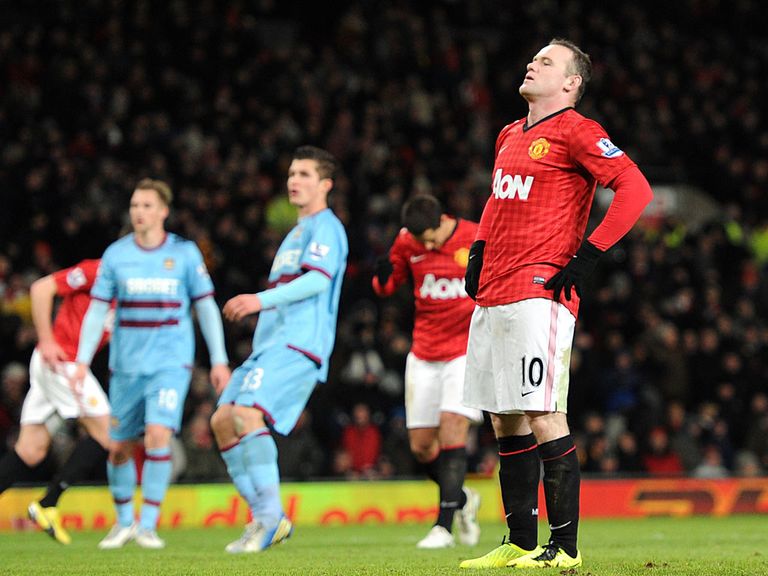 The snow may have been coming down hard across Britain on Wednesday night as the country ground to a standstill and I was getting a bit of earache about my unpaid gas bill.
I figured I would punt my way out of it and the inclement conditions didn't stop me donning a pair of long johns and braving the elements to hit the bookies and have myself a £100 Chelsea-Manchester United double.
Both teams were at home - against Southampton and West Ham respectively - and I had no doubt whatsoever that the bet was bomb proof.
ManYoo went ahead early against West Ham in the FA Cup and when news reached me that Chelsea were 2-0 up against the Saints I was all aglow. The gas bill could be sorted and the residents of Chez Punt wouldn't be freezing to death any time soon.
I am told Chelsea went 1/100 in-play but they somehow managed to blow a two-goal lead to leave my bet high and dry.
Hand on heart I didn't really feel like explaining to the gas people that Ladbrokes had their money so inevitably I chased and had myself a further century on 'No More Goals' in the United v West Ham match at 4/5 in-play.
That was with just under 20 minutes left and literally 15 seconds after the bet was placed the Red Devils earned themselves a spot-kick.
If Wayne Rooney scored I was £200 down for the evening and bang in trouble. Thankfully Wazza hit a shambolic penalty and the match eventually ended 1-0.
This meant I was only coppers down for the day and I resisted the temptation to stay up through the night betting on the tennis and resolved to have an early night and pay my outstanding bill at 9am the next morning.
---
After hearing news that Hartlepool's match had been called off on Saturday morning, I spent the day in Durham with 'er indoors and two pals.
It was a decent old day, made all the more enjoyable by a sharp £90 kill after backing Liverpool and Manchester City to win their respective home games in the Premier League.
Then I was in the hotel bored waiting for 'er indoors to get ready prior to going for a meal. Boredom, of course, is the mortal enemy of the problem gambler.
So before you could say 'Ole' I'd had myself £100 on Barcelona HT/FT against Real Sociedad at evens.
Barca let a two-goal lead slip and with six minutes left and the score at 2-2 my head went and I steamed into the draw at 2/5 to the tune of £100.
Sociedad won it with the last kick (Barca's first defeat of the season) to leave me £200 down and once again hurting oh so badly inside.
This time round I chased on Glen Foot to win Prizefighter at 11/4. The Sunderland native is a real hard nut. The type of man who if he was making a Pot Noodle for himself might boil the water, eat the block of noodles, drink the boiling water and then snort the seasoning powder. In that order.
I put one of my mates who was out having food with us onto the bet and when Foot won I got my Barca money back and my mate, Pickenovski, was £400 up and happy to 'foot' our £160 restaurant bill. Happy days.
---
The third Monday in January, 'Blue Monday', has been dubbed by academics the most depressing day of the year.
Not in Chez Punt. I awoke to news that Jo-Wilfried Tsonga had beaten Richard Gasquet at the Australian Open through the night to win me a cool £70 as I slept. Bang.
I followed that up with a further £150 bet that their would be a tie-break in the Roger Federer-Milos Raonic match Down Under at 1/2. Bang Bang.
And in the afternoon I also made a sharp bullseye backing 'Both Teams to Score' in the African Nations Cup match between Zambia and Ethiopia. Bang Bang Bang.
Most depressing day of the year? I ended up £210 in front and spent so much on a Chinese takeaway that evening that the good people of Golden Choi threw in a Chinese calendar!
Cheeky's Punt of the Week: Manchester City to win the Premier League at 11/4 (Coral).