Racing tip of the day
Johnny Murtagh advertised his skills in the Ebor and Ian Ogg believes he can enjoy further success at Tipperary.
6.30 Tipperary. Click here to bet.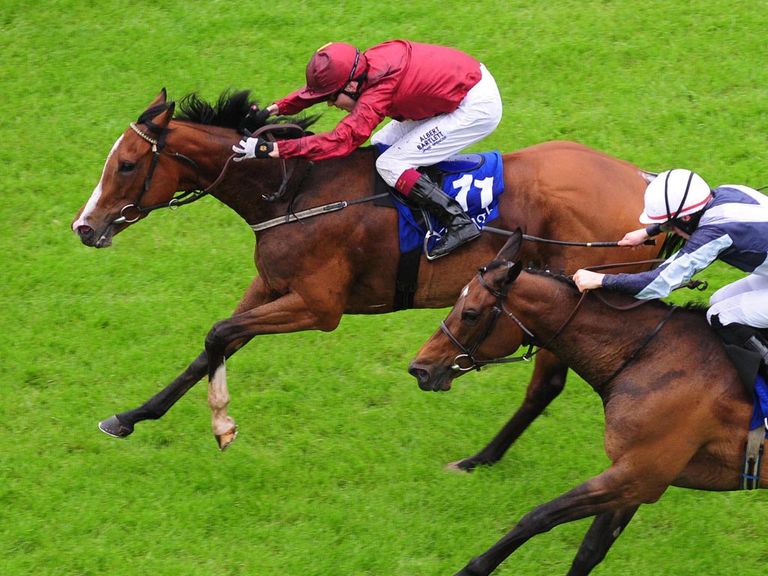 Some words evoke memories and I'm sure that Tipperary is one such word with the old music hall song springing readily to mind, at least for those with no immediate connection to the area.
And so it is with certain songs.
Hearing any version of Can't Take My Eyes Off You will take me back to days at Edgbaston tunelessly singing to the chorus 'we live Jim Troughton 'cos he's a Warwick bear' ad nauseam - and I do mean both ad nauseam and tunelessly, my attempts at warbling have reduced whole pews to fits of untimely giggling at weddings and the like.
Troughton has recently retired from the game but at least his county sent him on his way with victory in the T-20 to keep the dreams, however unlikely, of the treble alive.
My favourite Warwickshire memory which encompasses a much-abused song was standing in front of the pavilion at Lord's bellowing 'come on without, come on within you ain't seen nothing like the Asif Din' after his fine 104 had helped the Bears to chase down a record 321 in the 1993 Natwest Final and defeat Sussex.
It was all the sweeter for the unlikely turn around in events having been in the pits of despair at tea when we were goaded by a rather smug Sussex fan - it's fair to say we 'spared' him a thought as we celebrated victory.
They were glory days for the club and the following year they won the treble, a year in which Fairground Attraction re-released It's got to be perfect which was 'brilliantly' changed to 'it's got to be warwicks'......
Those were the days........
Hopefully, we can perform a few renditions this evening after Purr Along has run in the Coolmore Stud Fairy Bridge Stakes.
A winner in heavy ground on her first start for Johnny Murtagh, any rain that falls through the day will hold no fears for her. Things haven't really panned our for the Mount Nelson filly on either of her last two starts in Group Two and Group One company but this does represent a decent opportunity to put her head in front again.
It's by no means a penalty kick and three-year-olds have dominated the event and Dermot Weld's Tested, who was sent off at just 6/1 in the Irish Guineas, looks likely to be sent off as favourite.
Older horses have won two of the last four renewals though and Purr Along's four length third behind Integral at Royal Ascot where she was, arguably, could have finished closer is a standout piece of form and she should be backed to stamp her class on proceedings before being stepped back up in class.
On an(other) aside, the first race at Hamilton is worth watching as two of the last three winners went on to achieve ratings in the 100s with the exception hitting 99.
Posted 0952 BST on 28/08/2014