Cheeky Punt: The People's Champ
Many have tried, but nobody has succeeded in taking his crown. The inimitable Cheeky Punt takes you through his weekly betting lows and highs with the original punting blog.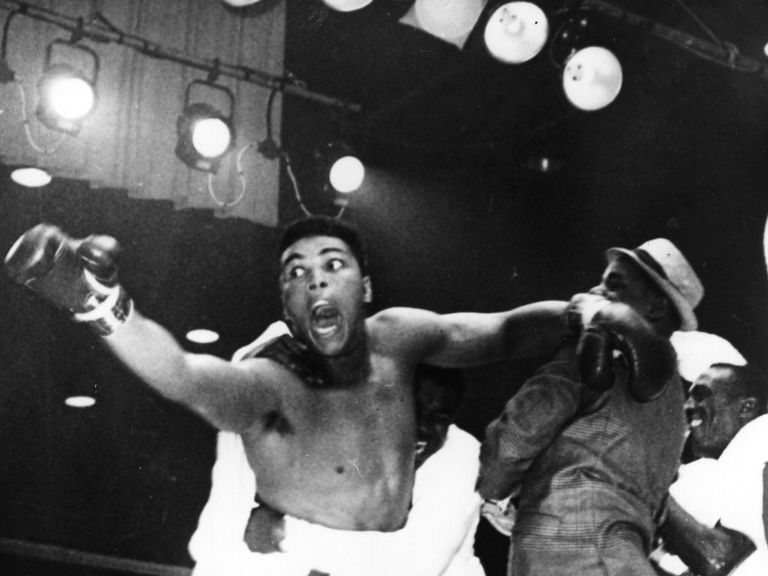 I was off work on Tuesday and while a day off for most other people would mean a sleep in, light breakfast and perhaps a casual perusal of the morning papers, I was busy smashing into the 4/6 jolly at Deuville. I'll hold my hands up and admit I don't even know where Deuville is but I do know the nag (which was backed into 1/2 before the off) ran appallingly and was well beaten. Rather ironic then that this French horse went off at 1/2 but will probably end up as a 2-for-1 at Tesco if it puts in many more shameful shifts like that.
---
Friday was fight night. Months ago I had drunkenly agreed to take part in a charity boxing contest against a geezer who was calling himself 'The Teesside Tyson'. The thought of boxing seems easy when you've got 15 pints inside of you and the bout is three months away but as it got closer the nerves kicked in and on the day of battle I was like a coiled spring. A few of my mates were betting on the outcome but given my awful record as a punter I decided against taking some of the 5/4 action for fear of scudding myself. There was a packed house but the signs were ominous when my cornerman, a former British, European and Commonwealth title holder who shall remain nameless, turned up blind drunk. He'd brought zero equipment and the only bottle he was clutching was a bottle of Stella which was blatantly for his own personal use. It was actually not a bad fight and I surprised myself and plenty in attendance by putting it all together and claiming a famous second round stoppage that will surely go down in local folklore. He was as strong as a bull early on but his uncouth swings were no match for my nimble footwork (one wag afterwards quipped that I 'float like a butterfly and sting like a butterfly') and by end end of the second he was bang in trouble in his corner as I worked his body over. He apparently turned to his corner man and wheezed "Throw the towel in" to which his bemused second dead-panned "Er, we don't have a towel". It was that kind of night.
---
I'd won the fight of my life and rather like Muhammad Ali did in Zaire back in 1974 made a mockery of the odds men and the fact I was very much the wrong side of 30. It was Bank Holiday weekend so there was no way I wasn't going to get mortal drunk. I had my first pint about 30 seconds after the final bell went and didn't see sober again till the following Tuesday. Not even Southampton's inability to see off West Brom (which cost me a £380 payout after ending up the only loser in an orherwise sexy 4-fold) could dampen my enthusiasm. Ol Cheeky was after all the People's Champion and rest assured I'll be dining out on my valiant effort for the next 20 years. In fact I'm rather surprised and somewhat dismayed that there are no odds on me at time of writing to be crowned the 2014 BBC Sports Personality of the Year.
Cheeky's Punt of the Week: Arsenal to win the League Cup at 10/1 (Bet Victor)