Dive in for Friday double
David John has a threeball double to get stuck into on day two of the US PGA Championship at Valhalla.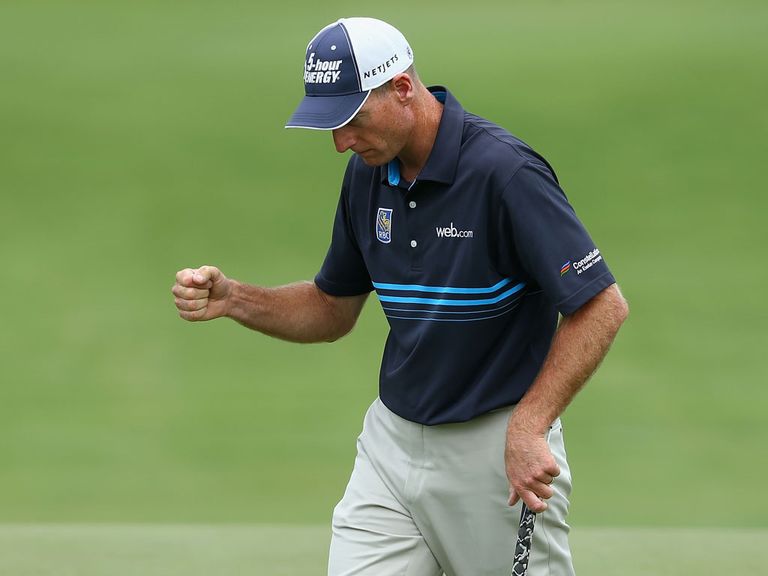 JIm Furyk's last 10 rounds have all been in the 60s as his streak continued in round one at Valhalla with a 66.
The Pennsylvania native has his fair share of critics when it comes to finishing out events - he has not been in the winner's circle since 2010 - but you certainly can't crab his consistency which will surely pay dividends sooner rather than later.
It could be this week - who knows - but he certainly looks a very solid option to come out top on Friday against Miguel Angel Jimenez and Charl Schwartzel.
Furyk spoke after Thursday's performance about how he had become a little bitter towards the game in 2013 and perhaps played a few too many events but a month off this year between the US Open and Open Championship seems to have him fully refreshed and focused.
The big events come thick and fast at the moment with the FedEx Cup play-offs on the horizon plus a Ryder Cup but Furyk seems to be in a fantastic place at the moment in terms of knowing what he needs to do and there seems little reason why he won't be in tip-top shape again on Friday afternoon.
He defeated his playing partners by six shots in round one and while the selection took some time out, Jimenez has been thrashing it hard and even the youthful 50-year-old could be feeling the pace having played here, there and everywhere on both regular and senior tours.
Schwartzel is a dangerous rival to take on but his recent form has been a mixture of excellent and decidedly average so I would be far keener to side with the proven consistency of Gentleman Jim on this occasion.
I remain far from convinced by Tiger Woods and his miraculous recovery from back trouble and although he had a smile on his face on day one in Kentucky, the loose shots were still conspicuous on the way to a three-over-par 74.
Conversely, Phil Mickelson felt he had finally found something last week at Firestone in his closing 62 and seems to have kept very much on the right track thanks to his 69.
He admitted to being a little nervous at the outset of the year's final major but settled in well and a back nine of 32 has him in touch with the leaders and gives him a nice foundation to build on.
He is a shade of odds-against to get the better of Woods and Padraig Harrington, with the latter bettering the former by one but still searching for some answers in his error-strewn 73.
Woods felt he almost did enough to get his round back to around par but also admitted his back still feels a little stiff and the pressure will very much be on for him to put up a number in the mid 60s to make the weekend.
I just haven't seen enough from him recently to suggest that will be on the agenda and Mickelson should have his and Harrington's measure.
Preview posted at 0800 BST on 08/08/2014.