Racing tip of the day
Our man Will Hayler licks his wounds and sticks to a proven source in his search for a winner this afternoon.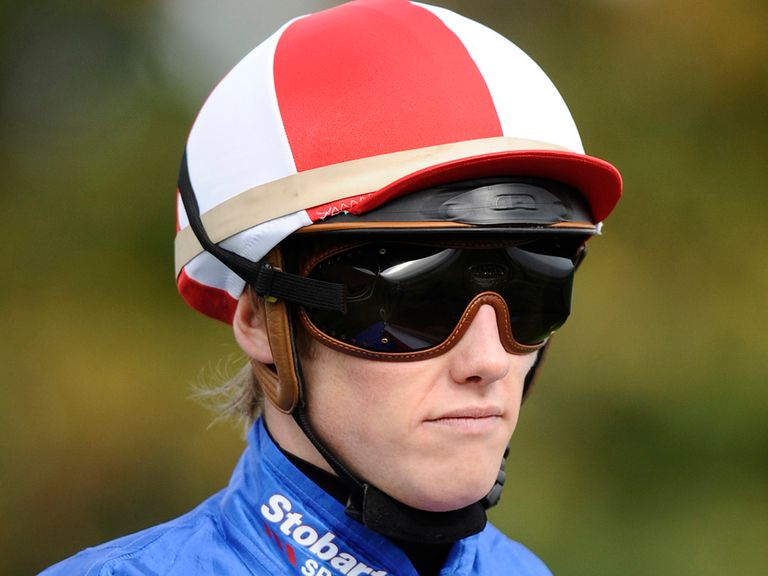 Tip Of The Day: Kiwayu - 3.15 Catterick
The original plan for last night had been to ask Hayley Turner for a selfie which I was going to post on here and then ask her to appear on a future Sporting Life Podcast.
When she came back several minutes after the other horses having pulled up Goldan Jess after just a few furlongs at Carlisle last night, it didn't seem the right time to ask. So, no selfie. No podcast, I guess.
Poor Jess, burdened no doubt by carrying the weight of my wallet, was found by the vet to have an irregular heart rhythm, but within a matter of seconds he'd self-corrected and was stood there outside the dope test box with me, the trainer, the head lad, the vet and the student vet having a pick of grass and wondering what the fuss was all about. He'd won best turned out and he still looked magnificent to me.
He stared at me with his one mad eye as if to say 'What are you looking at?'. Then he scoped clean, gave a blood test and got back on the box for the journey home.
I wish he could talk and tell us what went wrong. But he can't. He can eat polos and apples and kick out at the side of his box and stare at you while you play with his ears and look like he wants to talk, but he hasn't learned actual talking yet. So the only answer is to give him a few quiet days, run him again, and see if there's a repeat. The vet, who seemed like a nice old man with a genuine sense of care, said he thought it would probably be a one-off.
Phil Kirby looked pretty miserable as he left. I suspect we all looked pretty miserable. But, by and large, his team remain in very decent form and Kiwayu looks a really good value bet today to get the yard back on the winning track at around the 8/1 mark.
Kirby is considering a tilt at Haydock's Old Borough Cup he won with Platinum 12 months ago for this horse, but would quite like to see him come back to form first.
Having shaped with considerable promise when still thought in need of the run first time out this season at York, he didn't fare quite so well back at the track next time, but that was a hotter race in which the winner controlled things fairly effectively from the front and Kiwayu was unable to challenge from off the pace.
Down in grade, with the services of Phil Makin retained, and with habitual frontrunners Tinseltown and Special Fighter in the line-up to ensure a decent gallop, I think he's backable.
Open a new Sky Bet account now for a free matched bet up to £30!