Betting heartache equals toothache
Many have tried, but nobody has succeeded in taking his crown. The inimitable Cheeky Punt takes you through his weekly betting lows and highs with the original punting blog.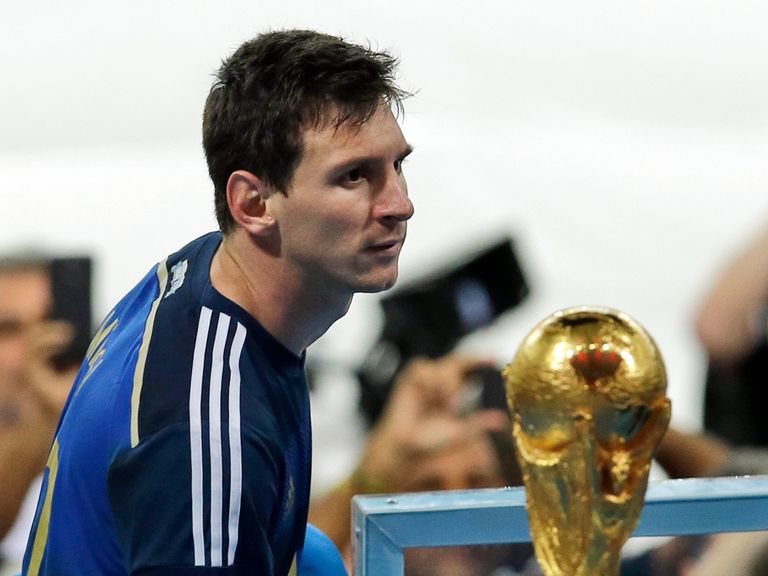 So I'm tuning into Tuesday's first World Cup semi-final between Brazil and Germany and unlike the majority of the pundits who are predicting a tight, cagey affair, I fancy a few goals. I fancy a few goals so much that I steam into 'over 2.5 goals' at 6/4 with Sky Bet.
I had a feeling the match might be memorable but I had no idea that it would end up being one of the most iconic results in World Cup history. Brazil 1 Germany 7.
Where do you start? Seriously.
It was one of the most jaw-dropping 'performances' from Brazil I have ever seen. I mean I thought it was Neymar who was almost paralysed, not Brazil's entire back line.
Marcelo was playing as a left winger throughout. Not just any old left winger though. A left winger whose head had well and truly gone. Dante was more to be pitied than blamed and David Luiz was just charging about like that kid in the playground with behavioural problems who has lost his rag during a dinner-time kickabout on a Friday.
I thought Alan Hansen was going to spontaneously combust in the BBC studio at half-time.
It was just mental. Obviously I was buzzing due to my bet landing after 25 minutes but it was embarrassing for lovers of 'The Beautiful Game'.
In fact it was surely the worst Brazilian semi since before Pele found out about those erectile dysfunction tablets.
---
I went to bed late on Tuesday night and my jaw was hurting a bit. I just thought it was the adrenalin rush of finally getting an odds-against winner up but I woke on Wednesday morning in absolute agony with my wisdom tooth.
The pain was off the scale and the way my right cheek/jaw had swollen up you'd have thought I'd just done a heavy spar with Tyson Fury.
Now a truly destructive punter must get his priorities right. I knew any sort of dental work would have set me back the business end of £80. But I also knew the Argies were 6/4 to beat Holland in their World Cup semi-final that evening. I was left with a dilemma.
Did I spend my money on the necessary dental work? Or stick the lot on Leo Messi's mob and should they win bask in the knowledge I could not only pay the dentist but also have money left over for 12 cans, a Domino's pizza and treat the Clio to half a tank of petrol?
It was a no-brainer. Alas, the second World Cup semi-final was a snooze-fest. Argentina won but it took a penalty-shoot out to get over the line meaning I spent the rest of the night downing ibuprofen and paracetamol while cursing the negative tactics of Alejandro Sabella.
Speaking of teeth, what prize does the dentist of the year get? A little plaque.
---
The only game in town on Sunday was the World Cup final. Over a billion people worldwide were set to tune in to see who would win the 18-carat solid gold prize being contested by Germany and Argentina.
It had been a tournament to savour despite the England team being home before the postcards. Goals, drama, Lee Dixon's safari shorts. You name it. This World Cup had it. In spades.
For the record, yours truly backed Argentina at 5/2 in the final. Why did I back Argentina? The reasons were two-fold:
1. They are not Germany. 2. Argentines do not send their wives down before breakfast to put towels on all the sun loungers.
They gave it a good go but alas the Argies ultimately could not compete with ruthless German efficiency. If Leo Messi, the world's greatest, scores just after half-time when clean through then then my bet is in business but 'La Pulga' put it just past the post and that just about summed up the World Cup for me from a betting standpoint.
In fact I can only liken Brazil 2014 to my own bedroom prowess. Spectacular in the early stages after a lot of talk beforehand, but ultimately fizzling out in a disappointing and sweaty fashion.
Cheeky's Punt of the Week: Adam Scott to win The Open at 18/1 (BetVictor).