On the Hunt for value
Ben Coley searches for value in the third-place play-off at the World Cup as Brazil take on the Netherlands.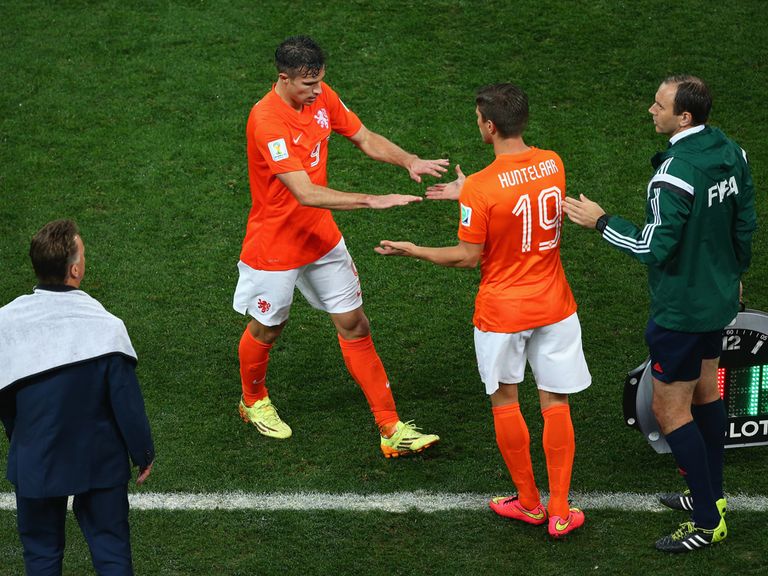 Brazil v Netherlands (third-place play-off, Brasilia, Saturday 2100 BST)
The game that nobody wants to play.
Brazil, tortured and humiliated by Germany, want to forget all about that sorry night in Belo Horizonte not by playing more football, but by withdrawing from it for as long as the calendar allows.
The Netherlands lost nothing in their own semi-final defeat, except for the most painful thing to lose - a place in the World Cup final. Third place, should it be achieved, will offer little in the way of consolation and the feeling will remain 'what might have been'.
Personally, this alone is enough to make the decision on whether to place a bet on the outcome of this game an easy one. The hardest losing wagers to accept are those from which we don't feel we've had a run for our money, and any bet struck in advance of kick-off brings that scenario firmly into the reckoning.
It's highly likely that one of these teams will hold an edge over the other in terms of preparation and therefore intensity. It's just not possible for me to know which and even an educated guess won't do. Yes, I could argue that Brazil will be eager to restore pride but it's equally possible to suggest that the life and soul was sucked out of this substandard national team on Tuesday night and that the Dutch will be ready to capitalise.
History doesn't do much to help clear up the dynamics of this game but it shouldn't be considered a surprise that no side has finished third in the World Cup more times than Germany. It may be somewhat stereotypical, but their national teams have tended to be ruthless and professional and that reveals itself in almost all of their work.
But can we call either of these sides that? Certainly not the hosts, so perhaps then we're led to the Netherlands, who also happen to be underdogs for this fixture as money inexplicably comes for beleaguered Brazil.
If forced to provide a token selection, then, it would be the Dutch. Yes, Brazil have had an extra day to prepare and haven't spent as much time on the pitch as their opponents, but they're without their best player and credit to them if they can regather and actually assert some sort of quality in this game.
One thing that does tie previous third-place matches together is the flow of goals. The last time both teams to score would've been a losing bet was at USA '94, when Thomas Brolin led Sweden to a 4-0 thumping of Bulgaria, with Germany's 3-2 victory over Uruguay four years ago pretty typical of what we've come to expect.
As well as being the most recent one-sided play-off, that Sweden v Bulgaria game was at the time the first in which one of the sides failed to score since Poland edged out none other than Brazil in 1974, which itself is the last game in which under 2.5 goals - were they betting on it back then - paid out.
So, 1/2 about both teams to score all of a sudden looks better than it would usually and for those who don't mind getting stuck in at that sort of price it's a very likely winner. After all, what's to be gained by prioritising from back to front in this fixture?
At 8/13, over 2.5 goals is even more tempting while if you want to nudge the total goals price to odds-against, the option is there to take 6/4 about four or more. All are reasonable, but the layers are pretty much onto it and any bet placed here is done knowing there's no great edge being secured.
Try as I might to hide it, my personal ambivalence towards this fixture has probably revealed itself by now but I do have a selection - Klaas-Jan Huntelaar to score two or more goals at 16/1 with Betfair Sportsbook.
At 30 years of age and as a player who has never been able to firmly hold down a place in the national side's starting line-up, it strikes me as highly likely that this is Huntelaar's last World Cup.
It seems even more likely that a player who Louis van Gaal considers the best in the business at taking opportunities when they arrive will be rewarded for both his patience and his off-the-bench impact with a starting berth here, presumably at the expense of a heavy-legged Robin van Persie.
Given that Brazil's defensive failings have been made very clear by Germany and others before them, it seems reasonable to assume there will be opportunities for the Dutch and providing Arjen Robben is willing to sacrifice his own personal milestones by choosing the right option at the right time, the supply chain looks a reliable one.
Huntelaar has scored a brace for his country on several occasions in the past and while Brazil are neither San Marino nor Finland, you wouldn't have known it against Germany. Thiago Silva's return may be less significant than many will make it and my overriding feeling on this game is that the wise choice is to speculate with something Dutch.
Good luck.
Verdict: Brazil 2 Netherlands 3
Opta facts:
Brazil have conceded the most goals in the current World Cup campaign (11). The last time they conceded 11 was in 1938 and they've never conceded more than 11.
Ten of the Netherlands' 12 goals in this tournament have come after half-time; the last four have come after the 75th minute.
This will be Brazil's fourth appearance in the third place game, but their first since 1978. They have won two and lost one of their three previous appearances in it.
Only Karim Benzema (15) has had more shots on target than Robin van Persie (10) in this World Cup; but the Dutchman is yet to score in the knockout stages.
Posted at 1625 BST on 10/07/2014.