Cheeky's tour de force
Many have tried, but nobody has succeeded in taking his crown. The inimitable Cheeky Punt takes you through his weekly betting lows and highs with the original punting blog.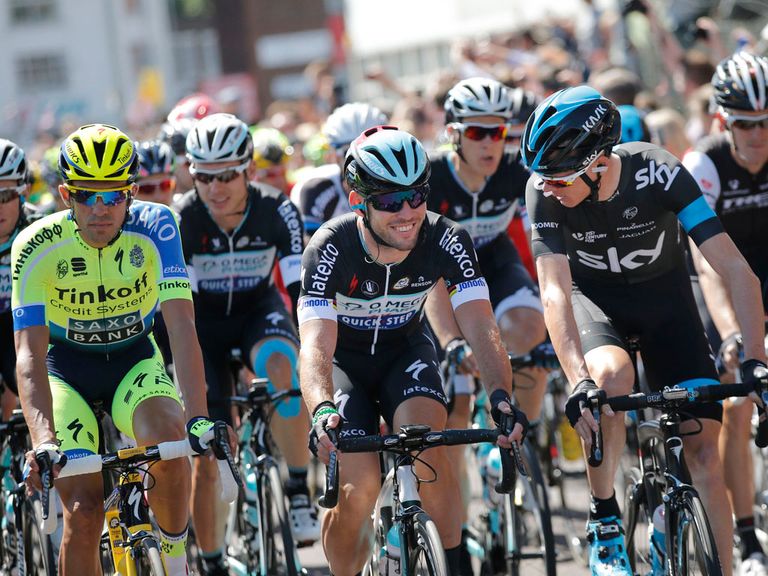 Last Tuesday?
Nightmare.
I'm sure I wasn't the only one to back both Argentina and Belgium to win in 90 minutes at the World Cup. I'm pretty sure though I probably was the only one who ended the evening slapping myself across the face and vowing never to watch Poirot again.
The Argies huffed and puffed against Switzerland but could not find a way through in 90 minutes but eventually got it done in extra-time courtesy of an Angel Di Maria goal.
Belgium where by far the better side against USA and on another night might have won 3-0 but some wasteful finishing meant they too drew a blank over 90 minutes. Sure enough after just a few minutes of extra time Kevin De Bruyne popped up to give them a precious lead and they eventually won 2-1.
It's a weird old experience watching a team you have backed in a cup competition in 90 minutes go on and win in extra-time. I can liken it only to being in a relationship with a girl that fizzles out. There is a bit of name calling and then you hear that she has won £50,000 on a scratch card. That's precisely the sensation I felt watching the Belgians celebrating their 'win' on Tuesday night.
---
On Saturday of course the Tour de France rolled into Yorkshire (for the record I have backed Alberto Contador at 2s) and the excitement 'oop north' was tangible. The event started in Leeds and those who read this blog regularly will know I spent several years in the Yorkshire city. I therefore contacted event organisers several months ago asking whether they would consider taking the Tour on an alternative route.
For instance I suggested they go past The Skyrack pub and try and take in the majesty of the middle-aged white bloke with hair like Jarzinho who drinks in there. This absolute rascal used to think he was Paul Newman rinsing us students of our loans despite leisurely quaffing 18 pints a day and suffering from some mild form of Tourette's.
Or perhaps they might cycle past the home of the big bouncer from the old Majestic Nightclub and shove some dog dirt through his letter box in a protest for the time he threw me down some concrete steps and fractured my elbow in the late 1990s, just because I was doing one-handed press ups and defying his orders to "get your glasses off please".
I also told organisers that The Three Legs boozer in town is culturally significant given it is the first (and so far only) public house where I have actually managed to soil myself during a drinking session. Alas I never received a reply back from Tour officials who obviously decided the route from Leeds to Harrogate was sufficient on Day One. Their loss.
---
After a 20-hour session on the pots and pans the day before I was dog rough on Sunday morning and struggling to even read a paper. I awoke to a massive dose of memory loss and a side order of dreads. Thank you booze.
Indeed the thought of trying to make it to a betting shop while feeling so weak and fragile was just too much and besides I had told 'er indoors that I was having "a break" from the punting (a pointless lie in a lifetime of pointless lies).
Thank the Good Lord then for gambling apps. Quick. Discreet. Clinical.
Without even leaving the confines of the scratcher I soon had £60 on Lewis Hamilton to win the British GP (9/4) and Novak Djokovic to win the Wimbledon final (4/7). I'll level with you I'm not a big Formula One fan so 'er indoors was double suspicious when I put it on the TV and began showing the race so much interest. "Have you had a bet?" she asked. "Absolutely not," I countered, "I just love watching fast cars."
The race was actually pretty decent with Hamilton making light of a starting position of sixth to move into second in next to no time. However fellow Mercedes driver Nico Rosberg looked to have the race at his mercy until a gearbox failure forced him into retirement. I began whooping and dancing in the front room as Rosberg limped out of the race and the hangover mist began to clear.
"You've definitely had a bet," 'er indoors said as she ran into the room to see what the commotion was. I still persisted with my pointless charade. "Er, no, I just don't like Rosberg. He had a go at me on twitter a while back," I lied. "Ain't Karma a bitch eh babe?"
Happily Djokovic outlasted Roger Federer over five gruelling sets in one of the great Wimbledon finals at SW19 meaning I finished first on the betting podium with bet365 for the first time in what seemed like an age. How do you like them apples Ray Winstone?
Cheeky's Punt of the Week: Argentina to beat Holland at 29/20 (bet365/Bet Victor)