Over and cash out
Many have tried, but nobody has succeeded in taking his crown. The inimitable Cheeky Punt takes you through his weekly betting lows and highs with the original punting blog.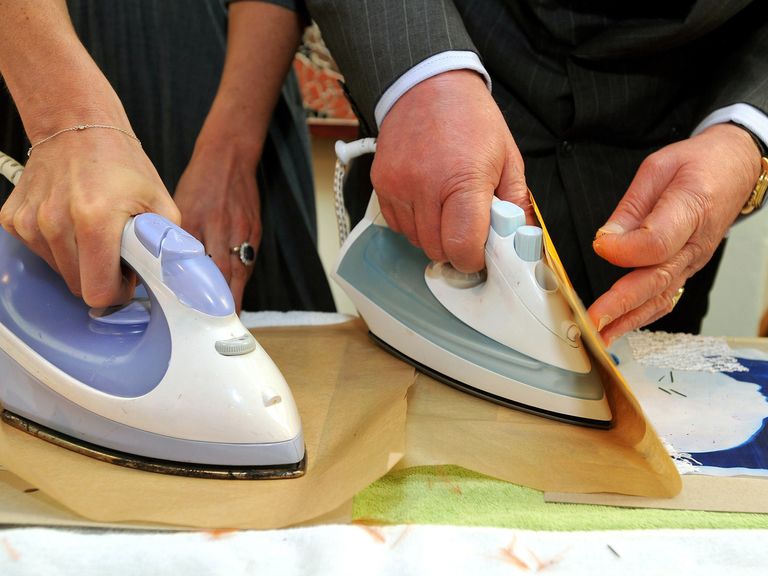 Wimbledon began last Monday despite myself I was like a kid on Christmas Eve. Wall-to-wall BBC coverage of 'The Championships' is usually the highpoint of the summer and this year I was hoping it would prove a welcome distraction from my World Cup travails. Some hope.
Once upon a time I had myself down as something of a tennis doyen. A 'Dan Maskell with demons' if you will. But it is as plain as a pikestaff that I have no clue about the game anymore.
On Monday I got a 4/9 shot beat in the shape of Fernando Verdasco. On Tuesday rising star Dominic Thiem, a 4/11 chance, lost to world number 236 Luke Saville.
On Wednesday I had a five-fold that was undone at the first hurdle by 2/7 shot Ernests Gulbis. On Friday up stepped Tomas Berdych, who was beaten in straight sets as a 4/9 jolly against Marin Cilic.
That match was completed in virtual darkness with 'Berdy' moaning constantly about his inability to see the lines. Never mind the lines Tomas, what about my inability to pay the gas or water bills this quarter due to your brainless effort against the big Croat? Idiot.
---
I won't lie and say it wasn't stressful watching an already eliminated England toil in the Belo Horizonte heat against Central American minnows Costa Rica last Thursday. It almost certainly was and that stress was compounded by the fact I had 50 sovs on England HT/FT at 13/8.
However watching the game round my mam and dad's took 'stressful' to a whole new level. My mam admittedly hasn't got a clue about football so when the Luis Suarez biting storm broke on twitter I immediately switched channels to catch the end of Italy v Uruguay.
I explained that 'El Pistolero' had form for this sort of behaviour so my mam tried to get involved. When the camera panned to an Italian in the stand crying at the final whistle my mam piped up "Is that him?" (It wouldn't have been so bad but the bloke was wearing a red, white and green clown wig at the time).
Then the old boy, who reckons he is something of a football sage on the quiet, trumped his own wife. Now I don't know whether it was the heat or his advancing years but it's clear his head has well and truly gone after the following conversation, which for entertainment purposes I will repeat verbatim:
Dad: I'll tell you who will win it son, Denmark. They have looked superb.
Me: Denmark haven't qualified Dad
Dad: Yes they have. They beat Spain. The Dutch
Me: Bye then.
---
Do you want to hear the world's dirtiest, most outrageous and despicable phrase? It doesn't begin with 'F' or 'C'. Well actually it does begin with 'C' as the phrase is 'cash out'. Let me explain.
I had an absolute bundle on Asamoah Gyan finishing the tournament as Ghana's top scorer at 7/2 and also included him in a 'team top scorer' roll up with Lionel Messi at 6/4 and Karim Benzema at 9/4 for Argentina and France respectively.
He had several chances against USA as the Black Stars lost 2-1 in their opening game and despite Messi and Benzema filling their boots in the group stages I got all twitchy and cashed out my £60 treble that was paying over £2100 before Ghana's last game with Gyan stuck on one goal (with Andre Ayew having scored two).
My thinking was he wouldn't have the minerals to score against Portugal and I didn't have the stomach for another loser.
I also cashed out a £100 single on Gyan at 7/2 yet lost the money from both within hours betting in-play at SW19.
So what happened next? You know don't you? Gyan scored a bullet head against the Portuguese meaning he finished joint top scorer for his side and meaning I would in fact have been paid out (minus a deduction) as long as Leo and Karim did their bit.
I was truly gutted, but if history has taught us anything it's to never trust people with dodgy hair. Rasputin. Adolf Hitler. Pat Sharpe. You catch my drift. I should have known as soon as I clocked eyes on Gyan with his shaved Barnet (complete with shirt number woven into it) that he'd be trouble this summer.
I was sitting on well over two bags but ended up cashing out for coppers (and subsequently lost those coppers on the tennis). So folks, cashing out now goes into the Cheeky Punt 'tried it once, never again' drawer, along with Paris, iced tea and ironing.
Cheeky's Punt of the Week: Belgium to beat USA at 21/20 (Hills)