Mal Boyle's Placepot picks
Our Placepot expert Mal Boyle reveals his selections and analysis for Fridday's meeting at Kempton Park.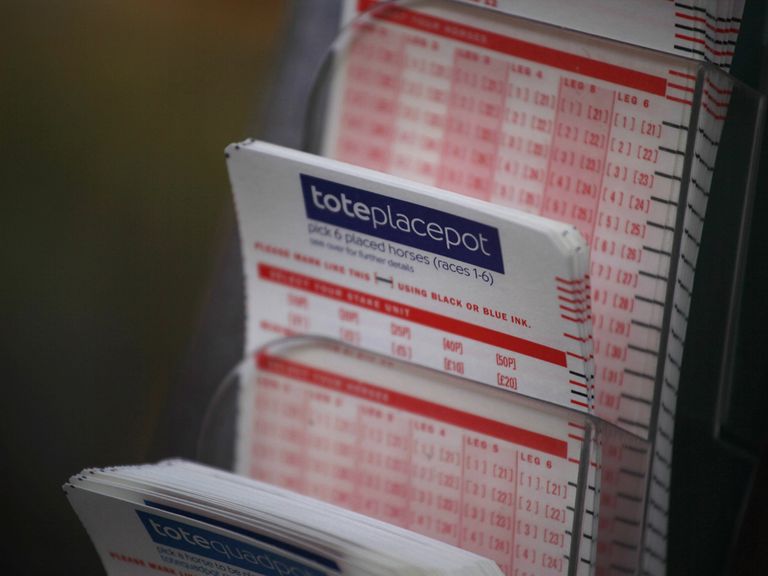 KEMPTON – FEBRUARY 12
Kempton Selections
Race 1 (1.05pm): 9 (Flashman), 1 (Cotswold Road) & 15 (Epsom Flyer)
Race 2 (1.35pm): 1 (Label Des Obeaux) & 13 (What's The Scoop)
Race 3 (2.05pm): 8 (Devil To Pay), 3 (Always On The Run) & 5 (Exmoor Mist)
Race 4 (2.40pm): 2 (Zanstra), 3 (Albert D'Oilvate) & 5 (Oh So Fruity)
Race 5 (3.15pm): 1 (God's Own), 4 (Josses Hill) & 3 (Aso)
Race 6 (3.50pm): 2 (Ned Stark) & 12 (Silvergrove)
Last year's corresponding toteplacepot dividend:
2015: 129.20 (6 favourites: 1 winner--4 placed--1 unplaced)
1.05 Five of the seven winners to date have carried a minimum burden of 11-2 whereby FLASHMAN, COTSWOLD ROAD and GAELIC MYTH are offered chances in a weak opening contest, especially by Kempton standards. If the weight trend goes base over apex this time around, EPSOM FLYER might prove to be the joker in the pack.
Favourite factor: All five favourites had finished out of the frame since the inaugural (15/8) market leader obliged in 2008 before the 2013 7/2 market leader scraped home by the minimum margin. The last two favourites have finished second and third when securing Placepot places.
Kempton record of course winners in the opening event:
1/3--Thundering Home
1.35 Six-year-olds have won four of the seven renewals and this year's six representatives should best be represented by the likes of WHAT'S THE SCOOP, BALLYHENRY and ATIRELARIGO. If six-year-olds fail to gain the day, the culprit could prove to be LABEL DES OBEAUX, with Denis O'Regan teaming up with Alan King again after my second successive nap won at Huntingdon on Thursday for the 'team'.
Favourite factor: Five of the seven favourites have secured toteplacepot positions, statistics which include one (5/4) winner.
Kempton record of course winners in the second race:
No qualifiers.
2.05 Alan King saddled his eleventh winner during the last fortnight at a strike rate bordering on 30% on Thursday. Alan has offered the green light to DEVIL TO PAY here, the ten-year-old potentially offering a half decent each way/toteplacepot option compared to more obvious winners in the field like ALWAYS ON THE RUN and Tom George's hat trick seeker EXMOOR MIST.
Favourite factor: This is new race on the Kempton card.
Kempton record of course winners in the third event:
No qualifiers.
2.40 The last six winners have carried a minimum burden of 11 stones and ZANSTRA does not look duly over burdened having gone up six pounds for a six length win at Huntingdon under yielding conditions last time out. Alternative options include OH SO FUITY and OLIVATE D'OLIVATE from the 'superior' sector of the handicap, whilst there will be worse outsiders on the card than MALIBU ROCK I'll wager.
Favourite factor: Two of the last six market leaders have obliged (the only favourites to win thus far), whilst six of the nine 'jollies' have reached the frame from a toteplacepot perspective.
Kempton record of course winners in the fourth race:
No qualifiers
3.15 Nicky Henderson had won with the last three runners he had saddled in this event, before JOSSES HILL was beaten at odds of 1/2 in this Graduation Chase 12 months ago. Nico de Boinville might be forgiven for waking up in a cold sweat on Thursday night because JOSSESS HILL is not the most natural of fencers, one of the most understated terms I will use for many a day. That said, his main rival GOD'S OWN had failed to win in six subsequent contests since gaining his finest hour in last season's Haldon Gold Cup at Exeter when defeating the likes of Cue Card, Somersby and Hinterland. I have this feeling that bookmakers will be keen to take both horses on and similarly, I might land up adding the other two entries to my Placepot permutation in the hope that a 'result' comes my way. 'Potters' have a habit of remaining loyal to one time big winners whereby there will be plenty of value to be had in our favourite wager by including the other pair.
Favourite factor: Three favourites have won, though the other four market leaders to date have missed out on toteplacepot positions.
Kempton record of course winners in the fifth contest:
1/4--God's Own
3.50 Nine-year-olds lead the eight-year-olds 4-3 in the 'lucky last', with older raider KILBREE KID potentially offering each way/toteplacepot value ahead of eight-year-olds NED STARK AND SILVERGROVE. This trio should certainly land the Placepot dividend for us if were live going into the last leg of our favourite wager.
Favourite factor: We still await the first successful favourite following seven renewals, whilst three of the eight market leaders have finished in the frame.
Kempton record of course winners in the toteplacepot finale:
1/5--Shuil Royale
1/1--Tinker Time
All references to placed horses on these pages are based on an exact science regarding general place terms offered by bookmakers and totepool.com
** = joint favourite; *** = co-favourite (where applicable).
Trainers with their relevant number of runners on the Kempton card on Friday
9--Nicky Henderson
6--Alan King
4--Tom George
4--Chris Gordon
4--Pat Phelan
4--Ali Strong
4--Colin Tizzard
3--Vic Dartnall
3--Zoe Davidson
3--Harry Fry
3--Jonjo O'Neill
3--Oliver Sherwood
2--Kim Bailey
2--David Bridgwater
2--Bob Buckler
2--Rebecca Curtis
2--Nick Gifford
2--Gary Moore
2--Ben Pauling
2--Giles Smyly
2--Robert Walford
2--Nick Williams
1--Jim Best
1--Sarah-Jane Davies
1--David Dennis
1--Robin Dickin
1--Philip Hobbs
1--Martin Keighley
1--Neil King
1--Charlie Longsdon
1--Michael Madgwick
1--Graeme McPherson
1--Nick Mitchell
1--Richard Mitchell
1--Neil Mulholland
1--John O'Neill
1--David Pipe
1--Helen Rees
1--Lydia Richards
1--Jose Santos
1--Michael Scudamore
1--Fiona Shaw
1--Dan Skelton
1--Sam Sly
1--Suzi Smith
1--Jamie Snowden
1--Tim Vaughan
1--Lucy Wadham
1--Ian Williams
1--Noel Williams
1--Venetia Williams
100 declared runners
2016 average toteplacepot returns thus far (119 meetings):
1 race with at least one favourite in the frame: £612.64 (6 occasions)
2 races with at least one favourite in the frame: £1,229.48 (6 occasions)
3 races with at least one favourite in the frame: £684.74 (32 occasions)
4 races with at least one favourite in the frame: £161.75 (39 occasions)
5 races with at least one favourite in the frame: £69.30 (30 occasions)
6 races with at least one favourite in the frame: £16.22 (6 occasions)
All-weather venues:
Total A/W meetings (£264.93 - 61 meetings - Average Placepot dividends)
Chelmsford (£128.49--12 meetings)
Kempton (£449.17--9 meetings)
Lingfield (£90.83--15 meetings)
Southwell (£467.53--13 meetings)
Wolverhampton (£252.76--12 meetings)
National Hunt venues:
Total NH meetings (£437.72 - 58 meetings - Average Placepot dividends)
Ascot (£69.10--1 meeting)
Ayr (£135.30--2 meetings)
Carlisle (£670.40--1 meeting)
Catterick (£71.62--4 meetings)
Cheltenham (£522.90--2 meetings)
Chepstow (£991.25--2 meetings)
Doncaster (£226.40--3 meetings)
Exeter (£36.80--1 meeting)
Fakenham (£83.07--3 meetings)
Haydock (£22.40--1 meeting)
Huntingdon (£90.20--3 meetings)
Kempton (£161.25--2 meetings)
Leicester (£129.00--2 meetings)
Ludlow (£203.67--3 meetings)
Market Rasen (£883.15--2 meetings)
Musselburgh (£592.22--5 meetings)
Newcastle (£232.90--1 meeting)
Plumpton (£1,473.37--3 meetings)
Sandown (£593.55--2 meetings)
Sedgefield (£86.90--1 meeting)
Taunton (£62.37--3 meetings)
Towcester (£112.75--2 meetings)
Uttoxeter (£5,524.10--1 meeting)
Warwick (£267.85--2 meetings)
Wetherby (£399.97--3 meetings)
Wincanton (£124.30--2 meetings)
The average toteplacepot dividend in 2016 stands at £348.26 (119 meetings) up to and including Wednesday February 10