Mal Boyle's Placepot picks
Our Placepot expert Mal Boyle reveals his analysis for Friday afternoon's meeting at Sandown Park.
Sandown. Click here to bet.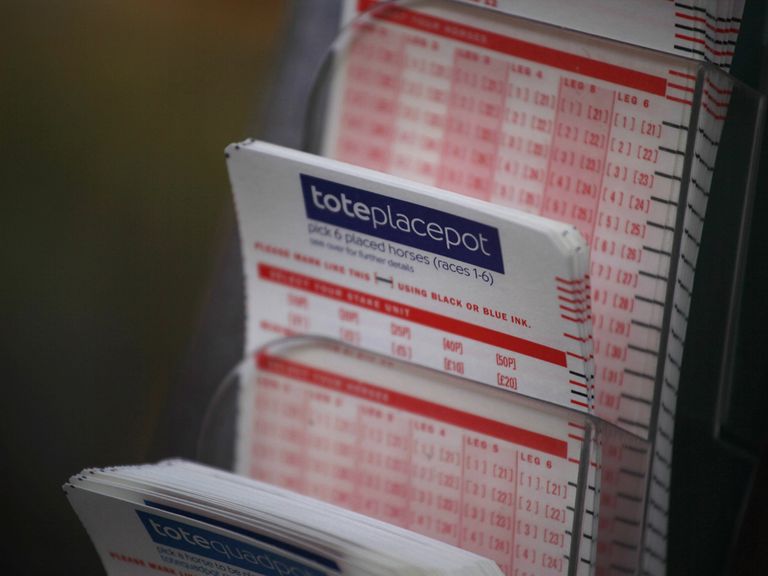 Each day Malcolm Boyle, the author of How To Win at the Tote Placepot and a former odds compiler, will give his unique analysis of racing's most popular pool bet.
He'll post his overnight Placepot analysis here around 1700 GMT each day with final selections published at approximately 1000 GMT on race day.
Sign up for our free video form service!

SANDOWN – MARCH 6

Last year's corresponding toteplacepot dividend:

2014: £165.50 (6 favourites: 1 winner--2 placed- 3 unplaced)

2.20 Seven-year-olds have won four of the last eight renewals, with vintage representatives at 2/1 to extend the trend before the form book is consulted in the opening contest. All three horses boast toteplacepot claims, listed in order of preference as BENEFIQUE ROYALE, GOLDIE HORN and EXPERIMENTALIST in this race for amateur riders. SMART CATCH is the danger to the seven-year-olds on this occasion..

Favourite factor: Three clear market leaders have scored alongside two joint favourites via 16 renewals. 13 of the 18 jollies have reached the frame (exact science).

2.50 Nicky Henderson has saddled five of the last 10 winners and the Seven Barrows licence holder has declared MISTER CHAIRMAN on this occasion. Five-year-olds have won five of the last nine contests and regular readers won't be surprised to read that Paul Nicholls (SIRABAD) is alive to the stats! SEVEN NATION ARMY will probably be difficult to kick out of the frame (without winning) again.

Favourite factor: Three favourites have won via 10 renewals during the last decade. The 10 gold medallists scored at a top price of 7/1, whilst nine of the market leaders secured toteplacepot positions.

3.25 Paul Nicholls has won four of the last 10 renewals having secured a hat trick between 2005 and 2007 (all favourites), with Paul saddling just three losers in the interim period. Paul has declared HOWLONGISAFOOT (and Merrion Square) this time around, the recent Taunton soft ground winner having secured gold and silver medals via his two chasing assignments thus far. MERRION SQAURE won this event two years ago and along with BALLYALLIA, will ensure that HOWLONGISAFOOT does not have things all his own way.

Favourite factor: Favourites have won six of the last 12 renewals, though just five of the other 12 favourites have additionally secured toteplacepot positions during the last 16 years.

4.00 11 of the 14 winners in recent years have carried weights of 11-2 or more, whilst six-year-olds have won five of the last seven renewals. Berkeley Baron was one of two 'qualifiers' last year when scoring for us at 10/1 but can you believe it that no vintage raiders line up this time around? I despair of trainers at times when trends are obviously offering pointers but upwards on ward in positive mode by suggesting that LESSONS IN MILAN, USTICA and MOLLY'S A DIVA should snare toteplacepot positions between them.

Favourite factor: Two clear market leaders (alongside two joint favourites) have won during the study period, whilst eight of the 17 jollies have finished in the frame.

4.35 10 of the 12 winners to date have carried weights ranging between 10-11 and 11-9, as have 20 of the 29 horses that have secured toteplacepot positions. Six-year-olds have won four of the last eight contests and I have left this stat in the mix even though no vintage representatives are in the line up this time around. GREYWELL BOY has an obvious chance of completing his hat trick in the race, connections probably having most to fear from PEARLS LEGEND and MORGAN'S BAY.

Favourite factor: Only five of the 14 favourites have claimed toteplacepot positions to date, statistics which include four winners.

5.10 Some of the top yards stay on to the bitter end of the card which might bring about a great end to the meeting with DOLORES DELIGHT (Nick Williams) and QUIET CANDID (Nicky Henderson) possibly fighting out the finish. Add Harry Fry's DESERT QUEEN into the mix and we have a contest which could determine a really decent toteplacepot dividend.

'favourite factor': The toteplacepot finale is a new race on the Sandown card.

** = joint favourite; *** = co-favourite (where applicable).

Trainers with their relevant number of runners on the Sandown card on Friday

3--Nicky Henderson
3--Charlie Mann
3--Paul Nicholls
3--Nick Williams
2--Jim Best
2--Tony Carroll
2--Tom George
2--Miss Rose Grissell
2--Paul Henderson
2--Emma Lavelle
2--Anthony Middleton
2--Jonjo O'Neill
2--Suzy Smith
2--Nigel Twiston-Davies
1--David Arbuthnot
1--Kim Bailey
1--Zoe Davison
1--Stuart Edmunds
1--Harry Fry
1--Chris Gordon
1--Sarah Humphrey
1--Alan Jones
1--Alan King
1--Miss Sophie Lacey
1--Charlie Longsdon
1--Phil Middleton
1--Laura Mongan
1--Seamus Mullins
1--Helen Nelmes
1--David Pipe
1--J D Sole
1--Dan Skelton
1--John Spearing
1--Tim Vaughan
1--Lucy Wadham
1--Sarah Wall
1--Ian Williams
1--Mrs Kayley Woollacott
1--Richard Woollacott 57 declared runners

2014 average toteplacepot returns thus far (202 meetings):
1 race with at least one favourite in the frame: £847.71 (6)
2 races with at least one favourite in the frame: £291.93 (15)
3 races with at least one favourite in the frame: £344.42 (52)
4 races with at least one favourite in the frame: £162.75 (70)
5 races with at least one favourite in the frame: £66.53 (48)
6 races with at least one favourite in the frame: £20.14 (11)

All references to placed horses on these pages are based on an exact science regarding general place terms offered by bookmakers and totepool.com

All-weather venues:
Total A/W meetings (£256.11--83 meetings)
Chelmsford (£609.33--9 meetings)

Kempton (£131.07--11 meetings) Lingfield (£155.28--24 meetings)
Southwell (£403.95--15 meetings)
Wolverhampton (£190.19--24 meetings)

National Hunt venues:
Total NH meetings (£162.84--119 meetings)
Ascot (£200.90--2 meetings)
Ayr (£183.62--5 meetings)
Bangor (£82.37--3 meetings)
Carlisle (£151.20--1 meeting)
Catterick (£95.21--6 meetings)
Cheltenham (£76.15--2 meetings)
Chepstow (£56.53--3 meetings)
Doncaster (£161.87--6 meetings)
Exeter (£180.07--5 meetings)
Fakenham (£64.88--5 meetings)
Ffos Las (£131.52--4 meetings)
Fontwell (£17.85--2 meetings)
Haydock (£621.75--2 meetings)
Huntingdon (£134.98--4 meetings)
Kelso (£87.60--3 meetings)
Kempton (£127.06--3 meetings)
Leicester (£81.40--4 meetings)
Lingfield (£85.65--2 meetings)
Ludlow (£196.54--5 meetings)
Market Rasen (£399.45--2 meetings)
Musselburgh (£98.40--6 meetings)
Newbury (£232.02--4 meetings)
Newcastle (£101.22--5 meetings)
Plumpton (£323.64--5 meetings)
Sandown (£349.20--3 meetings)
Sedgefield (£70.35--4 meetings)
Southwell (£42.55--2 meetings)
Taunton (£357.02--6 meetings)
Towcester (£6.20--1 meeting)
Uttoxeter (£1,068.45--2 meetings)
Warwick (£262.17--3 meetings)
Wetherby (£94.03--4 meetings)
Wincanton (£105.64--5 meetings)

The average toteplacepot dividend in 2014 stands at £208.73 (202 meetings) up to and including Wednesday March 4