Mal Boyle's Placepot picks
Our Placepot expert Mal Boyle reveals his selections for this afternoon's meeting at Catterick.
Catterick. Click here to bet.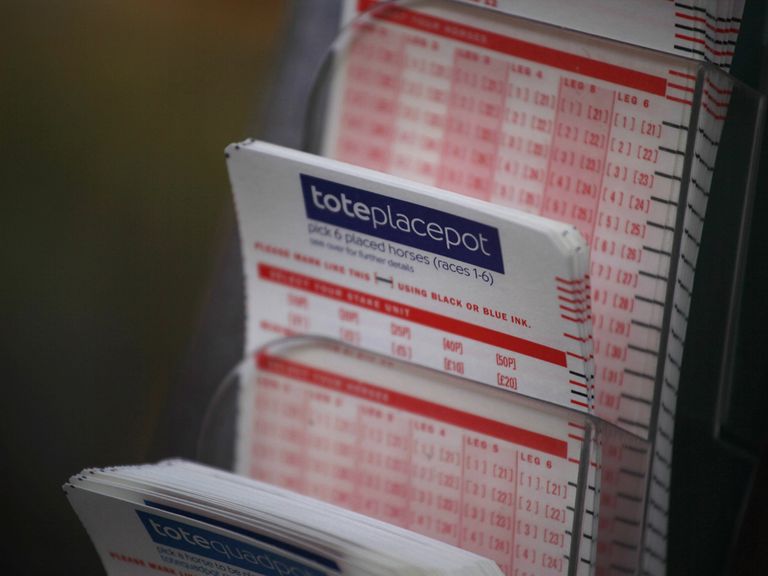 Each day Malcolm Boyle, the author of How To Win at the Tote Placepot and a former odds compiler, will give his unique analysis of racing's most popular pool bet.
He'll post his overnight Placepot analysis here around 1700 GMT each day with final selections published at approximately 1000 GMT on race day.
Sign up for our free video form service!
CATTERICK – MARCH 4
Catterick Selections
Race 1 (2.10pm): 1 (Lord Navits) & 3 (It's A Mans World)
Race 2 (2.40pm): 3 (Silver Shuffle), 2 (Brunello) & 4 (Pistol Basc)
Race 3 (3.10pm): 1 (Allez Encore), 5 (Mollasses) & 2 (Debdebdeb)
Race 4 (3.40pm): 3 (Sendiym), 2 (Binowagh Bay) & 1 (Grand Vintage)
Race 5 (4.10pm): 3 (Henri De Boistron) & 1 (Cousin Guillaume)
Race 6 (4.40pm): 8 (Sportingfriendship), 3 (Cave Hunter) & 9 (Talkin Thomas)

Last year's corresponding toteplacepot dividend:

2014: £9.70 (7 favourites: 4 winners--2 placed--1 unplaced)

2.10 10 of the 11 winners of this opening event during the last decade have carried a maximum burden of 11-1. LORD NAVITS could therefore be eliminated at first glance but if the claimer can call on all seven pounds of his allowance, David Bridgwater's seven-year-old would carry just 16 additional ounces which brings the Golan gelding into the mix from my viewpoint. IT'S A MANS WORLD and ALL THE ACES are others to consider in a weak selling event for openers.

Favourite factor: The last 11 winners have scored at a top price of 5/1, statistics which include four successful favourites. Nine market leaders secured toteplacepot positions in the process.

2.40 Two course and distance winners line up in a 'short field' event which I guess will not be repeated next year as this is the inaugural contest which has failed to capture the imagination of owners and trainers. The two C/D winners are BRUNELLO and PISTOL BASC and the latter named raider is expected to figure prominently at the very least. Both horses will figure in my permutation in all probability, possibly joined by SILVER SHUFFLE. New readers might want to learn that the term 'short field' related to race contested by five,six and seven runners with only the first two horses home qualifying for each way/toteplacepot positions.

Favourite factor: This is a new race on the Catterick card.

3.10 I will not desert Kim Bailey who has now won with seven of his last 13 runners, albeit I sided with Kim's latest runner when napping the silver medlallist the other day. Kim saddles ALLEZ ENCORE who comes to the gig on a hat trick having won three of her last four races. DEBDEBDEDB and MOLLASSES are surely the only mares that could deny Kim's Turtle Island representative.

Favourite factor: Five of the six favourites have secured toteplacepot positions, statistics which include three successful market leaders.

3.40 Seven of the last nine winners have carried a minimum burden of 11-3, a fact which cuts the six strong field in half. Dianne Sayer's Rainbow Quest gelding SENDIYM is a winner of three of his last four races who hails from the 'superior' sector of the weights alongside the Irish raider BINOWAGH BAY and GRAND VINTAGE. The trio is listed in order of preference at the overnight stage./p>

Favourite factor: Only two favourites have prevailed during the last 11 years, six gold medallists having been returned in double figures ranging from 10/1 and 33/1. Six of the 11 market leaders claimed toteplacepot positions.

4.10 Joanne Foster is the only represented trainer who was involved in the first running of this event last year when she saddled the 14/1 (outsider of the field) runner up. PINDAR is the stable representative on this occasion and according to the trade press forecast, Joanne's eleven-year-old gelding will be the outsider of five this time around. A six time winner down the years, PINDAR is not entirely dismissed by yours truly, though more logical winners include COUSIN GUILLAUME and HENRI DE BOISTRON.

Favourite factor: One of the two 9/4 joint favourites secured a toteplacepot position in the inaugural contest last year by winning the race, though the other market leader finished well in arrears.

4.40 Unusually in Hunter Chase events, horses aged in single figures have won nine of the 10 renewals during the last decade, though there is a clue in the title of the race which provides the reason. This is a 'Novice' Hunter Chase which makes all the difference in the world whereby the trend should be extended via the likes of SPORTING FRIENDSHIP, CAVE HUNTER and beaten favourite SOLEIL D'AVRIL.

Favourite factor: Just two (15/8 & 11/4) market leaders has prevailed of late alongside gold medallists which were returned at 50/1-20/1-18/1-16/1.

** = joint favourite; *** = co-favourite (where applicable).

Trainers with their relevant number of runners on the Catterick card on Wednesday

4--Mick Easterby
3--Micky Hammond
3--Donald McCain
2--Andrew Crook
2--Tom George
2--Dianne Sayer
1--Kim Bailey
1--David Bridgwater
1--Neville Bycroft
1--Steven Croft
1--Keith Dalgleish
1--D J Dickenson
1--Miss Bianca Dunk
1--Mrs Sarah Eastwerby
1--Mrs Stephanie Easterby
1--Brian Ellison
1--Marjorie Fife
1--Joanne Foster
1--Chris Grant
1--Mrs Wendy Hamilton
1--Henry Hogarth
1--Iain Jardine
1--Barry Leavy
1--Noel C Kelly
1--Alan McCabe
1--Brain M McMahon
1--Rebecca Menzies
1--George Moore
1--Barry Murtagh
1--John O'Shea
1--Charles Pogson
1--Lynn Siddall
1--Kenneth Slack
1--Michael Smith
1--Alan Swinbank
1--Edwin Tuer
1--John Wade
1--Miss G Walton
1--Harry Whiittington 49 declared runners

2014 average toteplacepot returns thus far (196 meetings):
1 race with at least one favourite in the frame: £847.71 (6)
2 races with at least one favourite in the frame: £270.13 (14)
3 races with at least one favourite in the frame: £350.13 (51)
4 races with at least one favourite in the frame: £161.78 (68)
5 races with at least one favourite in the frame: £67.18 (46)
6 races with at least one favourite in the frame: £20.14 (11)

All references to placed horses on these pages are based on an exact science regarding general place terms offered by bookmakers and totepool.com

All-weather venues:
Total A/W meetings (£262.17--80 meetings)
Chelmsford (£609.33--9 meetings)

Kempton (£139.76--10 meetings) Lingfield (£159.47--23 meetings)
Southwell (£419.93--14 meetings)
Wolverhampton (£190.19--24 meetings)

National Hunt venues:
Total NH meetings (£159.63--116 meetings)
Ascot (£200.90--2 meetings)
Ayr (£183.62--5 meetings)
Bangor (£82.37--3 meetings)
Carlisle (£151.20--1 meeting)
Catterick (£71.99--5 meetings)
Cheltenham (£76.15--2 meetings)
Chepstow (£56.53--3 meetings)
Doncaster (£161.87--6 meetings)
Exeter (£75.82--4 meetings)
Fakenham (£64.88--5 meetings)
Ffos Las (£131.52--4 meetings)
Fontwell (£17.85--2 meetings)
Haydock (£621.75--2 meetings)
Huntingdon (£134.98--4 meetings)
Kelso (£87.60--3 meetings)
Kempton (£127.06--3 meetings)
Leicester (£81.40--4 meetings)
Lingfield (£85.65--2 meetings)
Ludlow (£196.54--5 meetings)
Market Rasen (£399.45--2 meetings)
Musselburgh (£98.40--6 meetings)
Newbury (£232.02--4 meetings)
Newcastle (£113.25--4 meetings)
Plumpton (£323.64--5 meetings)
Sandown (£349.20--3 meetings)
Sedgefield (£70.35--4 meetings)
Southwell (£42.55--2 meetings)
Taunton (£357.02--6 meetings)
Towcester (£6.20--1 meeting)
Uttoxeter (£1,068.45--2 meetings)
Warwick (£262.17--3 meetings)
Wetherby (£94.03--4 meetings)
Wincanton (£105.64--5 meetings)

The average toteplacepot dividend in 2014 stands at £209.28 (196 meetings) up to and including Monday March 2.