Mal Boyle's Placepot picks
Our Placepot expert Mal Boyle reveals his selections for Monday's card at Bath.
Bath. Click here to bet.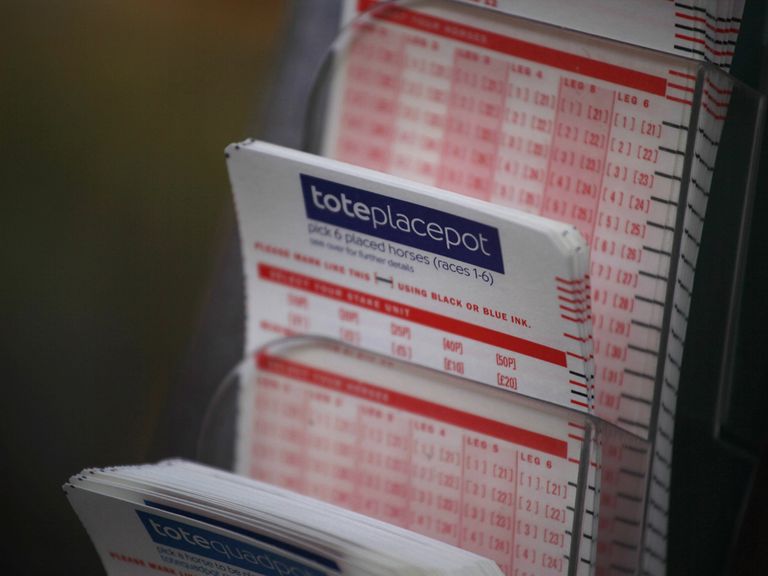 Each day Malcolm Boyle, the author of How To Win at the Tote Placepot and a former odds compiler, will give his unique analysis of racing's most popular pool bet.
He'll post his overnight Placepot analysis here around 1700 BST each day with final selections published at approximately 1000 BST on race day.
New Sky Bet customers: Free £50 matched bet!
BATH – MAY 4
Bath Selections
Race 1 (1.25pm): 2 (Ground Control), 1 (Capainthunderbolt) & 11 (Unlit)
Race 2 (1.55pm): 6 (Emily Davison), 9 (Lucky Clover) & 8 (See Vermont)
Race 3 (2.30pm): 6 (Harley Rebel) & 5 (Avenue Du Monde)
Race 4 (3.05pm): 4 (Elysian Fields), 1 (Royal Warranty) & 3 (Swan Lakes)
Race 5 (3.40pm): 4 (Sunny Future), 3 (Arty Campbell) & 6 (Filatore)
Race 6 (4.15pm): 6 (Lady Bayside) & 7 (Approaching)
Last year's corresponding toteplacepot dividend:
2014: £860.70 (7 favourites: 1 winner - 2 placed - 4 unplaced)
1.25 'Team Hannon' stats stand at 2/3 in the race to date and GROUND CONTROL has been offered the green light to represent the stable. This February foal appears to have been well placed by connections, suggesting that fellow newcomers CAPTAINTHUNDERBOLT and UNLIT are tohers to consider. Mick Channon's latter named raider represents the trainer that saddled one of the beaten 3/1 joint favourites (alongside Richard Hannon) twelve months ago.
Sign up for our free video form service!

'Favourite factor': Three of the five favourites (via four renewals) have secured toteplacepot positions, statistics which include two (11/10 & 2/1) winnerss.

1.55 The four winners to date have scored at 28/1-16/1-14/1-4/1 and depending on which way you look at the results to date, you could either deduce that the quartet of winners carried 8-12 or more or 9-4 or less! Six (of the nine) horses sit perched between the weight barriers with EMILY DAVISON marginally preferred to SEA VERMONT and LUCKY CLOVER. The latter names raider represents Malcolm Saunders who has saddled three of his last nine runners to winning effect.

'Favourite factor': Two of the four market leaders have secured toteplacepot positions thus far, though we still await the first successful favourite from a win perspective.

2.30 With Richard Hannon recording a ratio of 5/32 in his first full season as a trainer at Bath last year, the trainer will be delighted with his 2/3 stats at the track this year and in AVENUE DU MONDE, Richard has a chance of keeping the momentum going at my local track. Connections of Richard's beaten favourite will probably have most to fear from the likes of fellow B/F PINK RIBBON and Neil Mulholland's raider HARLEY REBEL. Dual license holder Neil has already saddled a couple of winners at one of his local circuits and his latter named Cockney Rebel raider can go close to adding to his Kempton victory last time out.

'Favourite factor': The third race on Bath's Bank Holiday card in a new race on the programme.

3.05 Amanda Perrett saddled a few winners on Sunday which will add confidence to supports of ELYSIAN FIELDS, whilst Andrew Balding (ROYAL WARRANTY) won last year's first running of this race with an 11/4 chance. Andrew has declared another four-year-old in the race (like last year) and this pair are fancied to dominate proceedings at the business end of proceedings. SWAN LAKES is the potential 'spoiler' to the theory in this 'short field' contest which has attracted just five runners. New readers might want to know that the term 'short field' relates to 5/6/7 runners races in which only the first two horses home qualify for each way/toteplacepot positions.

'Favourite factor': Last year's inaugural 6/5 favourite could only finish second (beaten six lengths) in a 'win only' event.

3.40 Only 11.9% of Sir Mark Presscott's 193 winners during the last five years have hailed from his older representatives (four-year-olds +) though to be entirely fair, just 13.8% of Mark runners during the period which represented the yard were aged four or more. Either way, Deauville Dancer might not represent value for money in this event and I will take on the projected favourite with SUNNY FUTURE, ARTY CAMPBELL and (possibly) FILATORE. The last named pair represent five and six-year-old vintages which have both claimed two of the five contests thus far.

'Favourite factor': Four of the five favourites have claimed toteplacepot positions to date, statistics which include 9/4 & 1/2 market leaders.

4.15 Both Amanda Perrett (APPROACHING) and Malcolm Saunders (LADY BAYSIDE) were mentioned earlier in the analysis for saddling recent winners and their respective representatives are given each way chances in the toteplacepot finale. SHARP SWORD is another potential outsider to consider, given that the leading contenders according to the market guide in the trade press fail to attract much interest.

'Favourite factor': Last year's inaugural 4/1 favourite duly obliged when leading home placed horses which were sent off at 16/1 and 9/2.

** = joint favourite; *** = co-favourite (where applicable).

Trainers with their relevant number of runners on the Bath card on Monday

4 - Richard Hannon
3 - Amanda Perrett
3 - Malcolm Saunders
2 - Andrew Balding
2 - Milton Bradley
2 - Nikki Evans
2 - Jo Hughes
2 - Bernard Llewellyn
2 - Brian Meehan
2 - Neil Mulholland
2 - Jonathan Portman
2 - Sir Mark Prescott
1 - George Baker
1 - Rebecca Bastiman
1 - Tony Carroll
1 - Patrick Chamings
1 - Mick Channon
1 - Roger Charlton
1 - Denis Coakley
1 - Paul Cole
1 - Clive Cox
1 - Heather Dalton
1 - Victor Dartnall
1 - David Dennis
1 - Harry Dunlop
1 - Brian Ellison
1 - Paul Fitzsimons
1 - Jimmy Fox
1 - Ron Hodges
1 - Steph Hollinshead
1 - Sylvester Kirk
1 - Daniel Mark Loughnane
1 - George Margarson
1 - Ed McMahon
1 - William Muir
1 - Ismail Mulholland
1 - Michael Mullineaux
1 - Seamus Mullins
1 - Pat Murphy
1 - Jamie Osborne
1 - Denis Quinn
1 - Jose Santos
1 - David Simcock
1 - Bill Turner
1 - Ed Walker 61 declared runners

2015 average toteplacepot returns thus far (432 meetings):
One meeting with no favourites in the frame: £1,196.50 (1)
1 race with at least one favourite in the frame: £2,024.58 (11)
2 races with at least one favourite in the frame: £1,037.77 (37)
3 races with at least one favourite in the frame: £478.78 (125)
4 races with at least one favourite in the frame: £190.45 (141)
5 races with at least one favourite in the frame: £66.65 (87)
6 races with at least one favourite in the frame: £20.42 (30)

All references to placed horses on these pages are based on an exact science regarding general place terms offered by bookmakers and totepool.com
Add selected horses to your free My Stable tracker!
Flat venues:
Total Flat meetings (£476.59 - 49 meetings)
Ascot (£143.80 - 1 meeting)
Ayr (£779.60 - 1 meeting)
Bath (£112.55 - 2 meetings)
Beverley (£75.65 - 2 meetings)
Brighton (£451.80 - 2 meetings)
Catterick (£1.122.25 - 2 meetings)
Chepstow (£7.40 - 1 meeting)
Doncaster (£613.77 - 5 meetings)
Epsom (£78.90 - 1 meeting)
Goodwood (£257.60 - 1 meeting)
Haydock (£801.60 - 1 meeting)
Leicester (£1,089.10 - 2 meetings)
Musselburgh (£1,472.60 - 3 meetings)
Newbury (£68.85 - 2 meetings)
Newcastle (£1,504.20 - 2 meetings)
Newmarket (Rowley Mile) - £205.13 - 3 meetings)
Nottingham (£557.30 - 3 meetings)
Pontefract (£103.73 - 3 meetings)
Redcar (£88.46 - 3 meetings)
Ripon (£217.15 - 2 meetings)
Sandown (£682.50 - 1 meeting)
Thirsk (£161.65 - 2 meetings)
Wetherby (£29.70 - 1 meeting)
Windsor (£205.13 - 3 meetings)
All-weather venues:
Total A/W meetings (£349.73 - 149 meetings)
Chelmsford (£416.16 - 22 meetings)
Kempton (£240.64 - 21 meetings)
Lingfield (£523.13 - 36 meetings)
Southwell (£430.74 - 25 meetings)
Wolverhampton (£184.50 - 45 meetings)
National Hunt venues:
Total NH meetings (£326.81 - 234 meetings)
Aintree (£516.60 - 3 meetings)
Ascot (£264.97 - 3 meetings)
Ayr (£413.90 - 9 meetings)
Bangor (£1,949.31 - 6 meetings)
Carlisle (£126.92 - 5 meetings)
Catterick (£95.21 - 6 meetings)
Cheltenham (£257.30 - 9 meetings)
Chepstow (£318.67 - 9 meetings)
Doncaster (£161.87 - 6 meetings)
Exeter (£456.53 - 9 meetings)
Fakenham (£144.62 - 7 meetings)
Ffos Las (£125.07 - 7 meetings)
Fontwell (£66.21 - 6 meetings)
Haydock (£469.17 - 4 meetings)
Hexham (£139.23 - 4 meetings)
Huntingdon (£110.49 - 7 meetings)
Kelso (£89.55 - 5 meetings)
Kempton (£78.62 - 6 meetings)
Leicester (£82.10 - 5 meetings)
Lingfield (£85.65 - 2 meetings)
Ludlow (£131.44 - 8 meetings)
Market Rasen (£326.29 - 6 meetings)
Musselburgh (£98.40 - 6 meetings)
Newbury (£153.73 - 7 meetings)
Newton Abbot (£354.25 - 4 meetings)
Newcastle (£201.99 - 7 meetings)
Perth (£154.33 - 3 meetings)
Plumpton (£299.00 - 9 meetings)
Sandown (£321.09 - 6 meetings)
Sedgefield (£61.03 - 8 meetings)
Southwell (£28.80 - 5 meetings)
Stratford (£356.90 - 4 meetings)
Taunton (£248.98 - 12 meetings)
Towcester (£75.14 - 5 meetings)
Uttoxeter (£1,253.25 - 5 meetings)
Warwick (£1,476.67 - 7 meetings)
Wetherby (£879.33 - 6 meetings)
Wincanton (£689.86 - 8 meetings)
The average toteplacepot dividend in 2015 stands at £354.83 (432 meetings) up to and including Saturday May 2