Mal Boyle's Placepot picks
Our Placepot expert Mal Boyle reveals his analysis for Thursday's meeting at Huntingdon.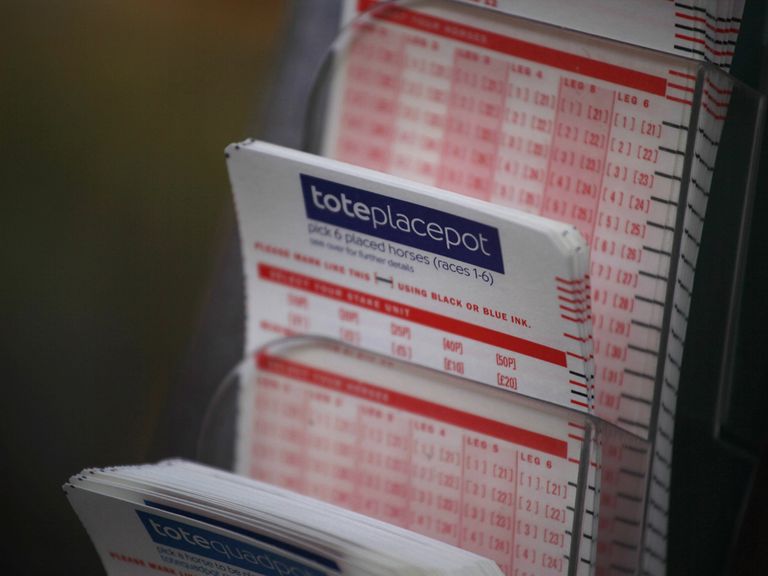 HUNTINGDON – FEBRUARY 11
Last year's corresponding toteplacepot dividend:
2015: £15.70 (6 favourites: 3 winners-- 1 placed-- 2 unplaced)
1.25 Six of the last seven winners have carried a minimum weight of 11-5 and the trio that catch the eye are ONWITHTHEPARTY, MARKET OPTION and course and distance winner BEAUBOREEN, the three horses being listed in order of preference. If the trend is to be breached on this occasion, GANBEI might prove to be the spoiler in the pack, especially with Mick Easterby having saddled three of his last eight horses to winning effect.
Favourite factor: Five of the last 11 market leaders have secured toteplacepot positions, statistics which include four successful favourites, two of which were returned as joint favourites.
Huntingdon record of course winners in the first race:1/1--Beauboreen
2/4--Giveitachance (Dual C&D winner)
2/12--Flemi Two Toes (C&D winner)
1.55
Favourite factor: Two (11/10 & 2/1) favourites have won during the study period, whilst five of the last six market leaders have failed to secure toteplacepot positions.
Huntingdon record of course winners in the second event on the card: 2/4--Cusheen Bridge
1/2--Maestro Royal
2.30 Seven-year-olds come to the gig on a five timer and this year's vintage representatives boasting chances of extending the run between them include MILLICENT SILVER and (possibly) VAZARO DELAFAYETTE. SQUIRE TRELAWNEY, representing the Skelton team, was one of only three runners 'jocked up' on Wednesday morning before the final declarations were confirmed.
Favourite factor: Four of the nine market have have claimed toteplacepot positions during the last decade. Three favourites won at 7/2-5/2-9/4 via seven renewals during the period.
Huntingdon record of course winners in the third contest: 1/1--Lord Grantham
3.05 Five and six-year-olds have (equally) shared eight of the last nine contests, with junior raiders MINELLA AWARDS and NORTH HILL HARVEY take on six-year-old MA DU FOU. Although the latter named pair are previous winners, MINELLA AWARDS will be a popular order in attempting to get off the mark at the third time of asking for Nicky Henderson's Seven Barrows team.
Favourite factor: Although favourites have won four renewals during the last decade, only two of the last eight market leaders have finished in the frame (exact science).
Huntingdon record of course winners in the fourth event: No qualifiers
3.40 Eight-year-olds have won three of the last five contests (and four of the last eight) and yet trainers have missed the 'edge' on this occasion as no vintage representatives figure in the declarations. Potential winners in the field include CLASSINAGLASS, STARS ROYALE and FATHER PROBUS. The trio is listed in order of preference, especially as CLASSINANGLASS represents the in form yard of Mick Easterby.
Favourite factor: Five of the nine market leaders finished in the frame, statistics which include two () winners.
Huntingdon record of course winners in the fifth race: 1/2--Alberto's Dream
1/3--Genstone Trail
4.15 Alan King (MY KHALEESI) has secured four of the last six renewals in which his stable was represented and Alan has declared in attempting to improve a fine record further still. For the record, Alan's Kayf Tara raider was the only option that Alan held at the weekend. Alan and connections will be mindful of the declarations of ROYAL DEBUTANTE and CHILLI ROMANCE.
Favourite factor: Six renewals have slipped by since the last favourite obliged. Five of the last eight favourites have finished in the frame.
Huntingdon record of course winners in the toteplacepot finale: No qualifiers
All references to placed horses on these pages are based on an exact science regarding general place terms offered by bookmakers and totepool.com
** = joint favourite; *** = co-favourite (where applicable).
Trainers with their relevant number of runners on the Huntingdon card on Thursday 5--Nicky Henderson
3--Henry Daly
3--Jo Davis
3--Chris Gordon
3--Dan Skelton
2--Mick Easterby
2--Tom George
2--Warren Greatrex
2--Greg Hanmer
2--Alan King
2--Paul Nicholls
2--David Pipe
2--Tom Symonds
2--Venetia Williams
1--Michael Appleby
1--David Bridgwater
1--Jennie Candlish
1--Don Cantillon
1--Zoe Davison
1--David Dennis
1--Alexandra Dunn
1--Claire Dyson
1--Sarah Easterby
1--Brian Ellison
1--Dominic Ffrench Davis
1--Nick Gifford
1--Diana Grissell
1--Clare Hobson
1--John Jenkins
1--Emma Lavelle
1--Charlie Mann
1--Laura Mongan
1--Anna Newton-Smith
1--Fergal O'Brien
1--Ben Pauling
1--Richard Phillips
1--Charles Pogson
1--Brendan Powell
1--Sir Mark Prescott
1--Mark Rimell
1--Oliver Sherwood
1--Suzi Smith
1--Sam Thomas
1--Nigel Twiston-Davies
1--Lucy Wadham
1--Robert Walford
1--Paul Webber
1--Sheena West
1--Nick Williams
1--Noel Williams
71 declared runners
2016 average toteplacepot returns thus far (116 meetings):
1 race with at least one favourite in the frame: £612.64 (6 occasions)
2 races with at least one favourite in the frame: £1,229.48 (6 occasions)
3 races with at least one favourite in the frame: £684.74 (32 occasions)
4 races with at least one favourite in the frame: £148.37 (38 occasions)
5 races with at least one favourite in the frame: £65.75 (28 occasions)
6 races with at least one favourite in the frame: £16.22 (6 occasions)
All-weather venues:
Total A/W meetings (£269.87 - 59 meetings - Average Placepot dividends)
Chelmsford (£128.49--12 meetings)
Kempton (£491.42--8 meetings)
Lingfield (£90.83--15 meetings)
Southwell (£495.91--12 meetings)
Wolverhampton (£252.76--12 meetings)
National Hunt venues:
Total NH meetings (£433.64 - 57 meetings - Average Placepot dividends)
Ascot (£69.10--1 meeting)
Ayr (£135.30--2 meetings)
Catterick (£71.62--4 meetings)
Cheltenham (£522.90--2 meetings)
Chepstow (£991.25--2 meetings)
Doncaster (£226.40--3 meetings)
Exeter (£36.80--1 meeting)
Fakenham (£83.07--3 meetings)
Haydock (£22.40--1 meeting)
Huntingdon (£90.20--3 meetings)
Kempton (£161.25--2 meetings)
Leicester (£129.00--2 meetings)
Ludlow (£203.67--3 meetings)
Market Rasen (£883.15--2 meetings)
Musselburgh (£592.22--5 meetings)
Newcastle (£232.90--1 meeting)
Plumpton (£1,473.37--3 meetings)
Sandown (£593.55--2 meetings)
Sedgefield (£86.90--1 meeting)
Taunton (£62.37--3 meetings)
Towcester (£112.75--2 meetings)
Uttoxeter (£5,524.10--1 meeting)
Warwick (£267.85--2 meetings)
Wetherby (£399.97--3 meetings)
Wincanton (£124.30--2 meetings)
The average toteplacepot dividend in 2016 stands at £349.44 (116 meetings) up to and including Tuesday February 9