Connect the dots and back maidens
Ben Coley is backing a group of PGA Tour maidens in the Travelers Championship in Connecticut.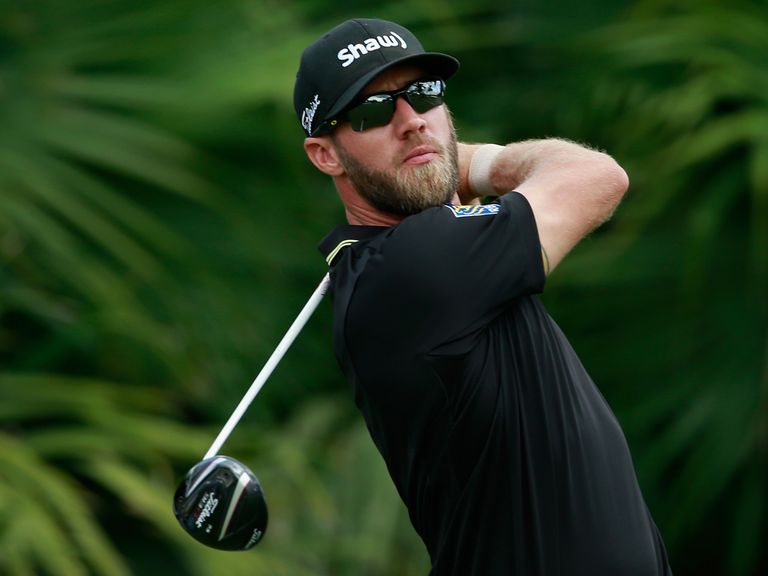 TPC River Highlands in Cronwell, Connecticut plays host to the Travelers Championship this week and 45-year-old Ken Duke defends the title he won via a play-off with Chris Stroud last year.
That renewal extended the run of first-time winners in this event, one which kick-started the career of Bubba Watson, confirmed the promise of Marc Leishman and offered long-deserved reward for both Duke and 2011 champion Freddie Jacobson.
While Jacobson came into the event on the back of a good week at the US Open, none of those other champions had played in the major which precedes this event and that could be some sort of factor this week.
While I'm quite sure that some of the Pinehurst also-rans will feature on the leaderboard, there will undoubtedly be others who suffer some sort of post-major hangover and that perhaps explains why this event has been so kind to those seeking a first win.
The other event I think of that favours maidens is the Zurich Classic of New Orleans, which again produced a first-time winner this year in the shape of Seung-yul Noh. Happily, the Pete Dye venue looks a really good form guide for TPC River Highlands, which was itself given a Dye transformation in the 1980s to turn it into a test fit for the best players in the world.
Obviously, Watson is a strong tie between the events having won both, but it's the less able players who interest me more. Duke has a top 10 at the Zurich, as does Stroud, and names like John Rollins, Chris Riley and Roland Thatcher help strengthen it. All of last year's top-five at the Travelers have gone close in New Orleans, too.
I'm happy to take this link very seriously, particularly as the picture is somewhat cloudy otherwise. A course which was long regarded as a ball-striker's paradise has now produced four consecutive winners who ranked outside the top 20 for greens hit that week, while it keeps playing surprisingly difficult given how frequently we see rounds close to the magic 59 such as Patrick Cantlay's in 2011.
If you're looking for other courses to use as form guides consider Bay Hill, where Duke, Jacobson, Rollins, Leishman, Watson and 2011 runner-up Ryan Moore have all figured prominently, while the recent Texas swing has also acted as a reasonable pointer in the past. The Zurich, though, is the event I'm particularly interested in.
Watson looks set to start clear favourite this week and rightly so. The Masters champion has been one of the most consistent performers all season and among the most prolific, and I'm not too concerned about his performance at Pinehurst given that he'd talked himself out of that event before it even started.
Matt Kuchar continues to play well and is priced accordingly, while Jason Day and Dustin Johnson are the two best players in this field for my money and the former is particularly tempting at 16/1 after another top-five finish in a major.
However, getting stuck in at short prices is a policy which really hasn't worked in this event of late and it's not been very successful all-round this season. Given the timing of the Travelers and the profile it has developed since slotting in behind the US Open seven years ago, there's every encouragement to speculate and that's what I'll do.
John Peterson gets the headline vote at a whopping 250/1.
The LSU graduate arrived on the PGA Tour as a winner in waiting, having secured his card courtesy of an outstanding run of five top-five finishes to sign off the 2013 Web.com Tour season.
We'd seen a year earlier how capable this young man is when he finished tied for fourth in the US Open and, with that in mind, his maiden campaign at this level has been a bitter disappointment, with more cuts missed than made and zero top-10s.
However, as is so often the case, there's more to Peterson's slump than meets the eye and in reality he's done very well to secure the odd cheque as he battles bigger problems off the golf course.
Back in February, Peterson's Louisiana home was flooded, forcing him to search for and buy a house in Texas before falling back on that commitment and returning to Baton Rouge. In his own words he lived out of a bag for three months, jumping from hotel to hotel, and when asked about the impact of all of this said: "If they had a confidence stat I would have been last."
Happily, things have started to turn round and Peterson has his confidence back - something he was known for in college and clearly relies on. With that in mind, it may pay to ignore much of this season and remember the player who started among the market leaders for his first event as a full PGA Tour member just last autumn.
Already there's some evidence that Peterson's form is creeping back to where it should be and he ranked seventh in ball-striking on his way to 19th - his best finish of the season - in the FedEx St Jude Classic last time out.
In addition, he was eighth in the Zurich when playing on an invite last year and there was some promise in his debut here, when he shot 70-70 before missing a secondary cut after round three, just a week after that US Open performance which shot him to fame.
All things considered he looks a fascinating player here at a monster price.
If we're looking for a PGA Tour winner in waiting then the names Graham DeLaet and Brendon De Jonge always come to the fore, and both look backable prices this week.
DeLaet has gone off shorter than 40/1 in much deeper fields than this and that's thanks to a missed cut at Pinehurst last week, a US Open venue which simply put too much pressure on his short game.
Of course, DeLaet's putting remains a big concern and the primary reason he hasn't yet exploited his outstanding tee-to-green game to maximum effect, but his time is coming and this week is as good an opportunity he's had since impressing on his Presidents Cup debut late last year.
The Canadian was third here last year, not doing much wrong over the closing holes with just a bogey on the difficult 16th costing him, and he actually putted and scrambled well enough to lead the all-around ranking for the week.
He's also placed in four of his subsequent 21 PGA Tour starts which helps underline that there might just be some juice in this price, and, as a player with a great sense of perspective, I really don't see him as one putting too much pressure on himself.
De Jonge has two top-10 finishes in his last four starts here and as one of the most prolific birdie-makers on tour he's as likely as anyone to find the kind of low numbers this course does throw up.
Whether he can do it for four days and get over the line is another matter but he has to be confident at present, arriving on the back of four top-30 finishes, and he's hitting the ball as well as he ever has.
Like DeLaet, it could well boil down to how he putts but there's encouragement there as he ranked sixth in putting on his way to eighth here two years ago and can't be far away if building on a very solid week at the US Open.
Bar runaway winner Martin Kaymer, the undoubted star of the US Open was Erik Compton and while a much shorter price this week he has to go in.
The reason is that the two course links that stand out to me - Bay Hill and TPC Louisiana - point straight to Compton, who was fifth in both events earlier this season.
Last year he finished 30th on his debut here to confirm that this course could suit, particularly as he wasn't playing all that well at the time, and it could be that what happened at Pinehurst last week helps this supremely talented player to realise how good he is and become a more consistent feature on PGA Tour leaderboards.
Read through his interview transcript from Sunday and Compton's amazement at the support he received is obvious. With a Masters appearance to come next year as reward for his efforts he's going to be on cloud nine and providing he can focus on this week's different challenge, I could well see him riding the wave through to Sunday.
The one concern would be that Compton's health issues mean he can struggle with fatigue, but with the adrenaline pumping I think he's worth backing to further confirm the ties between this event and those mentioned above.
Finally, although not a maiden I have to go for Chesson Hadley over Kevin Chappell at the price.
Chappell missed the cut on the number here on debut and is definitely capable of bettering that result on a course which should suit, but he's just lacking the consistency required to contend regularly and I'm inclined to look elsewhere this time.
Hadley will be making his course debut but arrives on the back of an encouraging share of 13th in Memphis, where he ranked third for greens hit to hint at a return to the sort of form that saw him star on the Web.com Tour and win at this level in Puerto Rico.
On Monday he took part in a charity skins game and shot 64 so there's every indication he's ticking over nicely even having had a week off.
The icing on the cake is that Hadley contended at Bay Hill until a disappointing final round as the pressure of fighting for a spot at the Masters got to him. At 200/1, this promising youngster has a much more compelling profile than those around him in the market.
Posted at 1150 BST on 17/06/2014.