No cause to celebrate labour day
Many have tried, but nobody has succeeded in taking his crown. The inimitable Cheeky Punt takes you through his weekly betting lows and highs with the original punting blog.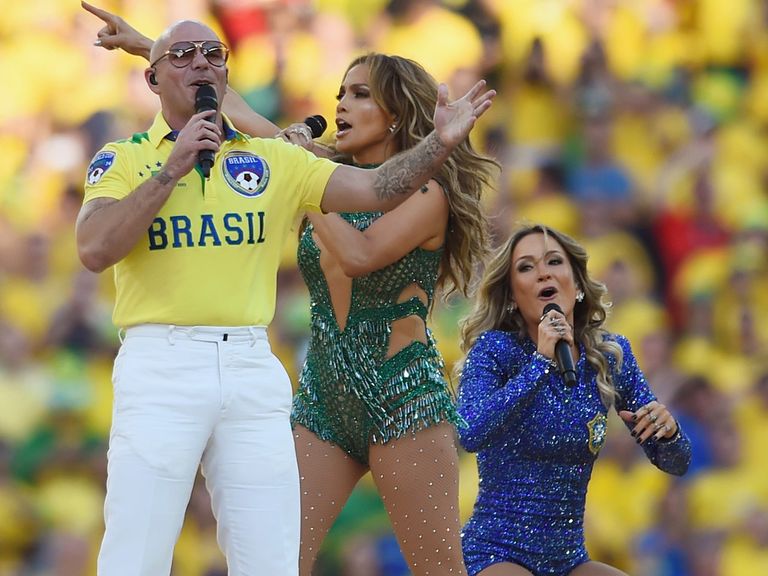 Last Thursday of course saw the start of the 2014 World Cup, quite simply the greatest sporting event of them all.
Half of the world's 7.2 billion population will tune in to watch at some point and with live action running from 5pm BST to 4am on some days it's a problem gamblers paradise.
My problem was, however, just an hour before Brazil - Croatia was due to start my sister went into labour so I made the dash with 'er indoors to the hospital to show my support.
I soon found to my absolute horror though there was no wifi and I couldn't get a phone signal. Ergo I couldn't place my two main bets for the opening game. Namely Over 3.5 goals at 7/4 and Brazil to win from behind at 10s.
At least the hospital had a TV so while the Punt family were waiting for our latest addition we could at least watch Pitbull absolutely ruin the opening ceremony (his display made Diana Ross' USA 94 cameo look thoroughly professional).
The baby took its time and by the time he finally showed his face Brazil had won 3-1. And yes, you've guessed it, they did so after first going a goal down.
I have to admit seeing his cute little face did much to numb the pain of missing out on 10/1 and 7/4 winners but I couldn't help myself when we finally drove home and my mam said "I don't think they have a name yet what do you think they should call him?"
With tongue only half in cheek I immediately dead panned "Jonah. I think he looks like a Jonah".
---
I may have missed out on cashing in big time on game one of Brazil 2014 but at least I could console myself with the knowledge I had pulled Spain out in a betting sweep where the tournament winner bags a cool two grand, the beaten finalist wins a bag of sand and the worst performing team (points and goal difference) gets £200.
The £100 a man sweep was the brainchild of The Big Woodowski who not only staked me due to my seemingly perennial poor financial health but also casually announced prior to the draw being made in the beer garden of a local boozer that he'd had £1500 on Argentina at 9/2, £400 on Germany at 13/2 and a bulls eye on the Dutch at 43/1.
Spain of course were reigning world and European champions and Spanish clubs also currently held the Champions and Europa League titles so I was convinced I was onto a winner as I settled back on Friday night to watch Spain v Holland.
The Iberians hit the front courtesy of a penalty but then fell apart in spectacular fashion. I could see the worried look on Vicente Del Bosque's face as word reached him that Cheeky Punt had a financial interest in his side and in the end the pressure proved too much as the Spanish fell to their second heaviest defeat in history after a 5-1 mauling.
That's WORLD CHAMPIONS Spain, losing 5-1. Proof, if proof was ever needed, that I am the unluckiest gambler who ever drew breath.
---
After a weekend of excess I was thankful to be off work on Monday but instead of basking in the glow of the summer sun I spent the full day in bed sweating profusely and binge eating.
I was trying to sleep but my mind was occupied by gambling monsters. I ate nine packets of Skips, three packs of Mentos, two Pepperami's and four Kit Kats. Given the fact I also failed to shower or brush my teeth, it's safe to assume I was in full breakdown mode.
I also backed England at 13/8 to beat Sri Lanka in the first Test. They had 90 overs to claims 10 wickets and I thought that was value on a Lord's pitch that was doing a bit.
However the Lankan's batted stoically for much of the day and when the draw hit 1/33 in places by mid-afternoon I thought that was that. A brilliant burst before and after tea though gave England and me a glimmer and at the death Stuart Broad had five balls to see off their number 11 (and lift me out of my malaise).
When he then had Nuwan Pradeep trapped LBW two balls before the close I was out of my pit and dancing naked round the bedroom. Incredibly the decision was reviewed and an inside edge was detected. I'd snatched defeat from the jaws of victory again and spent the rest of the evening eating Skips in silence.
Cheeky's Punt of the Week: Kingman to win the St James' Palace Stakes at 11/10 (Hills)
Posted at 0948 BST on 17/06/2014.