All burnt out
Many have tried, but nobody has succeeded in taking his crown. The inimitable Cheeky Punt takes you through his weekly betting lows and highs with the original punting blog.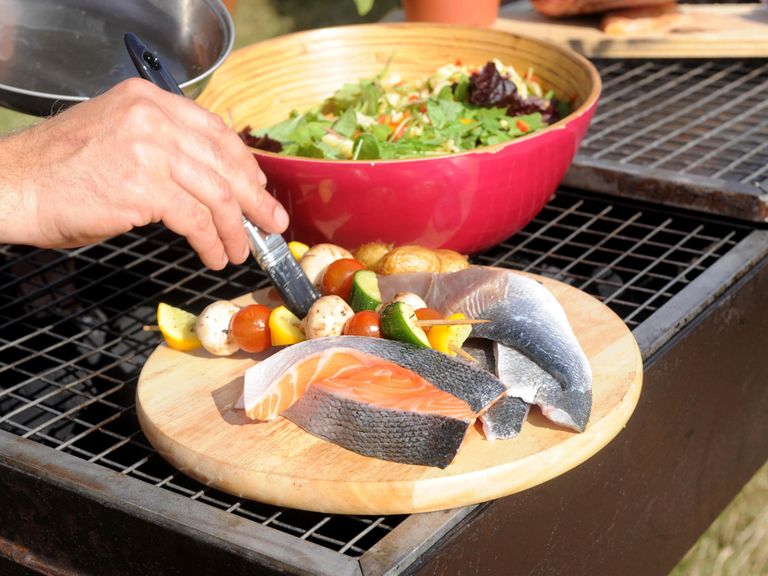 I was on the wagon again a week gone Monday following another booze-induced horror show the Saturday before.
I had attended a BBQ to watch the Carl Froch v George Groves rematch and was in peak condition having spent the previous eight days in the gym, yet as the drink began to flow my behaviour soon started to deteriorate.
A lad at the BBQ had obviously been in the gym himself and people were commenting on how well he looked and how much weight he had lost.
I was steaming by this point (5pm) and wasn't happy with the attention he was receiving so I slurred: "Yeah. You remind me of Tom Hanks in Philadelphia."
The remark drew some 'oohs' and 'ahhs' from the assembled throng and in hindsight I could have chosen a better comparison but there was no need for him to bounce a chicken leg off my forehead. No need at all.
By fight time I was barely coherent and can remember little about the fight other than the fact I lost money having backed Groves to win on points at 100/30. The boozing continued into the night and in the early hours I moved to another house party.
What happened there will remain a mystery but I was found at 11am the next morning in a bus shelter wearing a straw hat and singing Pogues classic 'The Sick Bed of Cuchulainn' at the top of my voice.
One of my best friends' partners saw me and offered me a lift. When I asked her to take me to the pub she refused and said she was taking me home due to my condition.
I was gutted by this kind of talk and so what I didn't need at that point was her five-year-old son (who was also in the back) calling me 'Mr Stinky'.
Granted, brother, I hadn't had a wash for a while but I was not 'stinking' and so I took the purple Fruit Shoot the lad was drinking from and squirted him in his face with it. Maybe in future Mr 'I'm five and I'm prejudiced' will think twice before making disparaging remarks about those in need.
---
Saturday gone of course was Epsom Derby day. The Derby is Britain's richest horse race so it was somewhat ironic that my finances were in such a precarious state that all I could stretch to was £3 on the nose on 10/1 shot Geoffrey Chaucer.
His namesake was one of my favourite ever wordsmiths, who surely must have been a bit of a baller himself on the QT as it was he who coined the phrase 'nothing ventured, nothing gained".
Chaucer also said that "Life is short. Art long. Opportunity is fleeting. Experience treacherous. Judgement difficult."
And I was forced to agree with the father of English literature on that one after watching my horse come in dead last in a race illuminated by the brilliant Australia.
---
I was tickled on Monday by my a good mate who rang me absolutely incandescent with rage. The source of his fury? The BBC of all people. He has grown up a lot since the days I shared a student house with him, a time he readily describes as "the best and worst of my life".
Low points included him catching me urinating into a washing machine drunk one night in the first week of meeting him (while four of his expensive work shirts were spinning) or drinking more than £900 worth of his father's expensive red wine that he had been storing at our house. But there were great times too, none more so than the 2002 French Open at Roland Garros when we absolutely smashed the back end out of it in the first week by nailing winner after winner.
One of his favourite stories from this trip comes from when me and him were celebrating ending our first day at Garros over a bag of sand up in a nearby expensive Parisian restaurant.
The fella was his usual unruffled, refined self despite having a good drink and proceeded to order a starter, a main course and a dessert in perfect French.
I meanwhile was lobster-pink with sunburn and dressed inappropriately in a black vest and shorts so when the distinguished waiter turned to me all I could manage was to blurt out "Er, le same please".
I digress. My mate was off work on Monday having recent become a dad again so decided to get stuck into the AEGON Championships at Queen's Club. The Beeb obviously have rights to this event so he had a lump on Dan Evans to beat Jurgen Melzer at odds-against (as you do) and excitedly hit the red button to watch the action live.
What he actually saw was action from Springwatch Live which was basically "a camera on a tree with a hole in it looking for baby birds.
Da beg fella was furious.
"Is this what I pay my license fee for? Eh? Do these clowns not realise I am on paternity leave?" Happily Evans won in three-sets meaning the bet won and the new baby won't go short of milk or nappies for a while yet.
Cheeky's Punt of the Week: World Cup highest scoring team to be Argentina at 4/1 (William Hill).