Bulls can keep it close
Super League-winning coach Ian Millward previews the Challenge Cup quarter-finals and he's expecting Bradford to push Warrington on Sunday.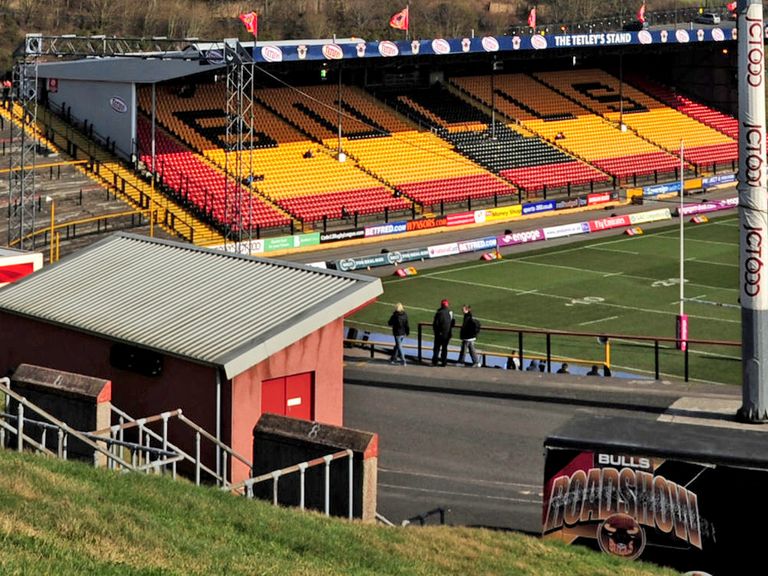 Widnes (-56) v Keighley - Thursday 2000 BST
Widnes will win and advance to the next stage, that's a foregone conclusion. The surface will be too quick for the Keighley team but 56 is a lot of points - it's almost a point a minute to get that covered if you include stoppages and what-not. I expect Widnes to go very close to covering it though. I just think the travel and the Thursday game is tough on Keighley and there's been talk of them not fielding their strongest team. If pushed I will go with Widnes to win and cover but it's not a bet I'd want to place.
Leeds (-34) v Leigh - Friday 2000 BST
Leeds are a fantastic club at home and they are my pick to win the Challenge Cup this season. It will be interesting this game. Leigh have distractions. They will want to keep their league form going - that's really, really important. But Leeds are a formidable team and I take them to win and cover - they are a ruthless beast at home. The Challenge Cup stimulates them and as good as Leigh are - they are outstanding in the Championship at the moment - I just feel it's a game they expect not to win and that loss of mentally may be difficult to overcome.
Wigan (-8) v Castleford - Saturday 1430 BST
This looks like a great game. History says Cas have a good record against Wigan - the first ever game at the DW was Wigan v Cas in the Challenge Cup semis and Castleford won that back in 1999. They've already beaten them this season and do perform well at the DW. On the flip side, Wigan have a couple of players returning including Michael McIlorum, while John Bateman is also important for them. Except for last week's loss, I've been very impressed with Wigan going about their business. However, this is a massive opportunity for Cas towards getting some silverware. The Tigers have been the form team of the season and there won't be a lot in it. I'm going to go for Wigan but I'm not sure about them covering. If pushed I'd side with them to do so but this looks like being a great game to savour - not one that needs a bet to spice it up.
Bradford (-16) v Warrington - Sunday 1530 BST
Warrington will win this game but Bradford's win over Wakefield last week must have given the Bulls a confidence boost. Players have returned from injury, particularly in the forwards - an area I've mentioned quite often this season. However, Warrington's last performance (they beat Leeds 24-6) was their best of the year for me. Bradford will improve and I expect them to cover. At Odsal, with home advantage in the Challenge Cup, they will be well set. They might also get a boost before the game with a decision expected about their points-deduction appeal soon. I had hoped they might be getting a slightly bigger start but I am happy to back them any way with their new troops.
NRL
There are a couple of games I like the look of in the NRL this week. Parramatta have lost their hooker, Nathan Peats, for the rest of the season and he's instrumental to their game. They are up against the North Queensland Cowboys this week. Parramatta are a very attacking team but North Queensland will be too consistent and have the best player in the world in Johnathan Thurston. A two-point start for Parramatta is not enough and I take the Cowboys, who are in good form having won four of their last five.
I'm also going to oppose South Sydney Rabbitohs against the New Zealand Warriors. Souths are backing up from a Monday game, which is always tough and it was a dour game too against St George Illawarra. The Warriors have been in good form and have a good attacking game. I think Souths are too conservative. Warriors have a six-point start and I take them to cause an upset. They can win and cover.
Handicaps listed are with Sky Bet.
Posted at 1450 BST on 05/06/2014.