Value hunting on the clay
Our Andy Schooler feels the big two are too short in the French Open men's singles so he's instead got 25/1, 80/1 and 125/1 shots.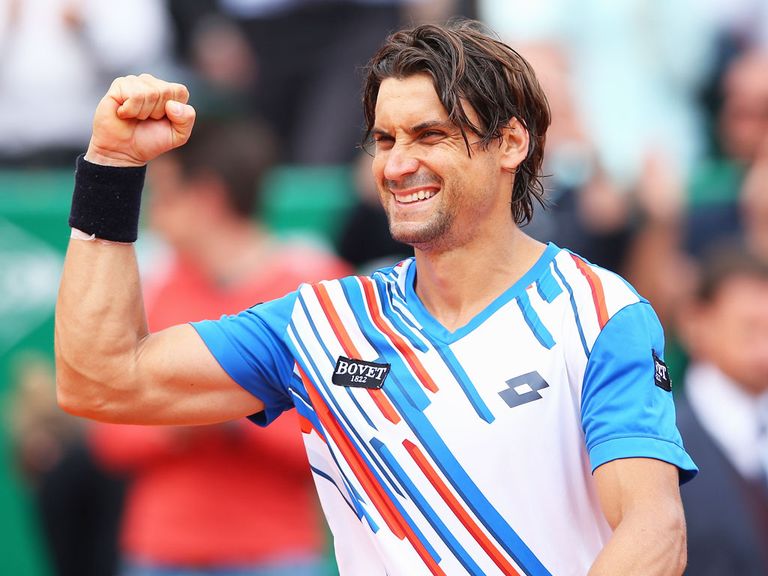 Rafael Nadal and Novak Djokovic dominate the book ahead of the French Open which can hardly come as a surprise.
We knew at the start of the clay season last month that they were the two best players on this surface and they've subsequently added the most recent Masters titles in Madrid and Rome to their collective honours list.
However, the way they have done so will surely give hope to the other 126 players who will take to the courts of the famous Roland Garros venue in south-west Paris.
Nadal's clay season has been his least convincing in years. Pummelling opponents has been the norm ever since 2005 but such thrashings have been seen less often this season.
He's actually lost three matches on the red dirt of Europe already and dropped sets in four others.
As a point of reference, take a look at last year - he lost just the one match in the same period and lost sets in three others.
Nadal has openly admitted he's lacked confidence in his back since his problem with in the Australian Open final and although he spoke about his rising confidence in Friday's press conference, it all felt a little flimsy.
Of course, the bookies are always wary of anyone who has won the same title on eight occasions - no other player in the history of the game has won the same Grand Slam tournament that many times.
But there are other reasons why Nadal isn't a great bet, even if at 15/8 he's going off bigger than at any time since his first victory in 2005.
First of all, there's a tough draw. He could have to beat Nicolas Almagro, David Ferrer and Stanislas Wawrinka just to reach the final and his projected meeting with Djokovic. All three have already beaten Nadal this season, Almagro and Ferrer doing so on this surface.
Couple that with the weather forecast and Nadal can't be happy.
Damp, cool conditions are widely predicted and while things could improve in the second week, Nadal's recent struggles could leave him vulnerable, especially against a big-hitter (Dominic Thiem in round two or Vasek Pospisil in the third round fit the bill).
His famous spitting top spin won't be as effective in such conditions - for evidence just recall his 2012 final with Djokovic when things got very awkward for him when the balls got wet.
I understand a player who has had as much success as Nadal has on clay - remember also that he's lost just the one best-of-five-set match on the red stuff in his career - will appeal to some at 15/8, but for me the negatives outweigh the positives right now.
Like most bookies at present, I make Djokovic a more likely winner but there are also reasons to be wary of backing him at such a short price - he's no bigger than 13/10.
Those who read my piece prior to the claycourt season will know I anticipated, to some extent, Nadal's decline and I certainly got it right about Djokovic going off significantly shorter than he was back in early April.
The value may have gone.
Things were going well in Monte Carlo before a wrist problem struck the Serb. It was initially feared that would force him to miss Paris but he returned in Rome and duly won the title, beating Nadal in the final.
Still, he lost sets in four of his five matches there and it was his fighting qualities rather than tennis out of his top drawer that got him through.
It was a similar scenario in Indian Wells and he went from strength to strength after winning some tight matches there but he's less at home on the clay and again I'm not finding his current price particularly appealing.
Hopefully you are already on but it you aren't I'd look elsewhere for better value.
One way of doing so, I'd suggest, is to turn to last year's runner-up, David Ferrer.
He's always been a nearly man in Nadal's era of dominance. At 32, this may be his final shot at the big one but there have been good signs that he might just be able to pull it off.
It was a miserable start to the campaign for the Spaniard but a return to the clay has got him going again.
He beat Nadal in Monte Carlo before losing to Stanislas Wawrinka but it is his form in the last few weeks which has really caught my eye.
He really looked back to something like his best in Madrid where he narrowly lost a high-quality semi-final to Kei Nishikori. Then in Rome he was one of those to take Djokovic the distance.
With the confidence taken from that win in Monte Carlo, it's not the case that Ferrer needs Nadal to suffer a shock early loss and you can bet that any quarter-final meeting will be closer than last year's final was.
His poor early-season firm may actually help as there is less tennis in his legs now and his run-all-day game may just be able to work the oracle here. I'll back him at 25/1 each way. sportingbet go 28s but offer only a third of the odds in their place terms, as opposed to the usual half.
Also in the outrights, I'm going to try a poke with Milos Raonic at whopping odds of 125/1.
The Canadian has long been touted as one of the next big things and he's shown in recent weeks, particularly in Rome, that he's not far away from beating the best on clay.
In the three Masters events on the surface this season, he's lost to the eventual champion at every one.
He's improved along the way though, as he showed when pushing Djokovic to three punishing sets in the semis of Rome.
Raonic can absolutely crush the ball so is the sort of player who could hit through most in heavy conditions - remember how Robin Soderling did that at Roland Garros in the past and, to a lesser extent, Tomas Berdych and Juan Martin Del Potro?
Nishikori is in his section but the Japanese, who did so well in Barcelona and Madrid, has been nursing an injury in the past fortnight and I'm happy to oppose him at this moment in time.
Raonic's price is a little disrespectful to a player who is enjoying a good season and has now established himself in the top 10.
My final suggestion comes in the quarter betting, to be specific the third quarter.
Roger Federer is odds-on to win this section but that's another price that looks thin in the extreme.
The arrival of another set of twins can't have been the ideal preparation for the 2009 champion and neither can his opening-match defeat in Rome to Jeremy Chardy. If he can lose to the Frenchman, there are many who will fancy their chances in Paris.
The twins' birth and that loss means Federer has played just one match in almost a month. He's another you can see having a real struggle if the predicted wet weather arrives.
The aforementioned Berdych is an obvious way to oppose Federer in the quarter but he's let me down too many times in the past to trust at 3/1.
Instead I'll try a small-stakes punt on Roberto Bautista-Agut at a massive 80/1.
At home on the clay, the Spaniard made a real breakthrough in Madrid earlier this month with a run to the semi-finals - his first such appearance at a Masters 1000 event.
He was also close to taking out eventual champion Nishikori in Barcelona and losing to Fabio Fognini in Monte Carlo was no disgrace.
'RBA' has already beaten possible third-round opponent Berdych this season (in Indian Wells), while Juan Martin Del Potro was among his victims during a run to the last 16 of the Australian Open, so he's shown this season that winning big matches on big stages is something he's got in his locker.
He may well need a bit of help along the way but this is probably the weakest quarter and one that could well result in a surprise semi-finalist.
Paddy Power are out of line with their rivals in offering 80/1 so I'll have a small nibble on that.
Posted at 2030 BST on 23/05/2014.