Wentworth offers a Sheffield steal
Ben Coley previews Thursday's first-round three-balls at the BMW PGA Championship with Danny Willett backed to shine.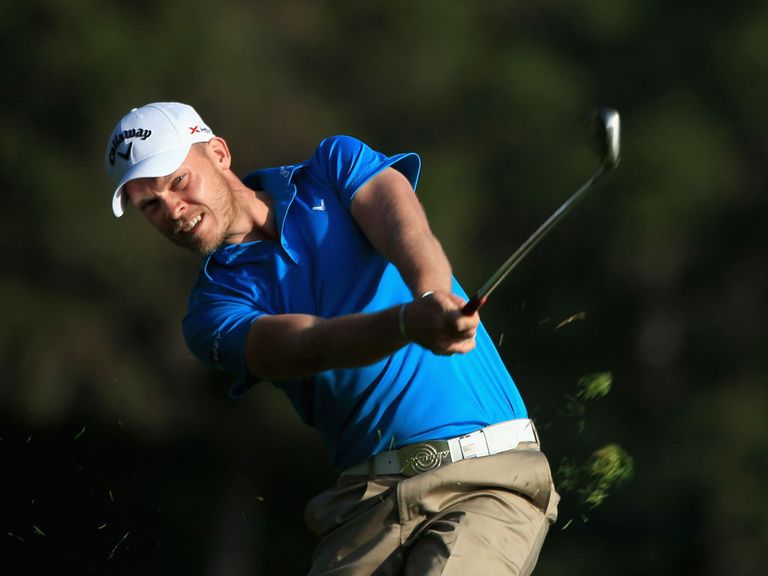 Danny Willett features in my outright preview of the BMW PGA Championship so, without treading over old ground, it's safe to say I think he could go well at a price this week.
My selections for the European Tour's flagship event are all English but do not feature David Horsey, so it should therefore come as no surprise that I like the look of Willett to beat his counterpart in a first-round three-ball completed by South Africa's Justin Walters.
Truth be told, the main logic for the bet is a rather simple one - I consider Willett to be a better, more consistent player that Horsey and probably more suited to this course too - but happily there's a little bit more depth to the case.
Since the West Course was redesigned in preparation for the 2010 renewal (Willett, unlike Horsey, did not play it before), these two have both featured in the top 10, but on the eight occasions they've played the course on the same day it's Willett who has come out on top six times.
Willett's scoring average at Wentworth is exactly 72 - that's level par and a very solid return from 14 rounds - whereas Horsey's is almost two shots higher post-2010 and with three missed cuts his 2011 seventh increasingly looks the anomaly. It came at a time when Horsey had just finished fifth in Spain and not long after his victory in Morocco, and it's just possible his performance had more to do with that than a definite love of this layout.
Furthermore, these two actually played the first two rounds together in 2010 and it was Willett who came on top to the tune of 11 strokes in round one and a comparatively moderate two strokes in round two.
Throw in the fact that Horsey's spring form has come to a grinding halt of late, with a disappointing missed cut at a course which should have suited last week, and Sheffield's Willett - who in contrast is churning out solid rounds and has been all season - looks a knocking bet at 5/4.
You may notice that I've said little of Walters and that's because he arrives here on a trio of missed cuts, shooting 79-79 in Spain last week, and has failed to capture anything like the form he showed late last year bar when second in the Joburg Open at the beginning of February.
In what should be a match, anything odds-against about Willett looks worth taking as we hope for a fast start from his early tee-time.
Of the remaining matches, the standout bet is Richie Ramsay to beat Thomas Levet and Daniel Brooks if you can secure evens or better - even 10/11 would look very fair as I'd make him a 4/6 chance at best.
Ramsay is perfectly suited to this type of test as he again demonstrated in Spain last week, and bar the odd poor round in Asia he's been in very good form since returning from an injury earlier in the spring.
Brooks won the Madeira Islands Open two weeks ago but that low-grade, 36-hole affair looks as weak a piece of form as you'll find anywhere in the record books. The Englishman deserves credit for winning and had been playing solid golf for a while beforehand, but with the greatest of respect his achievements fall way below those of Ramsay who also has the benefit of having played in this event before.
Furthermore, Brooks missed the cut last week and it may well be that he takes a while to adapt to being a winner on tour, so the Scot should win this battle with anything around level par. That he tops the round one scoring average chart for the last three months only enhances confidence that he can manage that.
And level par should also do for Levet, who has carded 80 or more in five of his 19 rounds this season but broken 70 only once. He's done very little here since the redesign and simply doesn't look competitive at this level presently.
Finally, it's tempting to trust Richard Green to continue the form he showed when just missing out in Spain last week.
The Australian hadn't previously done much of note for quite some time but does has generally been a player who holds his form for a week or two when finding something, and does have a very solid record in the UK.
With a solid bank of Wentworth form in the back plus eye-catching efforts at another Harry Colt design in the Netherlands, he could be too solid for a woefully out of sorts Peter Uihlein and Germany's Marcel Siem.
Uihlein has missed the cut in his last nine starts in which there's been one, which is an alarming slump for a player who this time last year had just won his first European Tour title, carrying that confidence through this event on his way to 12th.
Siem has also been struggling for some time, failing to crack the top 30 of a full-field event since last October's Portugal Masters, and he arrives here having played in Texas last week which can't be considered ideal preparation.
However, Uihlein has actually been playing well in round one before a dramatic drop in round two as he desperately searches for weekend golf, and therefore I'm hoping he perhaps sneaks this by a shot to give us the opportunity to oppose him on Friday.
Posted at 1215 BST on 21/05/2014.