Blink and it's gone
Many have tried, but nobody has succeeded in taking his crown. The inimitable Cheeky Punt takes you through his weekly betting lows and highs with the original punting blog.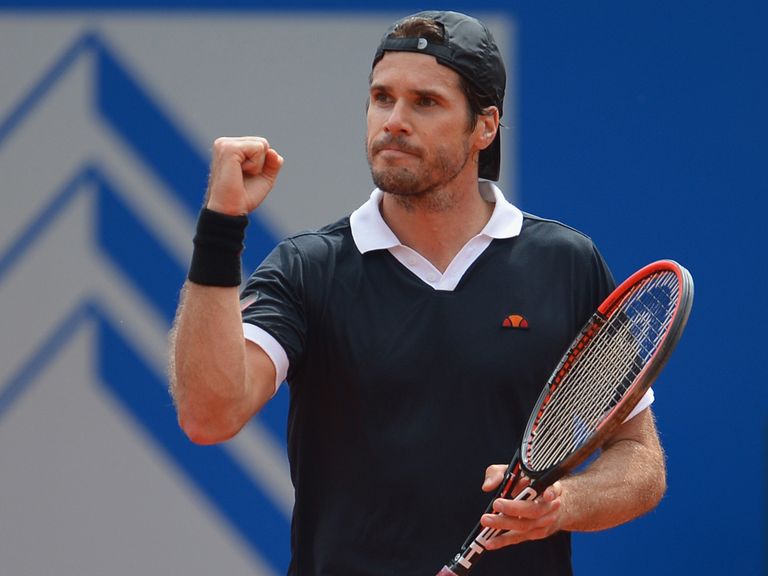 If one night could possibly sum up my entire gambling career it was last Wednesday.
I had thought long and hard about the Europa League final and knew that Sevilla were being under-rated against Benfica. It was the day before payday, however, so with just £17 to my name I decided to back them to win on penalties at a perfectly acceptable 10/1.
Me being me, however, I had to go and spoil myself by doubling that bet with Cowdenbeath to beat Dunfermline at 10/11. After a terrific game in Portugal Sevilla ended up winning 4-2 on penalties. Alas, Cowdenbeath could only manage a 1-1 draw at home in their play-off match rendering my double completely useless.
They call Cowdenbeath 'The Blue Brazil', an ironic nickname given their lack of success in the Scottish game.
Blue Brazil? In my house on Wednesday evening I was simply calling them *#**•*" *#*!.
---
I genuinely don't know why I bother going to work as it seems I cannot hold onto my wages anymore. It didn't help that payday coincided with the Dante meeting at York last Thursday and after being assured that True Story was the nap of the meeting I had myself £260 on the Godolphin hope.
The nag was being touted as a potential Derby winner but after watching it limp home in third I'd be reluctant to back it with stolen money at Epsom. I was all over Secret Gesture earlier in the day and watched helplessly as that was beaten by Ambivalent.
But the real heartbreak happened in Rome when a tennis five-fold was undone by a 1/6 shot. Stanislas Wawrinka you should be ashamed of yourself! Stan the Man, who has been awesome for most of the season and landed his first ever Grand Slam win at the Australian Open, put in an absolutely brainless shift against Tommy Haas, a player so old he has a picture of Moses in his school yearbook.
To add insult to injury Haas then retired from his next match when 6-2 down against Grigor Dimitrov when I had £180 on the latter at 8/15, meaning the bet was voided, costing me another £90-plus in profit.
---
Saturday was FA Cup final day and try as I might I just couldn't see how Hull City would avoid being butchered by Arsenal. I was all over the Gunners at 4/9 and I have to say its a damn shame that the Cup final now kicks off at 5pm.
Back in the day, coverage of the Wembley showpiece used to start at midday (sometimes earlier) and as a kid I used to buzz over the 'Road to Wembley' segment detailing how both sides had made it through to the grand old venue of legends.
Yet if I was unhappy about the kick-off time you can imagine how I took the news that Arsenal were 2-0 down in no time and defending like hungover Sunday league players. They ultimately pulled it out of the fire in extra-time of course but it was no consolation to those of us who were on them to win in 90 minutes.
I was at a wedding on the night and as I heard the final whistle I then began the unenviable task of trying to explain to 'er indoors that I had £17 left out of a month's wages. Gambling addiction - a tax on people who are bad at maths.
Cheeky's Punt of the Week: Gareth Bale to score first in the Champions League final at 6/1 (bet365).