Hair today, gone tomorrow
Many have tried, but nobody has succeeded in taking his crown. The inimitable Cheeky Punt takes you through his weekly betting lows and highs with the original punting blog.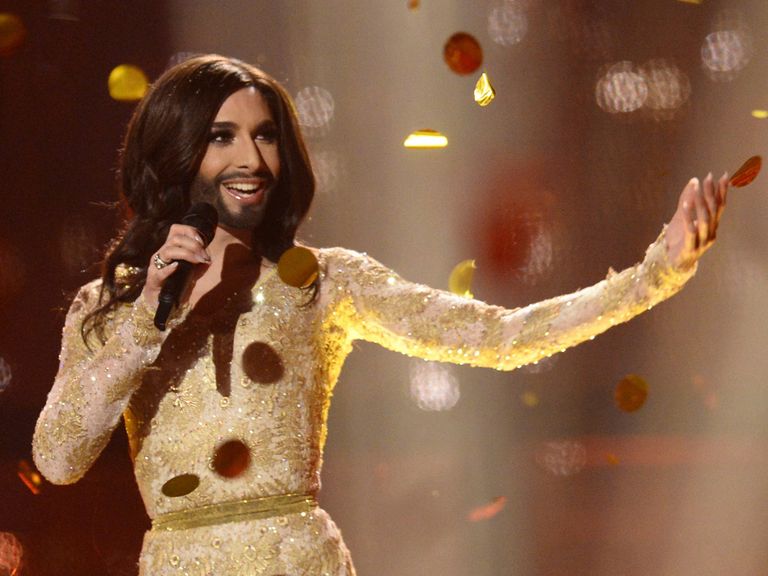 What a wretched week. On Tuesday I spotted that Conchita Wurst was a 25/1 shot to win the Eurovision Song Contest. Who is Conchita Wurst? She is, of course, the transvestite alter ego of former boy-band star Tom Neuwirth.
Known in the tabloids as "the bearded lady," she had called the beard "a symbol of tolerance" (though Johnny Fat Pants called it something different entirely in the pub recently).
I'm a big Eurovision fan and knew there wasn't much in the field this year save possibly for Icelandic entry Pollaponk, a groovy quartet who in my humble opinion were a nod to the glory years of Showaddywaddy. Typically I was skint so put the feelers out to the lads but got no bites.
Sure enough by Friday Austria were in to 3/1 but I was still convinced Wurst was value. I was laughed at by my peers, however, many of whom were unwilling to back my intuition with hard cash. In the event I didn't manage to have a solitary bean on Conchita, who sang a blinder called Rise Like a Phoenix. The figure-hugging frock and full beard wowed the Copenhagen audience (Britain gave her 'douze points') and she went on to secure victory with three rounds to spare.
I was in bits, gutted, with the only consolation being that Austria's win was one in the eye for Russia, with their outspoken MP Vladimir Zhirinovsky saying sombrely in the aftermath: "It has turned wild. There are no more men or women in Europe, just it."
---
I didn't have a bet in midweek but it was a mate who brought the drama. 'Takeaway' (so named for his ability to eat outrageous amounts of fast food when hungover) spiked £1,425 on Wednesday after punting Manchester City (-2) to beat Aston Villa and Sunderland (-1) v West Brom.
Cock-a-hoop, the next day he decided to treat himself to a new suit. Now takeaways are not the only thing he has a weakness for. He also likes a bit of roulette. When I say 'likes' I am perhaps doing him an injustice. He 'likes' roulette like Madonna 'likes' wearing pointy bras. He is, in fact, mad for them.
So before getting his new suit measured my mate had a pop into Betfred for "a few spins". Some 20 minutes later he was over a grand down when who should walk in but Phil 'The Power' Taylor. Taylor, the best darts player in the history of the game, casually asked "are you winning son?" Admitting afterwards his "head had gone" by this point and a conversation with a 16-time world champion was the last thing he needed. He conceded with a shrug that he wasn't (though in much more colourful language) and carried on playing. He texted me later (Takeway that is, not The Power) with the following classic:
Him: I didn't even get a pic with him or have a bit of craic am proper gutted
Me: What was he betting on?
Him: I don't know man I was a bag of sand down and in a daze. Do you think I was bothered? Lucky Leprechauns? What u on about? Idiot.
Me: Least you can tell your grandkids I suppose...
---
I at least managed to end a bad week on something of a high after spiking my first winning bet for a fortnight. It came in the form of a 'both teams to score' four-fold and I have Kazenga LuaLua to thank.
The Southampton-Man United, Fulham-Palace and Sunderland-Swansea games all produced goals so I was sweating on the play-off match between Derby and Brighton.
The Rams dominated the match from start to finish and when they went 4-0 up after 87 minutes I had virtually given it up. Thankfully LuaLua hadn't and his 89th-minute consolation had me off the couch and giving it big licks into the mirror.
The day was tainted somewhat by an earlier brush with the law. A police car pulled me over on Sunday morning and a rather portly officer waddled over and stuck his head in my window.
"Papers?" he said. Quick as a flash I put my right hand out, pointed my fingers and said "Scissors, I win!"
Suffice to say he didn't see the funny side and before you could say Rodney King he had me out of the motor and was breathalysing me. You could tell he was busting for me to fail but thankfully I had not been on the giggle water the night before and I was soon on my merry way after blowing perfect '0' on his trumpet of justice.
Cheeky's Punt of the Week: Maria Sharapova to win the French Open at 5/1 (Ladbrokes).