Eggs in Rory's basket at Quail
Ben Coley previews the Wells Fargo Championship at Quail Hollow and fancies 2010 champion Rory McIlroy to take the world of beating.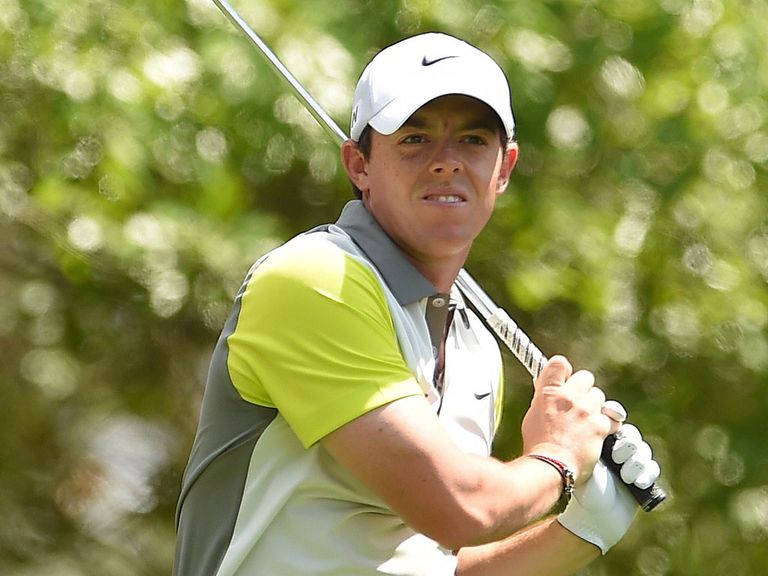 The PGA Tour heads up the coast to North Carolina this week for the Wells Fargo Championship, at one of the classic beauties of golf course design, Quail Hollow.
Originally put together by George W. Cobb and tweaked more than once by Tom Fazio, it's a course famous for a closing stretch named The Green Mile, with holes 15 through to 18 representing a stern test for would-be champions.
This year it'll feel a little different, especially to the players. All 18 greens have been relaid with Bermuda grass and positive reports suggest that last year's shambolic surfaces should be confined to history, while holes eight and 16 are among those that have changed markedly with shifting of fairways and sight-lines from the tee.
All of this is in preparation for the 2017 PGA Championship which is pencilled in for this par 72, a course that stretches just beyond 7,500 yards and one built for such events. Indeed, six of the 11 champions here are major winners and there's a feeling that it's a test made for only the very best in the game.
However, such is golf that there have been one or two exceptions to that theory and none more so than last year's winner, Derek Ernst. The rookie didn't even have a spot in the field on Monday and even midway through the final round appeared to have little chance, before the likes of Phil Mickelson and Lee Westwood conspired to allow Ernst and David Lynn to do battle in a play-off.
Ernst did conform to a trend which has built up here in recent years in that winners, while ordinarily exceptional, are increasingly from the younger crop of players. Rory McIlroy and Rickie Fowler are others, along with Sean O'Hair and Anthony Kim, each of whom at some stage has been heralded as the next big thing.
As for what it takes to succeed here, taking advantage of the par-fives helps but it's the testing par-fours which really sort the field out. Ernst, Fowler and McIlroy all led the field in par-four performance and all did so by hitting greens; albeit these big targets offer some form of respite to the entire field in that regard.
The other notable thread through champions is the ability to drive the ball long and straight. Ernst was 11th in distance and 14th in accuracy; Fowler 13th and second; McIlroy eighth and 27th and O'Hair seventh and 20th. That Ernst currently leads the total driving stats for this season despite generally having struggled is further evidence that we need someone who excels off the tee.
All of which adds to my confidence that this is the week which sees Rory McIlroy remind us that he's the best player in world golf when he's at the top of his game.
So far this year, Rory hasn't quite managed to hit such heights but eight top-25 finishes from eight starts will all have helped recreate the confidence he established when dominating the sport in 2012, and he's surely just one win away from a return to that sort of level.
There's probably no better place for him to put the pieces together than here at Quail Hollow, a course he recently ranked as one of his 10 favourites on the PGA Tour, saying: "The home of my first win on U.S. soil, Quail Hollow is a beautiful course and a tremendous golfing challenge. For me, it is one of the best in the southeastern United States."
It's no surprises that McIlroy loves the place. Long and with four par-fives, it's the type on which he's always thrived and bears close resemblance to Congressional Country Club, where he produced a dominant display to win the 2011 US Open.
It was here at Quail Hollow, though, where McIlroy first showed what he's really capable off. A course record 62 in the final round of the 2010 renewal saw him storm to an imperious victory and with major champions among those he had to pass and then hold off on the final day, it was one which confirmed him as the potential superstar of his generation.
I see no great value in treading over old ground as to what went wrong last year, because clearly that's behind him. Crucially, he at last has a driver he's happy with and any interview you read with him from this season features a comment about how long and straight he's hitting the ball, and how he feels that's always going to be key to his success.
In terms of par-four performance, Rory's stats are back up with the level he produced in both the season of his Quail Hollow win and in 2012; he currently ranks fourth in birdie or better and 11th in performance, as well as third in overall birdie average and fourth in scoring.
McIlroy's total driving stats might not say so right now but for my money he's the best driver of a golf ball on the planet, and he arrives here fresh and ready after his best ever finishing position at Augusta, which in turn followed his best ever finishing position at the Shell Houston Open.
We know he can win off a break - he'd been off since a missed cut at Augusta when winning this title - and that he was 10th here last season despite playing poorly throughout the year. That performance saw him lead the field in total driving and greens hit and if he does so again, these new surfaces should help him make the putts this time around.
Throw in a play-off second to Fowler in 2012 in which he ranked sixth for greens hit and you have further confirmation, were it needed, that this really is his playground.
Of course, it doesn't take much to make a case for Rory at one of his favourite courses while he's playing well. But when I saw a field lacking all of the current top-eight ranked players in the world, with a second-favourite in Mickelson who isn't playing at all well, with a third favourite in Westwood who doesn't win often in America and a fourth-favourite in Justin Rose who has no sort of form at the course, it seemed clear to me that if McIlroy plays close to his best he should win.
That of course is no guarantee, but at 15/2 and with six places on offer I make him an outstanding each-way bet and will be extremely disappointed if he doesn't hit the frame.
Naturally, there are other players who catch the eye to an extent here and there's some temptation to add to the outright staking plan. Had Rickie Fowler played well last week he'd be fifth favourite for this and nowhere near 33/1, while Webb Simpson is out at 66/1 from 20s last year and will hope to turn around his form in this home game.
Russell Henley is another who has drifted out again after one bad week and his career really started to roll when he began working with the pro at Quail Hollow, and you can add the likes of Ryan Moore and Gary Woodland into the mix too.
But ultimately the only other player I want on-side is Jason Kokrak and I'm going to head to the top-20 and top American markets.
Big-hitting Kokrak - who lives just down the road from Quail Hollow - looks a player who could join the long list of maiden winners some time soon. I felt he'd have had a great chance last week, but perhaps his decision not to play in Louisiana was made to strengthen his credentials in a tournament he's desperate to do well in.
Last year, Kokrak sat inside the top 10 after every round bar the last one, which saw him bomb out completely. But those 54 holes are enough evidence that this long par 72 will suit and further encouragement is taken from his subsequent third at Congressional in the AT&T National.
Whether he can go on and win here, I'm not sure and I don't feel that 66/1 represents great value in that regard. However, in 39 events since the start of the 2013 season he's produced 14 top-20 finishes, and it's noticeable how often he finishes outside of the frame but inside the top 20 or so.
With a season-long ranking of 19th in par-four performance and having played consistently well throughout 2014, I'm hopeful he can oblige at 3/1 with another top-20 finish, as well as a more speculative 35/1 in the top American market.
The latter gives us the chance to take on favourite Mickelson and with a lot of the top home players looking slightly out of sorts, it's not much of a stretch to think Kokrak could be the pick of them come Sunday.
Posted at 1045 BST on 29/04/2014.