Break dancing given new meaning
Many have tried, but nobody has succeeded in taking his crown. The inimitable Cheeky Punt takes you through his weekly betting lows and highs with the original punting blog.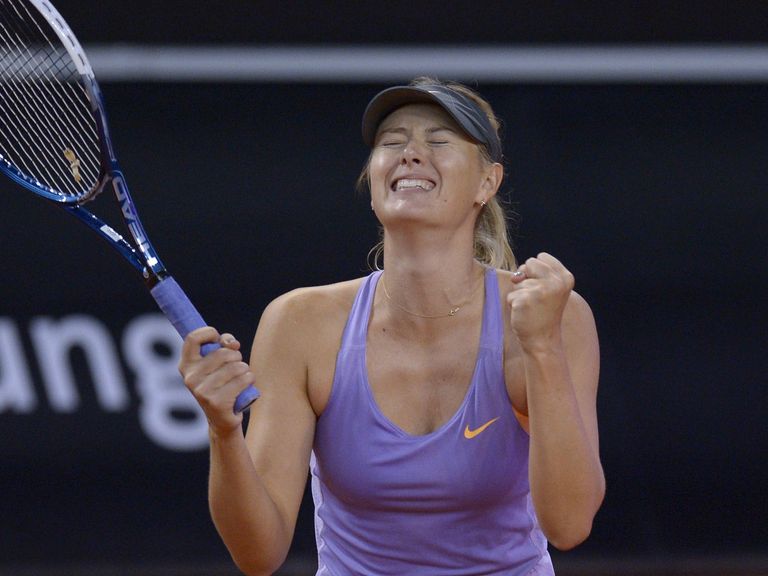 Last week saw the sacking of David Moyes, a move that caused reverberations around the footballing world.
The sacking was someone inevitable given Moyes had taken a team that had cantered to the league title a year previously and moulded them into a rag tag bunch of ne'er do wells. The demise of the Moyes-iah of course heralded the obligatory 'Next Manchester United manager' market. I have a notoriously poor record betting on these type of 'special' markets having lost vast amounts down the years. Lowlights include:
Steven Gerrard to sign for Chelsea (2005)
Harry Redknapp to be next Newcastle United manager (2008)
Malky Mackay to be next Everton manager (2013)
That naughty trio alone set me back over £1200 and the Gerrard one in particular was a bitter pill to swallow. I was into him to the tune of £480 at average odds of 9/4 and went to bed on a warm July night in 2005 with him a 1/10 shot in places to make the switch to London after viewing images of Liverpool fans literally burning Gerrard shirts outside of Anfield. I awoke the next day and nearly choked on my Sugar Puffs after seeing the teletext headline scream 'GERRARD IN AMAZING REDS U-TURN'.
So when a mate of mine got on the blower on Wednesday morning insisting he was doing some scaffolding work near Salford and had "just seen Roy Keane eating a sausage sandwich near the train station" my heart sank. Keane was a 200/1 poke to get the Old Trafford gig at that point but my mate was convinced, proving the old adage true that you simply can't educate pork. Roy Keane? I'd rather back Roy Cropper...
---
It was party time on Friday as I ventured out to celebrate the 40th birthday of a good friend of mine. The gentleman in question was a former boxer and as I surveyed the eclectic crowd in attendance I remembered a quote by 1960s heavyweight world champion Sonny Liston, who once said: "A boxing match is like a cowboy movie. There's got to be good guys and there has got to be bad guys."
One of the unquestionable good guys at the gig was a former fighter known locally as 'Corned Beef'. The Beef, a fitness fanatic now in his forties, was in ebullient mood and as I walked in I witnessed him casually doing one-arm press ups in front of a bunch of engrossed teenagers. It was quite a spectacle but went from impressive to downright weird as after what must have been over 100 one-armers he then began to do lunges, squats and star jumps on an empty dance floor. It had gone from a bit of craic to a full breakdown and it wasn't helped by a DJ who midway through stuck on Rocky classic 'Hearts on Fire' by John Cafferty. Corned Beef's head had clearly gone by this point as he worked himself into a sit up frenzy. He was eventually forcibly removed from the dance floor, lathered in sweat, by two concerned family members.
That bizarre incident aside the night was a roaring success. I supped a steady 10 pints in good company and received them 'gratis' after a £60 punt on Roma to beat AC Milan at 4/5 resulted in a 2-0 win for the Giallorossi.
---
Sunday was a good day. I managed to turn £26 into £143 courtesy of a Sunderland, Grigor Dimitrov and Maria Sharapova treble. The Black Cats battered Cardiff 4-0 while Dimitrov hammered Lucas Rosol to win the BRD Nastase Tiriac Trophy. Sharapova however looked dead and buried in her WTA Stuttgart final against Ana Ivanovic. She lost the first five games of the match and at one stage was a set and 3-1 behind before rallying magnificently to win her third Stuttgart title in a row, £80,000 in cash and drive away in a brand new top of the range Porsche sports car.
But the drama didn't end there. 'Er indoors, presumably inspired by hit TV show Come Dine With Me, also invited a few people round ours for Sunday lunch.
Fair play to my much maligned other half, who pulled out all the stops. A beef dinner with all the trimmings was on the menu so I couldn't believe my ears when one of the guests strolled in and asked "if there was a vegetarian option?".
A vegetarian option? A vegetarian option? Suffice to say said guest spent the rest of the afternoon eating a bowl of Rice Krispies in silence.
Cheeky's Punt of the Week: Khan to beat Collazo on points at evens (William Hill, Paddy Power)