Scholar can foot the bill
Ian Brindle takes a look ahead to the £200 000 William Hill Greyhound Derby at Wimbledon.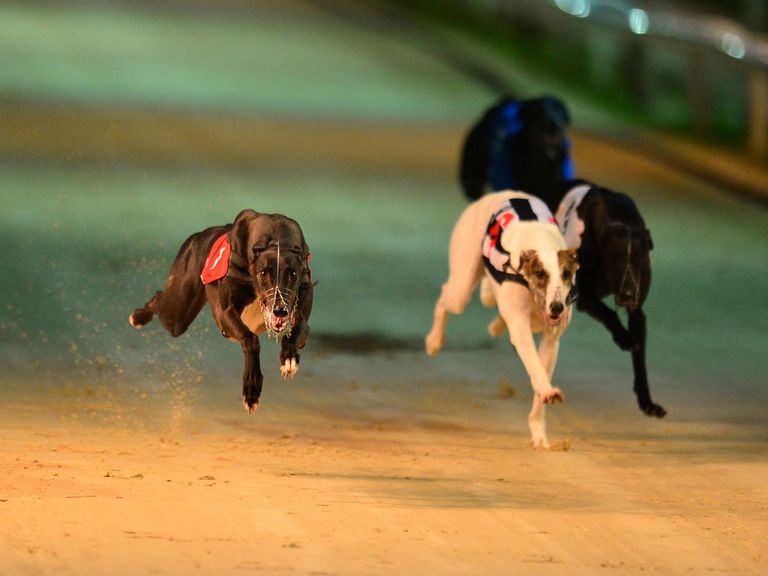 While rumours of the axe looming over racing at Plough Lane have persisted over the last few years, the announcement that over 200 entries have stood their ground for this year's William Hill Greyhound Derby will have been music to the ears of both the racing manager and the sponsors.
A massive first prize has helped to boost the numbers though thankfully the quality appears not to have suffered as an earlier slot in the calendar has given the Irish trainers a suitable gap between the Wimbledon and the Shelbourne Park equivalents.
As with its equine namesake, the Derby aims to discover the best of its type and around three minutes of action will unearth it. This, however, is where any similarity ends. Open to greyhounds of any age, the only qualifications for entry are a £250 fee and a current registration with a licenced trainer.
Three-tier Derby
In many respects, the Derby can be viewed as comprising of three distinct parts, the first two weekends helping to filter out the more 'hopeful' entries before the pressure is applied with three runs inside seven days. Following this arduous process, the remaining six runners secure the luxury of a seven-day hiatus before a Final held to the accompaniment of the infamous Wimbledon roar.
Fast times can ensure progression through the early rounds but it is the second stage of the competition that can cruelly expose any frailties, and this is invariably where the cream rises.
With the exception of Bandicoot Tipoki in 2010, it is unusual for the initial pacesetters to be around when the big cheques are handed out. Yet, sending a dog undercooked to the first round can carry a real danger of elimination. With the 96 qualifying slots spread over a greater number of heats this year, there is every chance that there will be a high profile absentee from round two.
Selectivity is therefore key when considering betting strategies on the opening rounds of the Derby.
Last year, the favourite obliged in 12 of the 26 first-round heats, but a wet track on the second evening saw no fewer than eight of the jollies turned over, and five of those were sent off at a shade of odds-on.
Heavy ante-post favourite, Taylors Sky, suffered the ignominy of being outpointed at odds of 2/7 a year earlier, and it's been little easier for punters during the other two years since Wimbledon switched to its current configuration, with just 39% of the opening-round jollies hitting the target in 2010.
In terms of the outright market, punters have never really had it so good. All of the major bookmakers are betting each-way for the first six places so successful players are already guaranteed to draw before the dogs enter the traps for the Final.
The sponsors are also repeating their "second chance" concession where backers of dogs that were eliminated in the first round can claim another run for their money as a free bet in round two.
Legend Lister chases eighth Derby
William Hill have chalked up 8/1 about Charlie Lister claiming an eighth Derby and just 6/4 about the Newark maestro reaching the Final with any of his runners.
Sidaz Jack will attempt to win back-to-back Derbies, and he's certainly in the right hands to do so. Lister achieved the feat with Rapid Ranger in 2000 and 2001 and wasn't too far away from repeating the dose with Taylors Sky in 2011 and 2012.
The dog does not have the luxury of coming into this year's competition under the radar, and having not exactly impressed in two recent trial stakes at Wimbledon, he can afford no mistakes on Thursday as only two runners will qualify from his heat.
Sidarian Blaze is a recent recruit to the Lister camp having joined from Graham Holland with the Derby as his aim. Life won't be easy for him in Heat 18 but Lister has been unflinching in his regard for the dog and despite a couple of short-price reverses since arriving in Britain, he has to be considered a big player if he can repeat the time of 28.15 that he recorded at the track in April.
Among Lister's longer priced runners for the Derby is Southern Mesut. A four-time winner at Romford, he is probably better over shorter though it seems interesting that new connections sent him over the very stiff four bends at Swindon. With Wimbledon's 480 metre distance favouring early pace, he could make an impact on this competition.
The veteran trainer has one of the best records of sending out first-round winners so expect to see plenty of interest in his runners (to the point of being overbet) as they head to the boxes.
Irish eyes can smile
The last Irish trained winner of the Derby was back in 2008 and the sponsors offer 11/4 about the eventuality this year.
This could prove to be a generous price as while there have been just two winners from the Emerald Isle over the last 10 years, there have been 19 Irish-trained finalists over that period, with two or more Irish-based runners reaching the final on six of those occasions.
Few would begrudge Paul Hennessy a maiden Derby success having sent out Tyrur Kieran (second) and Tyrur Laurel (fourth) in 2008, and reached the finals in 2007 and 2011.
Hennessy appears to have assembled a strong squad this year and BAREFOOT SCHOLAR has plenty to recommend him.
A winner of his first two starts at Kilkenny, he comes into the Derby off the back of two trial stakes at Wimbledon - winning the first before meeting significant trouble in running in the second.
Powerfully built at just over 36kg; he can put some of that muscle to use during the likely scrimmaging and he's landed a relatively soft heat on Friday.
Kereight King has been a hot ante-post favourite in recent weeks, and having been eliminated at the third round stage last year, he seemed sure to be a leading player in the Irish equivalent before a toe injury curtailed his involvement.
Part-owned by 19-times champion National Hunt jockey, Tony McCoy, the son of Droopys Maldini showed no signs of discomfort when posting a time just six spots off the course record in a recent trial over course-and-distance.
Ballymac Vic has been a real springer in the market since Liam Dowling confirmed a return to Wimbledon for last year's third.
He won plenty of fans with his four victories during that campaign but he'll have to overcome the handicap of not having had a recent look around Plough Lane. That said, his trainer believes that his recent sprint trials at Tralee and Limerick have him as good as ever.
Critic can defy layers predictions
Also present in last year's Final was SCREEN CRITIC and he too has had a significant layoff having finished lame in the Select Stakes at Nottingham.
A rest of seven months followed that misfortune and though he was a little disappointing in the Arc at Swindon, those runs should have teed him up perfectly for the Derby.
Kevin Hutton's kennel have mopped up plenty of open races over the last few weeks and the dog has looked a serious performer when getting trap six.
The first-round draw has done him plenty of favours in that regard and though Hutton has been worried that his charge isn't at his peak ahead of the first round, the extra 48 hours should prove highly beneficial and he can make a mockery of the three-figure odds that are being offered about him.
Swift Keith's scintillating performance in front of the Sky cameras in March certainly captured the imagination and that was his second victory in two starts at Wimbledon. He has been handed a potential banana-skin in his opening round heat as he has to defy an unhelpful draw of trap four in Heat 30.
John Mullins has ordinarily had his Derby team primed to pinch a couple of the opening rounds though he could take a different tack with the best dog he has trained for some time.
Paul Young heads the list in terms of numbers of entries received and Airlie Impact went close to glory last year. His attempt to go one better sees him pitched in against two improving sorts in Jordans Brianna and Calzaghe Star in round one.
Many fancied Sheffield to provide last year's winner and while little went to plan for Barrie Draper's set of star names, that hasn't muted any local enthusiasm about the Elaine Parker-trained Pay Freeze.
Last year's Steel City Cup winner went on to land the Pinpoint Standard Recruitment Trophy at Newcastle but connections have had the Derby on their mind for some time and his early pace should see him progress through on Thursday with the minimum of fuss.
Posted at 1135 BST on 28/04/2014.