Real value to be had
Ben Coley previews Tuesday's Champions League clash between Bayern Munich and Real Madrid, with the visitors the value call.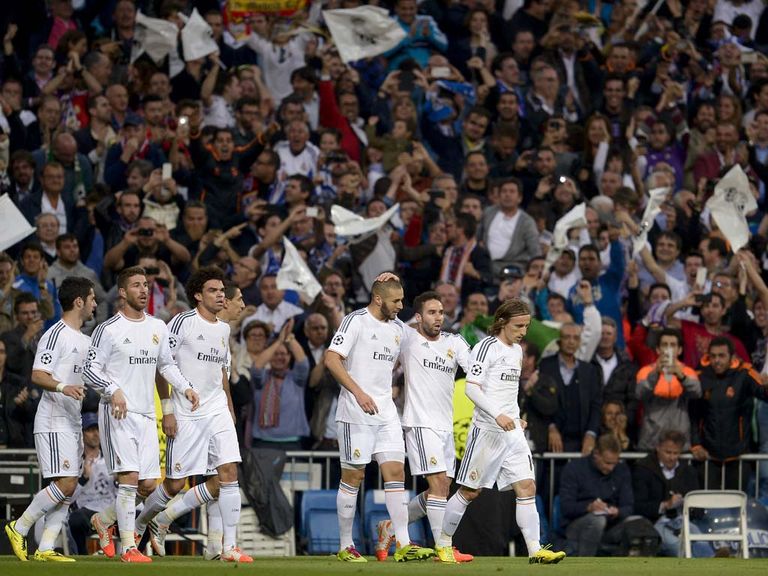 "Possession doesn't mean anything when your opponents create the better chances. We are lucky they only scored one."
Franz Beckenbauer's reflection on the first leg of this fascinating Champions League semi-final rather summed things up perfectly. For all that Bayern dominated possession in Madrid, Real were absolutely comfortable in allowing them to do so and implemented their counter-attacking plan to perfection. It was Madrid who were more threatening more often and Bayern are probably lucky to be within touching distance, having huffed and puffed without producing much.
Make no mistake, the current holders have an outstanding record in Europe, an outstanding manager and an outstanding set of players who are capable of turning this tie around - but the betting is simply giving them too much respect and it's Madrid who look worth backing at a remarkable 4/1 to qualify in style with another victory.
Quite simply, I can't think of a fixture in which Real should be 4/1 underdogs. There's no doubt that Bayern are slightly more likely winners of this particular game but I would have the visitors somewhere between 2/1 and 5/2, so the decision is made simple despite one or two obvious concerns which we have to acknowledge.
Top of the negatives is the argument that Real do not need to win and it's correct, therefore creating the possibility that they're not giving their all to score. But this is a team littered with attacking talent who are at their most effective when able to counter against dominant opponents. In that sense, the circumstances for this game mirror the first leg in which Real obliged as 8/5 shots who were well backed at the price.
We could also look at their 2-0 defeat at Dortmund in the quarter-finals as evidence that they're vulnerable and again, there's undoubtedly some substance to this case. But that performance was very much the exception to the rule under the excellent Carlo Ancelloti and it came without their talisman, Cristiano Ronaldo, who was in superb form last week and again at the weekend.
Finally, history is firmly against the visitors, who have never won away at Bayern. Again, this is a fact with some relevance albeit very, very minor, and the positives far outweigh any such concerns surrounding Real's ability to get the job done.
First and foremost is the case for the set-up of this game suiting Madrid, who have probably the most effective counter-attacking line-up in Europe. It's one which is set to include Gareth Bale after he recovered from a bout of flu which kept him out of their weekend game and is capable of capitalising on the high Munich line which has long looked vulnerable to pace.
The other big positive for Real backers is Bayern's form, which has undoubtedly tailed off in recent weeks. Part of this is down to their absolute dominance of the Bundesliga but I'm not convinced they can flick the switch and produce their brilliant best out of nowhere having been coasting domestically of late, particularly when facing opponents of such enormous quality. Certainly, warning signs were there when they limped to the semis at the expense of a poor Manchester United side and there's more evidence as to their fallibility.
At the weekend, Werder Bremen led 2-1 before ultimately losing 5-2 but that was the eighth consecutive home game in which Bayern have conceded. Wins for Arsenal and Manchester City at the Allianz further demonstrate what damage can be done by swift countering against Guardiola's patented style of play and Real will be primed to pounce as their opponents stream forward in search of the goal they must find.
Ultimately, however, the best thing about taking 4/1 about Madrid is that, in my opinion, you're getting 4/1 about the better side here. That they don't need to win isn't enough to put me off and a healthy wager is advised in the hope that Real can cope with what's likely to be a more direct approach from Bayern and win a mouthwatering game.
Posted at 0925 BST on 28/04/2014.