Cheeky's race is run...
Many have tried, but nobody has succeeded in taking his crown. The inimitable Cheeky Punt takes you through his weekly betting lows and highs with the original punting blog.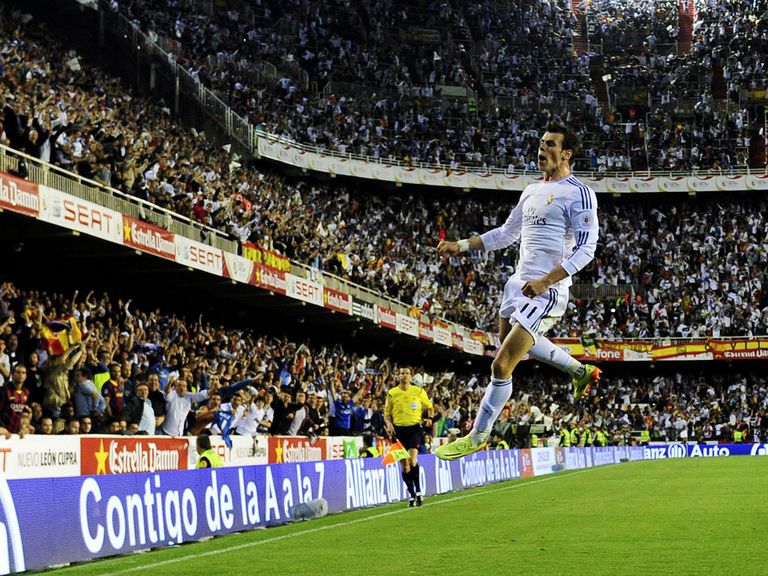 I suffered another gambling day from hell on Wednesday. A 4/1 Monte Carlo Masters tennis treble bit the dust in shocking fashion as Gael Monfils, a 2/9 chance I threw in purely because I'm an idiot, lost to obscure Spaniard Pablo Carreno Busta in straight sets.
I then chased on Barcelona, who were evens 'to win the trophy' Real Madrid in the Copa del Ray final. Just a few weeks previously I had smashed into Real Madrid to beat Barca, at home, only to see them lose a thriller 4-3. This time round I threw 200 banjeros at Barca after hearing that Los Blancos talisman Cristiano Ronaldo was out injured.
It was another thriller that came alive in the last 10 minutes. £85million man Gareth Bale scored a sizzling individual goal late on to make it 2-1 to Real. Then, in injury time, Barca's £48million man Neymar inexplicably missed a sitter from five yards out to send the match into extra-time. Proof, if proof is needed, that if you pay peanuts...
Spare a thought for a pal of mine however who wanted to buy a pair of jeans for the Bank Holiday weekend but was baulking at their £100 price tag. So, using a rationale only a problem gambler could, he had £700 on Manchester City to beat Sunderland at 1/7. You can guess the rest. City drew 2-2 with the Black Cats, and my mate spent his Bank Holiday in a pair of old Levi's.
---
Benjamin Disraeli had it right when he bemoaned "there are lies, damned lies... and statistics."
On Sunday Roger Federer was gunning for one of the only titles to elude in in his illustrious career, the Rolex Monte Carlo Masters, and he was a 4/6 shot to beat fellow Swiss Stanislas Wawrinka in the final.
The pair had faced each other 14 times and Federer had an imperious 13-1 record. I therefore found it rather mental that the Camel Coats were going 4/6 about the greatest player ever to play the game. I doubled 'The Fed Express' with Liverpool to beat Norwich (4/9) and when the Reds rolled the Canaries over 3-2 at Carrow Road I was convinced we were in business.
Wawrinka however had other ideas.
He dropped the first set but battled on bravely to claim the second on a tie-break before steamrollering Federer in the decider. The original plan on Sunday was to get my glad rags on and have a good slurp that evening, one of the most riotous on the social calendar in my fair town. Instead I spent it smashing Easter Eggs off my head in the living room in a bizarre display of Cadbury's self harm.
---
The omens were not good on Bank Holiday Monday. Having kept myself off the demon drink on Sunday I was fresh as paint so had myself a nice steady four-miler round our town. Nothing wrong with that you might say but some 300 yards from home I saw one of my old flames from school. A lass I had not seen in over 15 years who was, and blatantly still is, a proper sort. However the timing of this mini-reunion was all wrong. I was flagging in the heat, genuinely running on empty and as she beeped her horn and waved I was trying for all my might to pass a woman on a Motability scooter. I was grimacing like Seb Coe in the 1980 Moscow Olympics and remain convinced the old woman on the scooter knew it was game on as she produced a burst of speed from nowhere to leave me looking like a complete divvy.
Suffice to say my coupon bit the dust later on as Millwall's inability to see off 10-man Doncaster cost me £233 off a score.
However my coupon woes were nothing compared to a pal of mine called Jeff who had a £200 Both Team to Score - Team to win treble and was on for £10,400. He made the fatal mistake of publicising his 'win' on Facebook however which inevitably then saw MK Dons land a 93rd minute equaliser to secure a point against Brentford and blow poor Jeff's bet out of the water.
Lady Luck? She ain't no Lady...
Cheeky's Punt of the Week: Jurgen Klopp to be next permanent Manchester United manager at 5/1 (Paddy Power)