Cheeky and the slip of shame
On Tuesday night I had a 'both teams to score' six-fold and with over 20 minutes left only needed Leeds for a £396 outshot.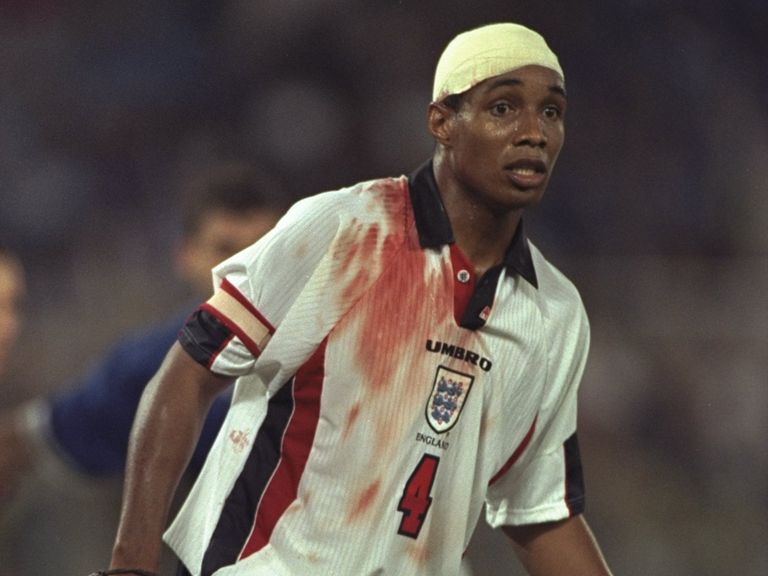 The Whites were away to Watford and despite being in quite ropey form I was sure they could bring home the bacon for me and find the old onion bag.
I spent nine years living in the city after all and have fond memories of the place, save for the time a Headingley bouncer threw me down some nightclub stairs and I broke my elbow. Or the time I was bottled over the head in the Majestyk nightclub, patched up by the St John's Ambulance crew and bravely carried on drinking (think Paul Ince for England against Italy, circa 1997).
Alas, it was not to be. Watford ended up winning 3-0 and I was struck down with another severe case of One-goalitis.
---
Oh, how the mighty have fallen.
Just a few short months ago your hero was fearlessly slamming down four-figure bets during the PDC World Darts Championships.
On Wednesday night, however, I was reduced to placing a £3 correct score double on the evening's Champions League matches.
The student who took my bet in Coral did so with sadness in her eyes and when she gave me the slip back she also gave me a look that will haunt me until I am old and grey.
My prediction, Bayern Munich to beat Manchester United 3-0 and Barcelona to beat Atletico Madrid 3-1, was hopelessly wide of the mark.
Sometimes it is necessary to cherish life's battle scars however, so I have decided to keep 'the slip of shame' and use it as a motivational tool in my ongoing request to bash the bookies.
---
Getting drunk on a weekend is nothing new to El Cheeko. Fact is I am a time-served weekend showman who can drink the old giggle water for fun.
The bottom line, however, is that you have to show the suds a degree of respect as she is a cruel mistress who can ruin you when the mood takes her. Last Saturday was a case in point.
I was a full three days away from payday and had no intention of sampling the fruits so I went for a sauna at my local gym. The early-morning silence was shattered some 20 minutes later, however, when one of my best friends, a former professional boxer who shall remain nameless, fell through the door carrying 12 bottles of Coors. He had been to my house in a taxi and hunted me down to the gym (though I'm still unsure how he got the bottles past reception). Ninety minutes and six bottles later he had persuaded me to go with him to Newcastle.
The rest of the weekend is very sketchy but I can remember swapping an £80 suit jacket for a plastic cowboy hat and receiving my marching orders from Tiger Tiger when an attempted back spin went pear-shaped and I knocked a table of drinks over.
I also made the mistake of not going home and spent Sunday drinking warm lager in a kitchen with two other men hugging each other while chatting absolute nonsense. Money is the root of all evil? No. That would be alcohol...
Cheeky's Punt of the Week: Kingman to win the 2000 Guineas at 6/4 (Paddy Power) - get on while you can.