Repeat show in Monte Carlo
Our Andy Schooler is backing Novak Djokovic to retain his Monte Carlo Masters title at the expense of Rafael Nadal.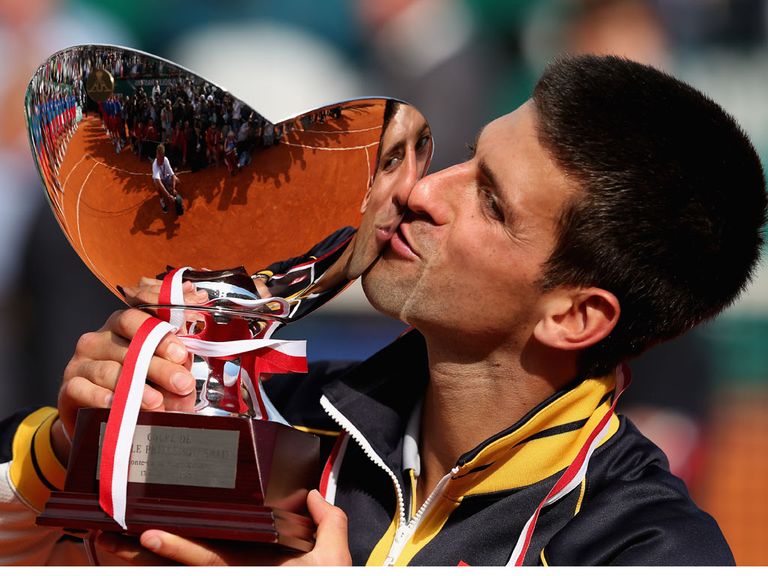 Those of you who read my Net Talk column last week will not be surprised that I'm siding with Novak Djokovic to win this week's Monte Carlo Masters.
Apologies in advance if this preview echoes that look at the claycourt campaign as a whole, but I feel Djokovic could well be the man to finally end Rafael Nadal's dominance on this surface this year.
Nadal is an eight-time winner both here in Monte Carlo and at Roland Garros and has deservedly earned himself the moniker of the greatest claycourter of all time.
However, Djokovic has not been far behind him in recent years and he looks a good price to change the established order in 2014.
Last year Djokovic actually won in Monte Carlo, ending Nadal's eight-year reign in the principality (actually the Monte Carlo Country Club is on the French side of the border), while when the pair met again at Roland Garros a handful of points decided one of the matches of the year as Nadal took his revenge by winning 9-7 in the fifth set of their semi-final.
I remain convinced that had he kept his head, instead of being distracted by the dry, slippery court, Djokovic would have won that day. He had led 4-2 in that deciding set.
It should also be remembered that Djokovic did have Nadal's number on this surface in 2011 when he beat him in Madrid and Rome but then failed to set up the rematch at Roland Garros by losing to Roger Federer in the last four.
Put together, Djokovic only trails Nadal 4-3 on clay over the last five years.
Crucially Djokovic also comes into this week having laid down some markers over the past few months.
While there was plenty of talk about the Serb's demise when he failed to defend his Australian Open title, he bounced back superbly by winning the Indian Wells-Miami double on hardcourts.
He fought his way back into form at the former before dominating opponents - including Nadal - in the latter.
His Miami final demolition of the Spaniard was particularly noteworthy, as he pulled his opponent around the court, dominating from the centre of his baseline.
It was Djokovic's third straight-sets win in a row over Nadal and although all three were on hardcourts - a surface which favours the Serb - he certainly holds the upper hand in terms of the mental battle as the pair arrive on the clay.
Put together, I feel the evidence makes a good case for Djokovic to be backed at the prices in Monte Carlo.
He's 15/8, with Nadal a best of 9/10, and I don't think that's a fair reflection.
It's 12/1 bar the front two but although I've spoken earlier this season about how the big guns could be vulnerable on hardcourts this term, I don't feel the same way on this surface.
Nadal and Djokovic are far and away the best players on the clay and I would be surprised if the pair were not playing in the final for the third successive year.
For that reason I'm not tempted to seek out any big prices in the hope of nailing some each-way profit.
One man sure to be popular on that front is Fabio Fognini after his much-publicised win over Andy Murray in Davis Cup last week.
However, while plenty got excited about how well the Italian played that day, it should be remembered that he was up against someone with very little track record on the clay.
Murray has never even reached a final on the red dirt and while a single semi-final appearance at Roland Garros is not to be sniffed at, just a solitary win over a top-10-ranked player on clay tells its own story.
For the record, Murray does not play this week but Roger Federer does having accepted a wild card. However, the Swiss' only win over Nadal or Djokovic on clay in the last five years was that Paris semi of 2011 and I can't see him threatening the big two this week.
Posted at 1300 BST on 13/04/2014.