DeLaet primed for maiden title
Ben Coley previews the Shell Houston Open and expects Graham DeLaet to go close to landing a first PGA Tour victory.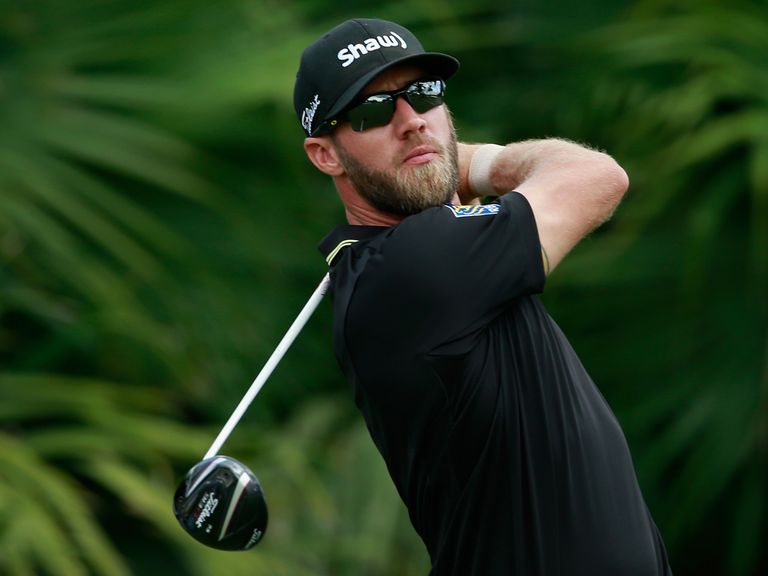 The Shell Houston Open is back in its customary slot behind the first major of the year, and it's no surprise that an extremely strong field heads to Texas as final preparations for the Masters are undertaken.
At in excess of 7,400 yards and playing to a par of 72, the Golf Club of Houston - or Redstone in common tongue - will once more be set up to mimic Augusta National and therefore provide an opportunity for players to tune-up for next week.
Fairways are wide and there's no real rough while big greens are frequently described as 'immaculate' and 'perfect', but with hazards lurking all around the layout there are some big numbers to go with the typical barrage of birdies and better.
That some in this field will already have half an eye on the Masters should in theory open up the opportunity for another shock winner to follow in the footsteps of Texas Open hero Steven Bowditch, but evidence exists to both support and undermine that theory.
Johnson Wagner and defending champion DA Points were totally unfancied, but other winners here - Phil Mickelson, Hunter Mahan and Anthony Kim (remember him?) - tell a rather different tale. As Matt Kuchar noted last week, most players think the best preparation for a major is winning - certainly being in contention - so with such a strong field it might just be that, at last, the champion here is somewhat obvious.
As with Augusta, it pays to hit greens at Redstone and in the right spots, too, and there should be no excuses when on them. Par-four performance has been more important than three and five but there's nothing new in that statement, and in truth is hard to put Houston Open champions together and draw firm conclusions.
One useful clue could be form from Congressional and Quail Hollow which are, like Augusta, Championship par-72 courses. Not only do Kim and Mahan help draw a link to these venues, but Points lost a play-off at the latter a year before winning this event - unfortunately, despite noting the link he didn't make my shortlist a year ago.
Another obvious tie and one which is borne out in many formlines is that between this course and TPC Scottsdale. Mahan and Mickelson have each won at both and while that's primarily because they're top-class players, again there are a few lesser-lights who tie together these aesthetically-similar venues.
Before coming to the headline tip, a word on Mickelson. He pulled out of the Texas Open last week citing a pulled muscle but it seems to me that this was merely a precaution, as intimated by his caddy Jim Mackay afterwards.
Although not contending, Mickelson was in the process of putting together a solid enough week despite experimenting as he builds towards the Masters, and I'm surprised he's been chalked up at 28/1 here.
To me, that's a price which places too much stock in concerns over his fitness and I don't see it that way. He'll either feel perfectly fine and play, or less than 100 per cent and pull out before teeing off. I may be wrong, but I don't see a middle ground here as Mickelson will not consider compromising his Masters prospects.
In truth, I wasn't expecting to side with Lefty this week but the runaway winner of the 2011 renewal is worth more respect than his price and he goes in as a win-only saver.
Hopefully, though, Mickelson ends up playing second fiddle to Graham DeLaet who makes plenty of appeal at 40/1.
A couple of weeks ago, I tipped DeLaet at the same price to win the Valspar Championship and while ultimately unable to do so, a share of eighth represents by some way a personal best at Copperhead and once again it came courtesy of a fine week with the putter, long considered his Achilles heel.
I'm therefore a little bit surprised to see him again available at 40/1, because this time the Canadian arrives at a course which saw him finish third in 2010, open with a round of 67 to lie eighth after day one in 2012 when completely out of form (before a disastrous round two), and finish just outside the top 30 last year.
Now a Presidents Cup player and one with around a 33% top-10 strike-rate over the last year, DeLaet arrives as an improved player and one who to me looks like he knows, at last, that he's good enough to win on the PGA Tour. Seeing the likes of Bowditch, Matt Every, Kevin Stadler and Jimmy Walker cross the line can surely only have enhanced that belief.
As noted, DeLaet's putting is vastly improved and tee-to-green there are few players who can match him, while if asked to pick a player to whom he compares closely on the PGA Tour I'd go with Mahan, who showed the benefits of ball-striking excellence with victory here in 2012.
In addition to all of this, DeLaet has been bang in contention in his last two starts in Texas - the Crowne Plaza and the Byron Nelson - while he finished an excellent second at Scottsdale in the Phoenix Open earlier this year.
Finally, there will doubtless be at least a couple of the favourites whose focus is directed too much towards Augusta, whereas for a tour maiden like DeLaet there is a very real goal at the start of every week - to bag that first win. This is a great opportunity for him to do so.
Charl Schwartzel needs no introduction when it comes to Augusta form and he's also gone well here before, finishing one shot out of a play-off in 2010 thanks to a 10-under-par weekend.
The South African also recovered from a bad start to finish 30th in the 2011 renewal before going on to win a Green Jacket, and his missed cut in 2012 is perfectly forgivable given that, more so than most, the defending champion had every reason to be thinking about a return to the Masters.
A look at Schwartzel's press conference from what was his last visit to Redstone confirms that he had no choice but to concentrate on what was to come the week after, with virtually every question about not the Houston Open but how his life had changed since he won his first major title in such thrilling fashion.
However, encouragement can be taken from his brief comments on this tournament. "It's always one of my favourite events," said Schwartzel. "Not because it's the week before the Masters, the way they set-up the golf course, it's known to be very good practice for Augusta, but, you know, I just like the golf course as it is, and it's just a bonus that they do set it up, you know, very similar."
The 29-year-old has played in three strokeplay events in the US this season and has finishes of fifth at Riviera at ninth at Doral to show for his efforts, and, like DeLaet, the aspect of his game which can cost him is really on fire at the moment. Schwartzel has ranked inside the top 10 for putting average in seven of his last nine starts worldwide and has therefore been contending despite not striking the ball as he'd expect to.
The hope is that a return to this suitable venue sees Schwartzel hit fairways and greens as he usually does and if that's the case, another good week on the greens could well make him the man to beat on Sunday.
I'm also compelled to take a chance on Schwartzel's friend and compatriot, Louis Oosthuizen, despite poor strokeplay form figures of MC-40-MC since winning the limited-field Volvo Golf Champions back in January.
Oosthuizen struggled all of last season with injuries and a glance at the formbook would suggest that he's still not fit, but manager Chubby Chandler confirmed a fortnight ago that he is now 100% and able to put the hours in on the range at long last.
It's risky to get carried away with statements from players, managers or caddies but when it comes to the health of a golfer it makes sense to take a lead from those who really know what the situation is, so Chandler's positivity is definitely worth noting.
Oosthuizen also happens to own a really good record at Redstone with finishes of 16th, third and 10th over the last three years - the third came despite a poor final round 75 - and clearly he's also gone extremely well at Augusta, too.
A player who did show some signs of form in the WGC-Accenture Match Play recently when making a run to the quarter-finals, Oosthuizen could miss the could as easily as he could contend but at as big as 80/1 in a place he's got to be worth chancing.
Of the remainder, Geoff Ogilvy showed a welcome return to form last week and given that I do consider it relevant that his compatriots have been making waves on tour this year, a good record in Houston makes him interesting at three-figure prices.
Jason Kokrak played really well here last year and has form at Congressional to throw into the mix, too, but he's been found in the market and is easy enough to leave alone at the price.
So, the two I have left are Josh Teater and Kevin Stadler, who make appeal at three-figure prices.
Stadler won the Phoenix Open at Scottsdale earlier this season and it's not like he's completely gone off the boil since, with three cuts made from three strokeplay starts the pick of which being 23rd at Riviera despite a poor third round.
Encouragingly, his putting average at the Cadillac last time was the same as when he won at Scottsdale and this excellent ball-striker is always to be considered when he's rolling the ball well, as appears to be the case at the moment.
Stadler was sixth here in 2010 despite telling reporters that he didn't feel in control of his swing that week and a top-30 finish 12 months ago also offers encouragement that he can outplay his price.
Teater is less obvious but has finally started hitting the ball with real authority again, and he strikes me as a player more than capable of winning on tour. He has finished 14th, 19th and 38th in three completed starts here, looks to be rounding into form and could just be the latest surprise winner in what's a fascinating event.
Posted at 2045 BST on 31/03/2014.