Cheeky wagers infuriate Punt
Many have tried, but nobody has succeeded in taking his crown. The inimitable Cheeky Punt takes you through his weekly betting lows and highs with the original punting blog.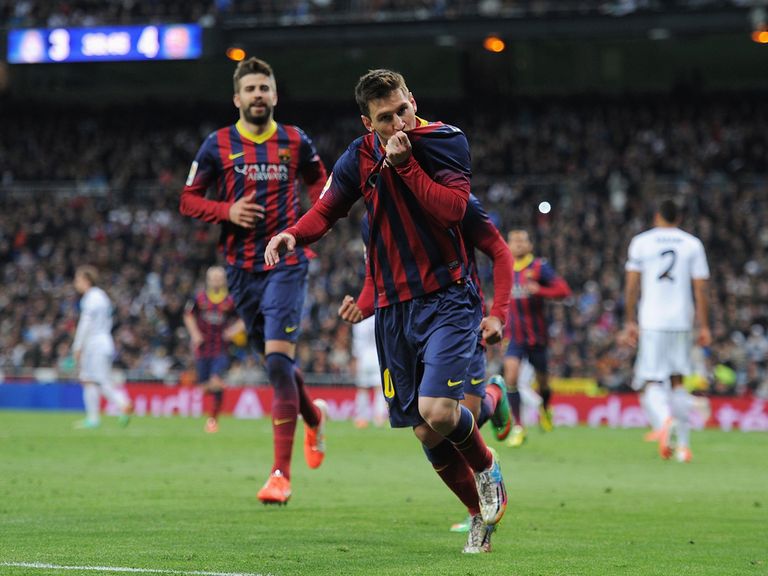 Question: How can you spike a 20/1 winner on a Wednesday night and still go within an inch of financial meltdown? Answer: When your name is Cheeky Punt. Let me explain.
On Wednesday I strongly fancied Robin van Persie to help Manchester United rescue their Champions League tie against Olympiacos and duly backed the Dutchman at 20/1 to score a hat-trick.
Given their recent travails that price looked a bit skinny if anything before kick-off but after RVP smashed home two first-half goals and Old Trafford started rocking just before the break, it suddenly seemed anything but.
Sure enough he completed a famous treble with a smart free-kick and as he went skidding across the Theatre of Dreams' lush turf on his knees in celebration I started running round the house having whipped my own vest off whilst aggressively shouting "schhhmoke and a pancake, schhhmoke and a pancake!" in tribute to the Dutch master.
I could have gone to bed a happy man soon after but adrenalin is a strange beast and before you could say 'Greek Tragedy' I was aiming my Olympiacos winnings at the Miami Masters and threw a chunk at the always unreliable Paul-Henri Mathieu.
Mathieu is a Frenchman with a reputation as something of a bottle job but at 11/8 I was convinced he had the beating of Ivo Karlovic, the tallest yet arguably least graceful player in ATP history.
True to form, Mathieu battled well before falling apart in two tie-breaks and that led me to chasing my losses on him on college baseball.
Now given I don't even know the proper rules about baseball it was somewhat inevitable that this little venture would end in failure. Indeed all I can say is thank The Lord for Dominic Thiem. The young Austrian was an even money poke to beat Lukas Rosol in Miami and I bounced back (Alan Partridge style) by backing him not just to win but also to win 2-0 at 5/2.
Thiem is that good I fancy the 20-year-old to win a Grand Slam one day. And if I ever encounter him and van Persie in a boozer I will testify on these pages I will stand their drinks (and salted snacks) all night, such is my gratitude to their individual acts of sporting heroism last Wednesday.
---
Saturday was supposedly one of the darkest days in the history of fixed odds football for bookmakers up and down the land with favourite after favourite obliging.
I did okay myself (even managing to mix it up with a nice scoop on New Zealand beating England in the T20 World Cup cricket for good measure) but my effort paled into insignificance when compared to a lad I know called El Bucko. He somehow won over £11400 from a £5 football accumulator and when news broke of his outlandish touch the atmosphere in the pub crackled with electricity.
I will level with you. I am all for good news stories but improbable wins such as this rankle with a gambling addict like myself, a man who regularly gets 2/9 shots beat and who spends most of his waking hours in a semi-permanent state of shock swallowing odds-on loss after odds-on loss.
Credit where it's due though. El Bucko pocketed a cool 10 large and proceeded to blow a hole in the remaining £1400 with the lads, buying the pints and jager bomb chasers as he danced merrily from boozer to boozer like a modern day Pied Piper.
---
I ended up waxing £540 between 5pm on Saturday and 8am on Sunday (I'm not even going to tell you how - it's all still too raw and painful). The bottom line was I had £80 to my name and the lot went on a European treble (that smacked of desperation) consisting of St Etienne, Atletico Madrid and Real Madrid.
The first two bets (8/13 and 8/15 respectively) both obliged so as I waited for El Clasico to start I wanted Real Madrid for a £485 kill. I was confident too given they were at home and unbeaten in 30 matches.
The match was a breathless affair. Barcelona went ahead early on but a brace from Karim Benzema put my bet back in the box seat and despite Leo Messi restoring parity just before half-time I was still confident. Ronaldo then put Madrid ahead but the match turned when Sergio Ramos was sent off in conceding a penalty that Messi despatched with characteristic aplomb. Ten-man Madrid were no match for Barca and with time running out they were awarded another dubious penalty, Messi scored and the race was run.
I was a man on the edge and remember having tears in my eyes at the final whistle. And please believe me when you are down on your luck like that the last thing you need is to be logging onto Facebook and discovering 'friends' (I use the term in the loosest sense of the word) bragging about how they "backed Barca to win 4-3 at 33/1. LOLZ".
I mean who the hell are these people? I immediately deactivated my account and spent the rest of the night trying to make sense of yet another tumultuous weekend that promised much but ultimately left me with a heavy heart... And £16.14 in the bank.
Cheeky's Punt of the Week: Manchester City to beat Manchester United at 5/4 (Sky Bet)