Salford set to sink Cas
Ian Millward previews Sunday's games in the First Utility Super League and is keen on Salford to beat Castleford.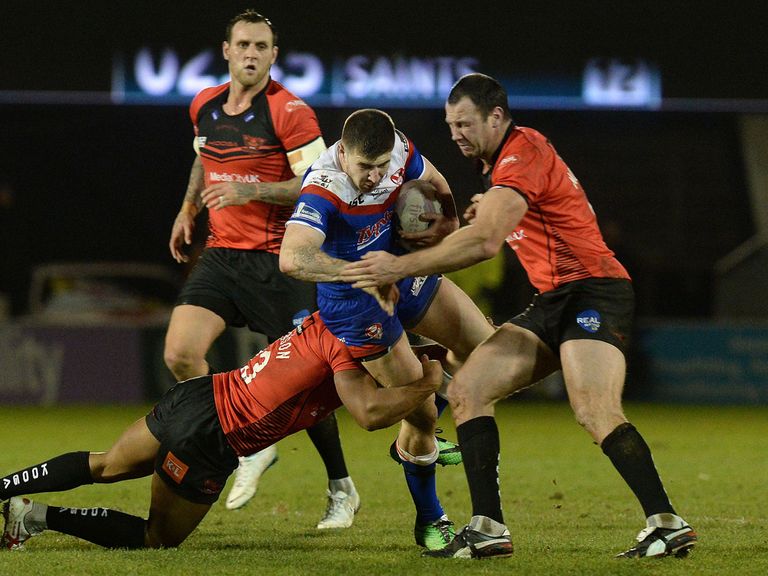 Hull v Widnes (+16) (1500GMT)
Widnes were brought back to earth in their game against Leeds but I thought that was predictable as they have always batted better than their average in recent years because of their home form. Now they are on the road as Hull only just got beaten by Castleford and on a big field with a long trip for the visitors, I expect Hull to win and cover. Widnes still lack a little size and speed and I expect the hosts to inflict a bit of pain on them in this game.
Hull KR v Bradford (+20) (1500)
Hull KR have not been that impressive and they have got a lot of players in their forwards who are older and need games to get some continuity. Their halves have not gelled while Bradford's forwards lack size and at the moment they don't look like a Super League team. They border on one that can't compete physically in the division. They get a lot of points on the handicap but I am going for the hosts as this is the game they will look at to build momentum and get the faith of the fans. Take Hull KR to smash into Bradford in this one.
Salford (+2) v Castleford (1500)
Salford only fell into their opening victory against Wakefield and have been quite poor since, while Cas have played really well and are buoyant. But I just feel that this is a game for Salford to improve with rumours that a few injured players could return. I think Salford really believe this is a game they can win and at home it is a great opportunity. Cas are on a massive high but I am not sure they can maintain it and Salford are one of the better bets of the weekend.
Wakefield (+12) v St Helens (1500)
Punters have to be very careful in this game as the reason Saints have been a better team this is year is down to Luke Walsh - he has been outstanding but is out injured for this one. Louie McCarthy-Scarsbrook has also played really well and he is also sidelined, along with Jordan Turner. Wakefield have built slowly and the last two results have Richard Agar thinking he is creating a team here so I am going to go with the Wildcats. Saints will really struggle without Walsh, he has added the X factor, so it is Wakefield for me - not to win the game but take them on the handicap.
Posted at 1715 GMT on 21/03/2014.