Giants look Friday bankers
Former title-winning coach Ian Millward brings you his match-by-match verdicts on tonight's Super League action.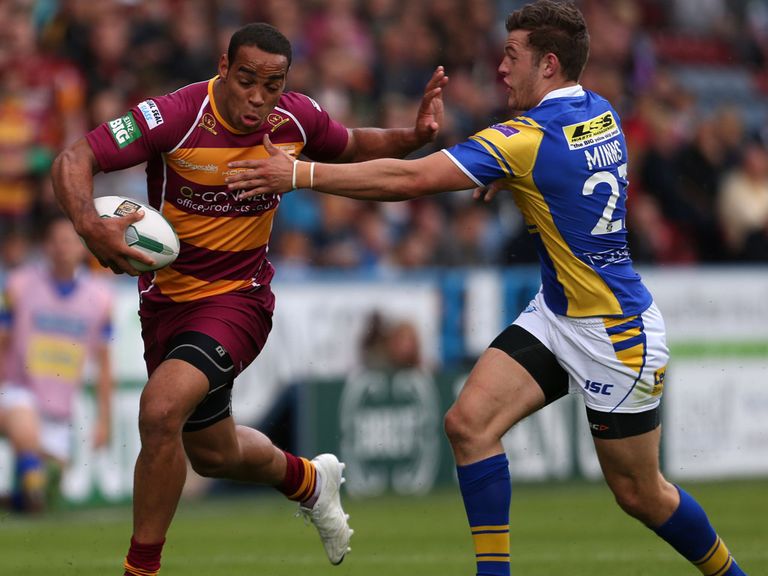 Catalan (+10) v Leeds (1900 GMT)
I've been disappointed with Catalan so far and it's a bit of a continuation of the same story for them with several players out. They've got two out suspended (Olivier Elima and Julian Bousquet) and Scott Dureau is a big miss too. Without their playmaker Catalan struggle to get the ball to the wide men like Leon Pryce. Leeds are in good form and their back three, the two wingers and the full-back, are the best in the league. With a good kicking game and with Leeds' backs strong I can really see the Rhinos starting the season well and having a real crack at the Minor Premiership. This trip together will do them good after two really tough games. Their outside backs are too good, they've got better traction in their halves and the forwards have leaders like Jamie Peacock. I take them to win and cover.
Hull KR v Castleford (+4) (2000)
Hull KR earned a dramatic draw last week but it wasn't really through their good performance - it was Huddersfield losing their focus. Kris Keating and Travis Burns don't have the same traction as Michael Dobson. Cas are full of it at the moment and I didn't think they've be getting a four-point start. They are in form, at full strength and very confident. They're not conceding points like they were last year. I can see them possibly winning the game so will happily take them with a four-point start.
Widnes (+12) v Huddersfield (2000)
I can only see one winner here and, despite what I said about them losing focus last week, that's Huddersfield and they look one of the best bets of the weekend. Widnes have had just one game and now they've lost Kevin Brown to a hamstring injury. All their attack goes through him. It's a quick surface, the all-weather at Widnes, and I feel the Huddersfield forwards will out-size and out-muscle the hosts. Leroy Cudjoe, in the centres, adds the strike power. I just don't think Widnes are receiving anywhere near enough points on the handicap.
Posted at 1230 GMT on 28/02/2014.