Racing coup costs bookies
Bookmakers were counting their losses on Wednesday as four well-backed horses landed a big gamble.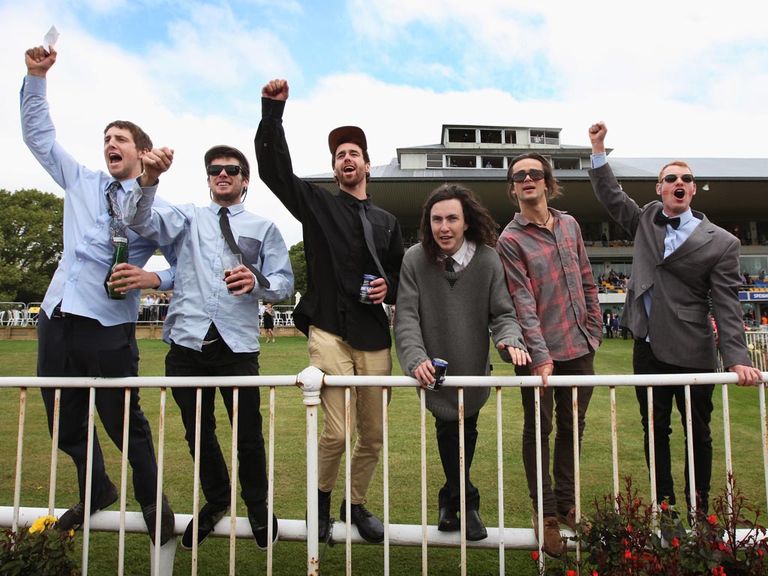 Eye Of The Tiger triggered a bad day for the layers as he stormed to a nine-length success at Lingfield. Formerly trained by Barney Curley but now in the care of Des Donovan, he was backed from around 5/1 to even-money and never looked like losing.
Soon after at Catterick, Seven Summits was made to work hard but ultimately came out best having been backed into 9/4 favouritism from 8/1. Now owned by former BHA handicapper Christian Leech, he too was once in the care of Curley.
Those fully aboard the gamble then had to wait until the evening card at Kempton, where Donovan's Indus Valley obliged at 4/6 despite having been 20/1 in a place on Tuesday night. Just over an hour later, Low Key completed the coup for Curley's former assistant John Butler and again did so in relatively straightforward fashion.
But while reports of seven-figure losses emerged from some firms, most managed to avoid a battering - including bet365, who priced up all four races the night before.
"The well-touted four gambles all duly won today and brought back painful memories of a similarly successful day back in 2010 when three horses landed big gambles," said bet365 spokesman Pat Cooney.
'We learnt the hard way that day, and this time our traders were quick to make dramatic price changes once the gambles began.
"It's always tough pricing low-grade, all-weather handicaps and we've added the name of Des Donovan to our ever-growing list of shrewd stables!"
Sky Bet's Michael Shinners offered a similar reaction. He said: "There was a sense of inevitability about Low Key's win - like the three others he travelled strongly and turning into straight the writing was on the wall for the layers.
"We've lost money on the day but not vast amounts having managed to avoid the worst of it at the bigger morning prices."
William Hill's Kate Miller praised her firm's "top-class trading teams" who were on top of the gambles early, restricting losses to a reported £200,000. She added: "Years ago this would have cost us much, much more."
David Williams, of Ladbrokes, also reported that things weren't as bad as might once have been. He said: "It was a bad day at the office, nothing more and nothing less. We dodged most of the early-morning frenzy but you can't stop moving trains and we got caught up in some of it as the day panned out.
"Suggestions of a multi-million pound bloodbath are probably wide of the mark so we're not going to lunge for the violins just yet. Our decision not to price the Kempton races up until as late as possible helped protect us from the worst of it and we certainly weren't exposed to any of the overnight business where most of the fancy prices were snapped up.
"We are satisfied that the systems we have in place at our end are sufficient to protect us as best we can from circumstances like today. Ultimately we have a responsibility to keep on top of the rumours and trade accordingly, which we managed to do."
BetVictor's Charlie McCann noted the irony of the coup coming on the day which saw Frankie Dettori make a winning return to the saddle, while adding that the bulk of money came once price changes had been made.
"This is no nationwide gamble, just another well-planned and, it would appear, well-executed gamble involving four horses with a direct connection to Barney Curley," he said.
"We saw a few bets early, took evasive action and whilst it will cost us a substantial amount the vast majority of our liabilities are from customers who have followed the gamble at much shorter prices than available first thing."
Coral estimated seven-figure losses industry-wide but said their's amounted to six figures.
Posted at 1900 GMT on 22/01/2014.