Doha test to suit Jacquelin
David John previews this week's Commercialbank Qatar Masters and makes Raphael Jacquelin his headline pick at 100/1.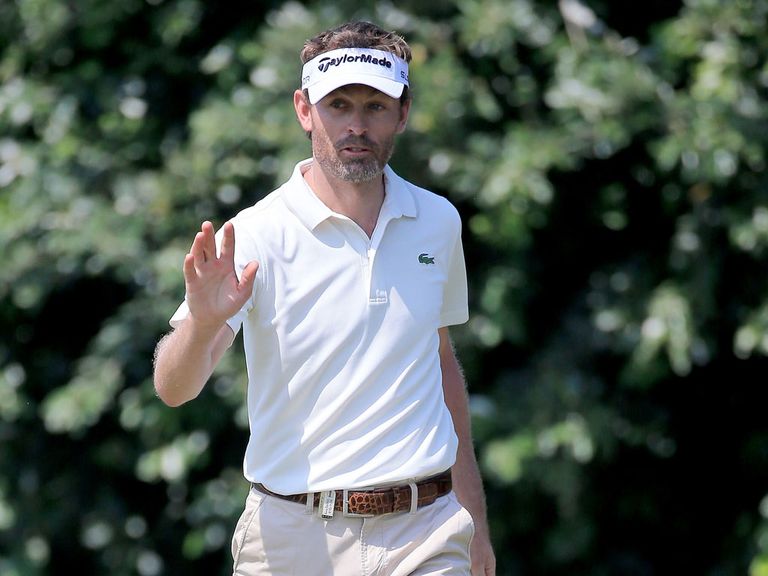 The second leg of the Desert Swing heads to Doha for the Commercial Bank Qatar Masters and an unusual Wednesday start in what is considered the toughest part of the three-event schedule.
Doha Golf Club is 7,400 yards long and can be at the mercy of the strength of the shemal that blows in off the desert and is renowned for making conditions anything from tricky to downright difficult - it blew hard enough in 2012 to reduce the event to three rounds.
The par fives on the course are not straightforward birdie chances either as the prevailing wind blows across them with the ninth hole at 639 yards a genuine three-shotter even in this day and age.
So the key seems to be play your game with a good deal of patience and be prepared to accept the odd, inevitable stumble along the way.
With that in mind, this test should be right up Frenchman Raphael Jacquelin's street so a three-figure quote looks perfectly acceptable.
Last year's Spanish Open hero started 2014 with a solid effort in Durban at the Volvo Golf Champions (T5) before hovering around or just under par last week over four rounds in Abu Dhabi.
Both here and Abu Dhabi are creations of the same course designer and he has never had any real success at the latter but if you delve back far enough into the history books, Jacquelin does have a couple of top-10s in Doha.
Although his form there lately has not been of any great significance in terms of going for the title, he did manage rounds of 67-69 12 months ago sandwiched between a 73 and a 74.
What really draws me to Jacquelin are his quotes from the event in Durban. He said: "I'm better when the conditions are difficult. I score better when it's difficult with the wind or rain or if the course is difficult, like playing majors like the US Open.
"I like it when it's tough. I stay focused all day long and I know if you save par you are always going to be around (the lead). That's the way I like to play."
Let's be honest this is not going to be the US Open but the wind should make it sufficient of a test to engage Jacquelin's mind and he is worth a play at the prices.
There are plenty of past champions in the line-up and it will be interesting to see what Ernie Els delivers on his return to competitive action.
The South African was due to play in Durban but extended his break for an extra couple of weeks - he also hits the fairways with his new Adams clubs in the bag.
I am finding it quite difficult to untangle any real value at the top of the market but I think Tommy Fleetwood and Robert Karlsson are interesting save for the fact that I would have liked to have seen their odds a little bit bigger.
So I am going to take a dart on a couple more at big prices - Alejandro Canizares and Robert-Jan Derksen.
The first point to make about them both is that they should feel some level of inspiration from compatriots following the win of Spain's Pablo Larrazabal and Joost Luiten's continued presence at the top of leaderboards.
Canizares is a player I have certainly kept an eye on for a while and the talent is definitely there for him to at last claim a title on the European Tour.
He was hampered in the first half of last season by a virus that he struggled to shake-off but the signs began to appear that he was regaining full fitness in the Finals Series with good displays in Turkey and Dubai.
A closing 75 in the latter was a letdown but he at least gave chase to Henrik Stenson for three rounds and then continued in decent form in two events pre-Christmas in South Africa.
He was entitled to have the chance to get going again in Abu Dhabi last week so I think we will see a sharper Canizares who can build on a couple of top-25s here already on the CV.
Derksen is a winner in the desert way back in 2003 and has not claimed a title of any sorts since in Europe since Madeira in 2005.
That lack of a killer instinct is a worry but his recent form is useful with four top-20s from his last five outings to round off 2013.
Agreed there is a level of speculation on his first start in 2014 but he has bags of experience around this course and it would be a surprise if Luiten's exploits were not rubbing off on him at least a little bit.
He is 150s and worth a roll of the dice for an event I am happy to remain on the cagey side.
Posted at 1655 GMT on 20/01/2014.