Too tight to call
Our David John expects Sunday's NFC Championship game between Seattle and San Francisco to go down to the wire.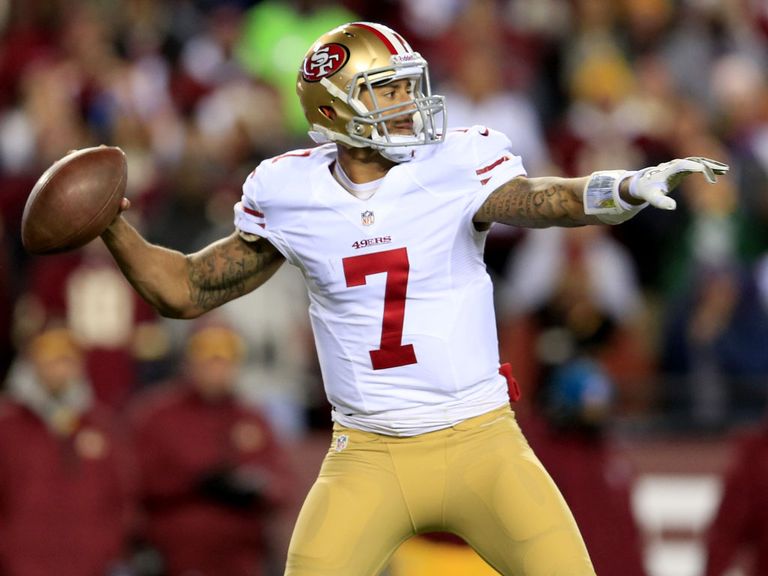 San Francisco at Seattle (2330GMT)
The expectation leading up to this game has been enormous and I have little doubt that these two fierce rivals will not let anybody down.
It will be intense. It will be ferocious. The players don't like one another while the coaches aren't exactly on each other's Christmas card list either with a history that stretches back to their days when on the collegiate sidelines at Stanford and USC.
And in case you forgot, a place in the Super Bowl is on the line too.
This will be the deciding meeting of the year after splitting their divisional clashes and it is the hosts who are favourites with the layers by three-and-a-half points in front of some vociferous home support.
The crucial question that has to be addressed by punters is whether this 49ers side is ready to gain for revenge for a humiliating 29-3 loss back in week two when they turned the ball over five times in a surprisingly lifeless display.
In fact, Jim Harbaugh's team have been outscored 71-16 in their last two trips to a boisterous CenturyLink Field but quarterback Colin Kaepernick believes they are finally prepared to turn around the form in the most important meeting between the two in history.
"We are a different team to the first time we played (this season). We have a lot of key playmakers back and are ready to go," he explained as they ride an eight-game winning streak into the contest.
They hold an impressive 8-2 record on the road this season as they tackle a third straight NFC Championship game and are arguably the most complete team currently in the NFL.
The defense has been able to strong-arm the vast majority of opposition while the offense has found its stride more consistently behind Kaepernick in recent weeks following the return of clutch wide receiver Michael Crabtree.
But the main figure for San Francisco could well be running back Frank Gore.
He has never been the flashiest of performers at the position but is tough and relentless and the player that the Seahawks defense has focused on in film study this week.
And he won't necessarily need to have 100 yards rushing to be effective. His threat is more than enough to keep Seattle on their toes and that can open up the opportunities for Kaepernick to make some plays of his own on the ground or get the ball into the hands of Crabtree, Anquan Boldin or Vernon Davis.
Seattle have always had a bit of a footballing complex in regard to their illustrious neighbours from just down the coast but there is a real feeling the team can bring something really special to the city this year.
Pete Carroll has moulded them very much in his own image as one that is not afraid of tackling any challenge head on.
They possess a fearsome home record and a recent defeat on their own patch to Arizona was a first since Christmas Eve 2011. Coaches around the league will regularly point to taking a home crowd out of the equation as soon as possible but that is a job in itself in the Pacific Northwest.
But there has to be more to the success than noisy fans. They have the top-ranked defense overall in the NFL from the regular season, top-ranked against the pass and seventh against the run.
Their great ability is to get pressure on the passer and that saw them allow on average a miserly 14.4 points per game in the regular season. There were no signs of a drop off either last week as the Saints put up just 15.
A slight concern has arisen on the other side of the ball as the Russell Wilson-led offense has floundered somewhat down the stretch. To counter that argument, Wilson takes care of the football while he showed on a crucial third and three with a bold sideline pass to receiver Doug Baldwin against New Orleans, that they can still come up with a nice gain when push comes to shove.
Carroll would probably admit this is a team built to play more conservatively on offense with Marshawn Lynch grinding out the rushing yards - so why feel the need to take too many risks when rivals can barely get within hailing distance of 20 points?
This is such a tough game to call with the width of a cigarette paper between two teams that know each other well. If pressed, I reckon if anybody can produce in a showdown of this magnitude on the road, then it is the current 49ers.
What I am prepared to wager on is a much closer encounter this time around so the advice is to go with a small investment on either coming out on top by 1-6 points.
That would generate a small profit which can be enhanced by backing the game going to overtime - this has all the elements of taking more than 60 minutes to solve.
Verdict: San Francisco 20 Seattle 17
The match is being televised live in the UK by Sky Sports.
Posted at 1225 GMT on 18/01/2014.