Racing tip of the day
Our Will Hayler pays tribute to one of the game's great characters - and not one of those lining up in the Veterans' Chase at Exeter.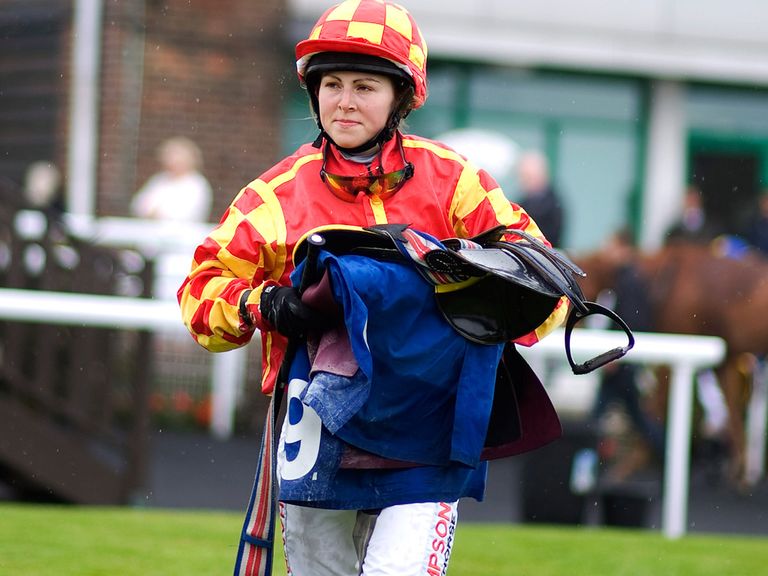 No Win No Fee - 1.45 Southwell
Veterans' chases - one of the few really good ideas that has worked in racing in the last few years without causing endless subsequent ructions among its constituent sectors. Everyone likes veterans' chases: A handful of equine good old boys, fighting a losing battle with the handicapper when pitched in younger opposition, but able to more effectively compete against their own.
David Pipe saddles three in today's 32RedPoker.com Veterans' Handicap Chase at 1540 but makes the job harder for the punter in the process, with Junior and Shaking Hands both going to find things easier if they enjoy an uncontested lead.
Presumably one of them will be ridden more conservatively than normal, because it would be ludicrous for them to cut each other's throats from the front, but I'd prefer to know which will be the early leader here before putting my money down.
Swincombe Stone caught my eye at Fontwell when a fair fifth on a retrieval mission - he'd unseated his rider on his two previous starts over fences - but he's up against some interesting rivals in the opener, not least the strong-travelling Ballincurrig and the well-handicapped Kingcora.
So I'll turn to the Fibresand action at Southwell for my best bet of the day, where Mick Appleby looks to have decent chances in a few races on the card.
George Benjamin might have been the pick in the opener, but for the eyecatching application of headgear to Star In The Sky, so I'll go for No Win No Fee to reverse the form of his course-and-distance clash with Tatting 11 days ago when they clash in the Ladbrokes Apprentice Handicap at 1345.
That was a hot race by Fibresand standards with third-placed Peter's Friend a very decent yardstick and the trio pulling nicely clear of the rest in the finish. You can watch the replay for yourself here.
Tatting got the best of the argument there by half a length, but although there shouldn't be much between them on the revised terms here (Tatting went up 6lb for the win and No Win No Fee 4lb for coming second), Shelley Birkett is now unable to claim the 5lb apprentices' allowance she took off that day as she takes on riders in her own grade here.
That makes the mount of Shirley Teasdale, despite being 1lb out of the weights in this particular contest, look the more attractive proposition here with a 6lb swing in his favour, especially as he's also the least-exposed of the pair having had just a couple of starts at Southwell whereas Tatting is now 26lb higher in the handicap than when winning the first of his six all-weather contests.
Finally, and at the risk of making myself sound like a Derek Thompson obsessive, I happened to be watching At The Races when Tee It Up Tommo took the opener at Lingfield yesterday, while the man himself was in the studio.
Read the below - which I lovingly transcribed - and it looks like the gibberings of a madman, but take it from me big fella, I was watching live and found it all a bit of harmless fun from a man who has a gift for livening up the fairly mundane without even having to try.
"Wow! Wow! Wasn't I good? Heh heh. Did you see him streak away there? Oh, this is a Derby winner, I think, in the making.
"Full marks to Robert Winston and Michael Wigham, the trainer. He's given this a peach of a ride and when he said go 'Whoosh - into Warp Factor One, Mr Chekhov'. Goes straight through the gears.
"Does he swish his tail? No. Heh heh, I tell you. He's done it well. Well done Tee It Up Tommo. I'll tell you what, he's a nice horse isn't he, he's done this well. Mind you the handicapper will be watching this, he's probably going to put him up... a pound or two, I hope, but not any more. But he's a lovely horse. He holds his head quite high. He's looking at the crowd. Yeah, I wonder where he gets that from. I tell you. He's got the blinkers already. I'm getting some very interesting comments in my ear.
"But isn't that lovely. I hope you backed him. Let's see, 6/4 favourite, Tee It Up Tommo. Well, Tee It Up Tommo. There he is. Well done. We're off to a winning start. I wish I was there to lead him in. Absolutely superb. Anyway, enough of me. I'm sorry about that, but I enjoyed it - and why not. That's all the news from me."